Tromso Northern Lights Tour: 7-hour Northern Lights Hunt Tour from Tromso
Posted on 2019-11-12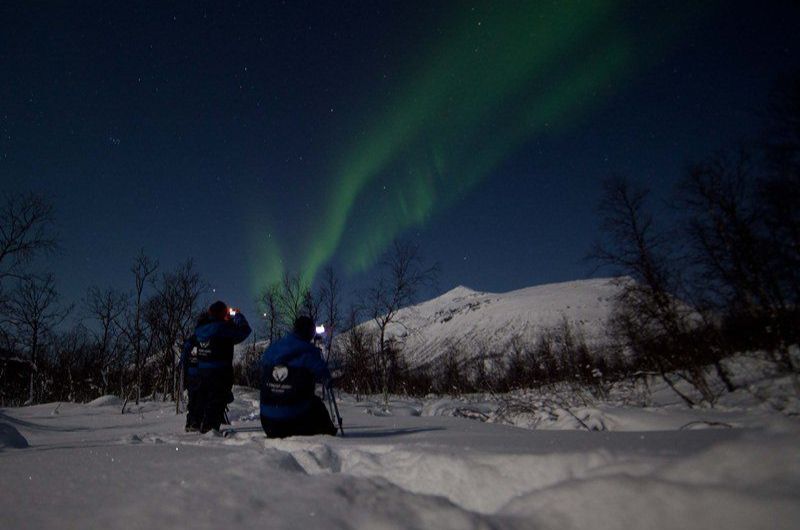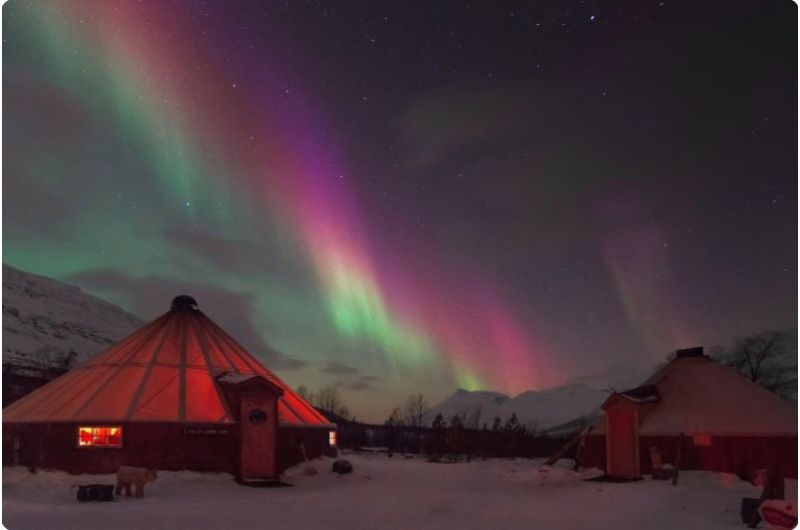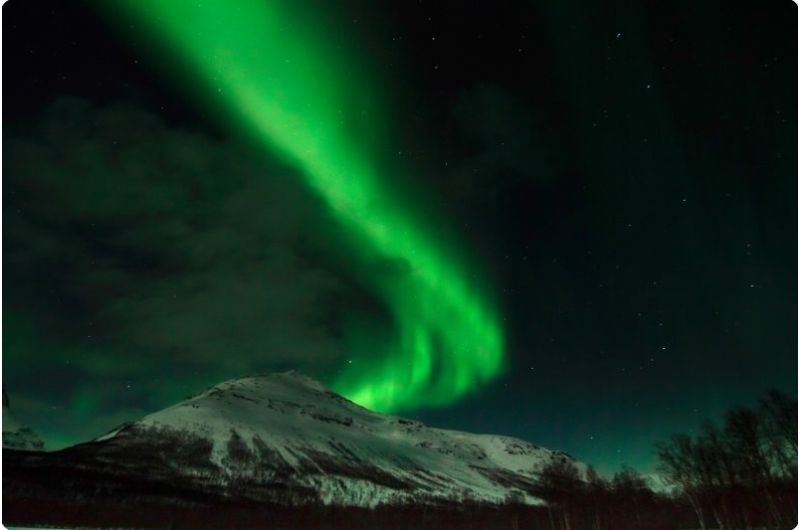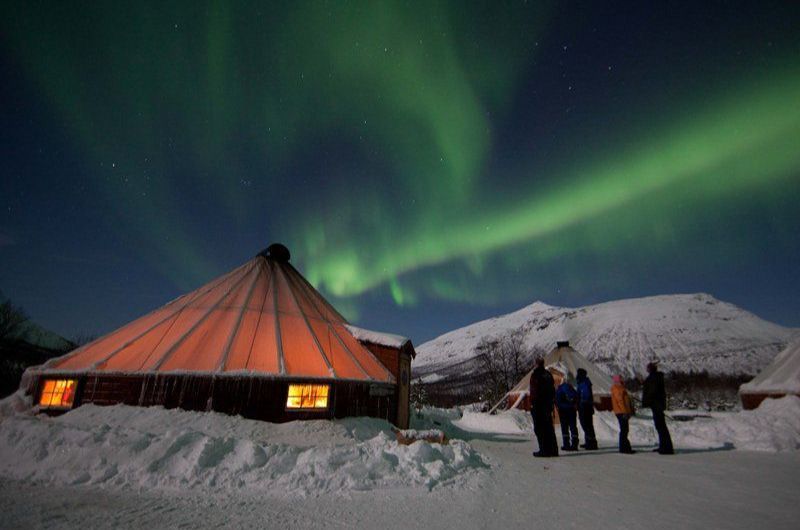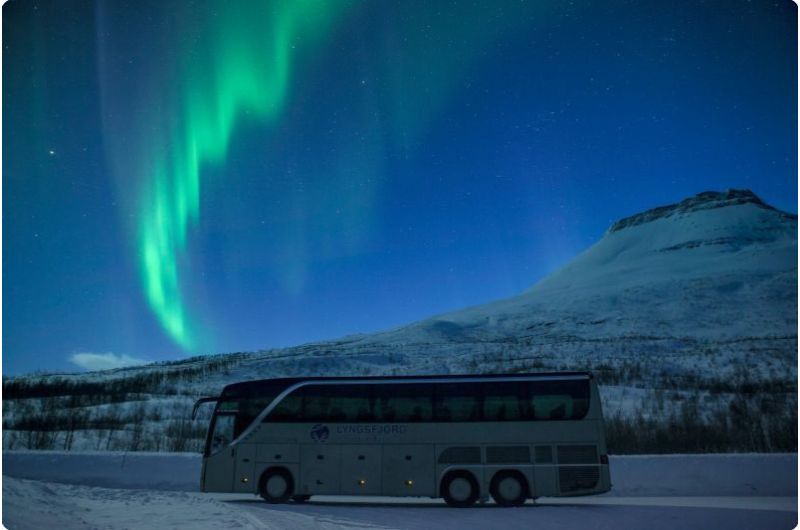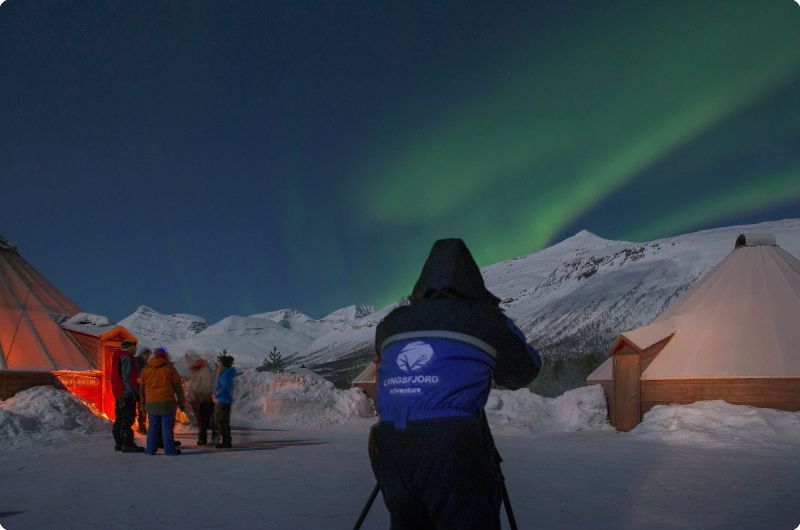 Overview
Tromsø and its surroundings are the best places to watch the spectacular Northern Lights. Take a 7-hour Tromso Northern Lights tour and experience the most impressive celestial dance in the sky as you hike in the dark along the pristine valley of Tamok.
◾ View the most spectacular natural light phenomenon, the Aurora Borealis
◾ Benefit from the assistance of your guide and capture some amazing photos of the Northern Lights
◾ Learn about the Sami culture as you enjoy a meal around a fire
About this experience
✔ Health & safety measures apply
✔ Small-group tour
✔ No booking fees

DURATION: 7 hours approx. (4.5 at Camp Tamok & 75min transfer each way)
STARTING TIME: 17.00 pm
MEETING POINT: Outside the Magic Ice Bar, Kaigata 4, Tromsø
LANGUAGE/S: English, Norwegian
OPENING SEASONS: November to March
WHO CAN COME: Northern Lights Tour is suitable for everyone
Free Cancellation
Free cancellation is available for this Tromso Northern Lights Tour for up to 7 days before the start of the experience
What's included, what's not
✔ Transportation to Camp Tamok activity site and back
✔ Northern Lights experience
✔ A tripod
✔ A hot meal (vegetarian food will be provided if advance notice is given)
✔ Insulated bodysuit, boots, gloves, headwear
✔ English-speaking guide
Description - What to expect
Start your Tromso Northern Lights tour with a pickup outside Magic Ice Bar and take a 75-minute drive to the wilderness center of Camp Tamok. The camp itself is located in an ideal climate zone and you can expect mostly dry weather with clear skies. Persistent Aurora watchers will have excellent chances of spotting the frail rays of this celestial light dance. Local conditions and the absence of artificial lights make a perfect setting for you to experience this majestic phenomenon and ideal conditions to capture the Aurora Borealis with your camera. Get instructions and tips from your guide and take amazing photos like a professional.

Your Tromso Northern Lights tour includes a hike through the valley at night-time. The distance of the hike might be up to, but not exceeding, 2 kilometers depending on weather conditions. In case the sky gets cloudy be assured that your guide will make the best to chase the lights in a better spot driving on the bus. Take time to appreciate the authentic arctic environment in Tamok Valley and listen to your guide telling you interesting stories about the place and its people around a campfire. Taste a delicious meal hot meal before you make your journey back to Tromso.
Prepare for the experience - Things to know before you go
During the tour, we will serve you a hot meal in a traditional North Norwegian setting around the open fire in a reindeer herder's tent. Due to the limited access to a kitchen, we serve a traditional Norwegian soup/stew. The main ingredient is meat (lamb or reindeer) or fish. All meals contain vegetables and we also serve "Polar bread" on the side. We serve coffee, tea, and water to the meal. Vegetarian food will be provided if notice is given. Upon booking this tour, please advise us of any food allergies. In such a case, we will provide an alternative option.
COVID-19 - Update information
✔ Provider complies with local legislation and applicable health recommendations with regard to Covid-19 prevention measures

Other listings from Lyngsfjord Adventure