Recommended Things to Do and Must-See Attractions in Florence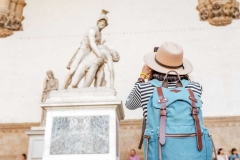 Florence Walking Tour & Optional Duomo Cathedral Visit
Take a Florence walking tour and discover 2000 years of history. Explore the most elegant squares and monuments in the cradle of the renaissance and get amazed during your    Florence walking tour by the architectural gems and the classical art masterpieces you are encountering. Skip the line for an optional fast-track entrance and a guided tour of the   Florence Duomo Cathedral.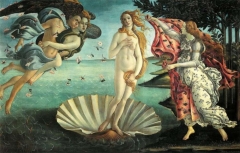 Join a small-group tour and skip the line of the main entrance with your priority access ticket to visit the renowned Uffizi Gallery in Florence with a professional guide. Admire the beauty and classical masterpieces by Michelangelo, Rafael, Botticelli, and other Renaissance great artists. After your guided tour, continue exploring the museum at your time.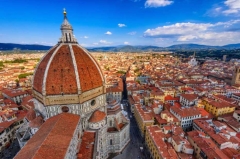 This Florence Duomo tour is a unique and exclusive way to admire the famous Duomo as never before. Admire the panorama of Florence from the Duomo's 32 meter high terraces, and then climb to the very top of the Dome! Don't miss the chance to take a closer look at the incredible Brunelleschi "Cupola" a masterpiece of art and architecture.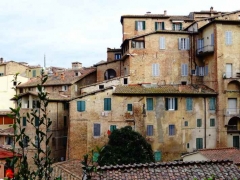 Take a Tuscany tour and spend a day exploring two medieval towns in Italy on a journey from Rome to San Gimignano, and Siena. Experience the charm and beauty of these UNESCO World Heritage Sites, absorb the history and culture, and indulge in incredible food and wine tasting experience.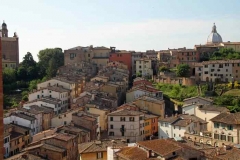 Take a 2-day Tuscany bike tour from Florence and discover the Beautiful Tuscan region of Chianti while riding your bike. Follow your professional instructor and guide soaking up the fresh air and exploring the scenic landscape of the most famous wine region in the world. Savor authentic Tuscan meals and indulge in some fantastic wine and olive oil tasting.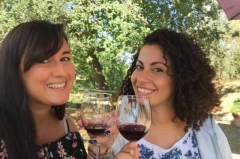 Enjoy a half-day small-group Tuscany wine tour to the Chianti countryside and discover why the area is famous for its landscapes as well as its wine. Follow your English-speaking guide and visit two wineries, taste delicious local wines, and try extra virgin olive oils, balsamic vinegar, and gourmet Tuscan snacks.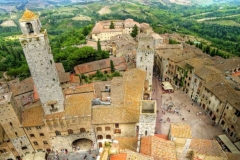 Take an unforgettable day tour from Florence to Tuscany and explore this iconic part of Italy. Marvel at the medieval castle of Monteriggioni, discover the architectural wonders of the famous Siena and explore the stunning skyline of hilltop San Gimignano. End your Florence to Tuscany tour with a wine tasting at a local farmhouse in the Chianti region.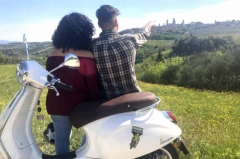 Take a Tuscany Vespa tour and ride through the iconic landscape of this part of Italy and discover medieval San Gimignano on your own leisure. Listen to your expert guide and learn about the prosperous past of San Gimignano and then visit a local winery and enjoy an authentic Tuscan lunch with wine tasting included.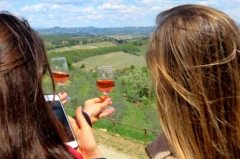 Take a private, San Gimignano tour from Florence and visit 2 wineries at the heart of Tuscany. Tour the medieval town of San Gimignano and discover the beautiful scenery that surrounds it. Follow your English-speaking guide and explore 2 Chianti wineries for a unique wine and olive oil tasting experience.
Top Things to Do and Must-See Attractions in Florence
About Florence
Florence is the capital of Tuscany. It first originated as a Roman city, then flourished as a rich trading and banking medieval commune, consequently becoming the birthplace of the Italian Renaissance. The urban fabric of Florence has remained unchanged, and its marvelous historic center – a UNESCO World Heritage site since 1982 – is packed with cobblestone streets, sophisticated palaces, superb churches, and world-class museums & and galleries overflowing with masterpieces by the greatest Italian artists. Surrounded by the iconic Tuscan rolling hills, dotted with vineyards and olive groves, Florence is also a paradise for foodies and wine fanatics. In the 1920s, Guccio Gucci and Salvatore Ferragamo opened their boutiques, and the Cradle of the Renaissance has been a fashion capital ever since. For those interested in art, fashion, food, history, and wine… Florence is a must-see!
Other Cities and Destinations to Visit in Italy
Rome - Venice - Naples - Piza - Verona - Milan - Bolognia - Amalfi - Pompaii