Everest Helicopter Tour: Everest Base Camp Helicopter Flight From Kathmandu
Everest Helicopter Tour: Everest Base Camp Helicopter Flight From Kathmandu
Multi-day Tours & Adventures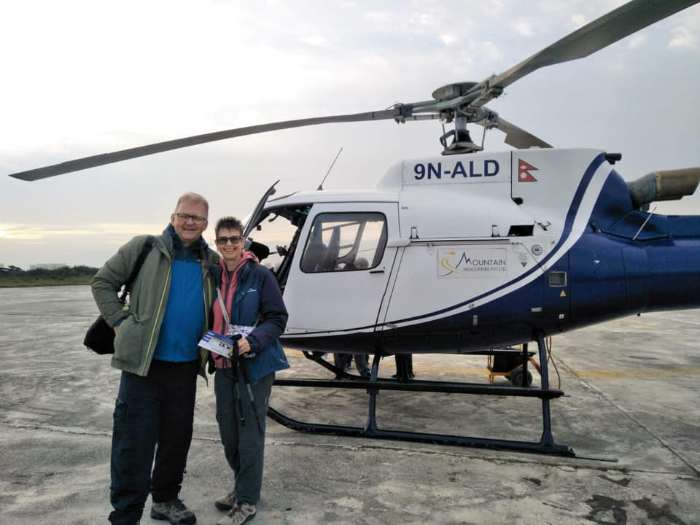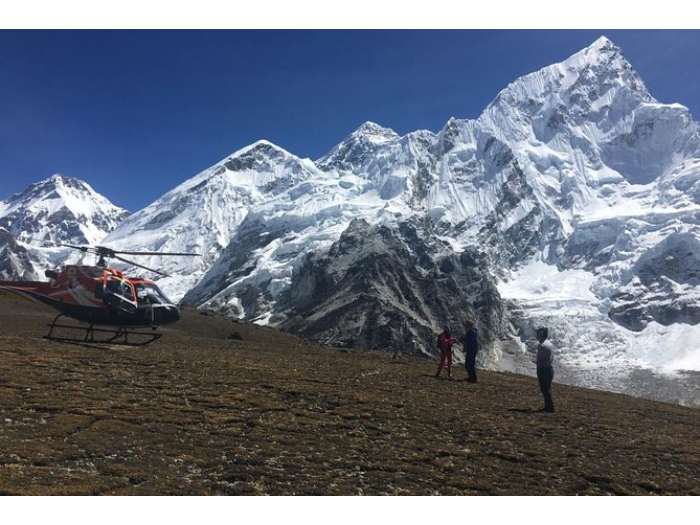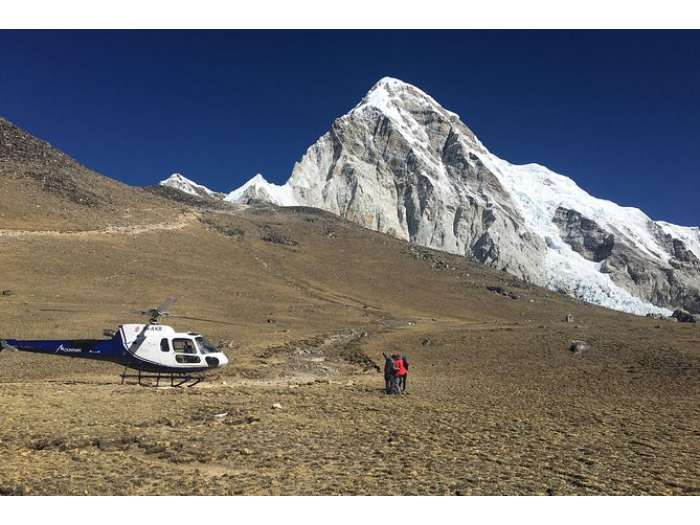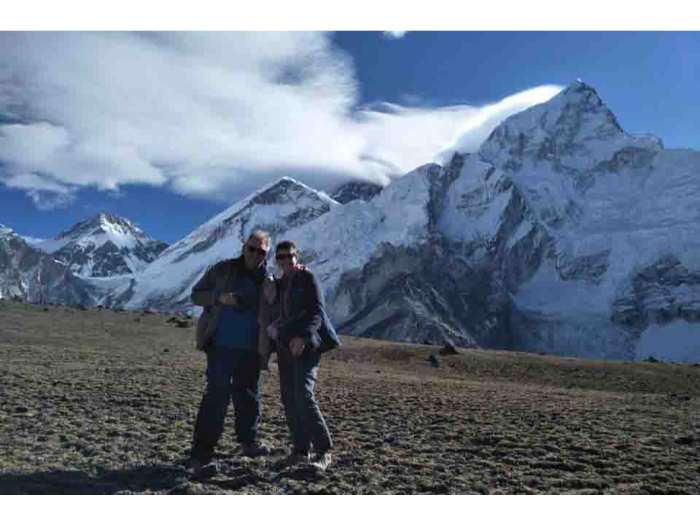 About this experience
DURATION: 4.5 hours
PICK-UP INCLUDED: from your hotel in Kathmandu
MAXIMUM ALTITUDE: 5,545m (18,193ft) at Kalapathar
MOBILE TICKETING: Use your phone or print your voucher
OPEN SEASON: Year-round
WHO CAN COME: Everest helicopter tour is suitable for anyone. Wheelchair accessible
Overview
Take an Everest Helicopter tour and for 3.5 hours across Mount Everest admiring the incredible peaks of Mt. Everest, Amadablam, Pumori, Cho Oyu, and more. Discover Himalaya at the ease and comfort of a helicopter flight. Reach 18,193ft (5,545m) and explore the Everest Base Camp up close.
24/7 Available Support
For this Everest helicopter tour, there is 24/7 support. Please contact us at support@gofreedly.com
Highlights
◾ Enjoy incredible aerial views of the Himalayas on a comfortable helicopter flight
◾ Marvel at views of the imposing Mount Everest and other majestic mountain peaks
About this experience
DURATION: 4.5 hours
PICK-UP INCLUDED: from your hotel in Kathmandu
MAXIMUM ALTITUDE: 5,545m (18,193ft) at Kalapathar
MOBILE TICKETING: Use your phone or print your voucher
OPEN SEASON: Year-round
WHO CAN COME: Everest helicopter tour is suitable for anyone. Wheelchair accessible
Description - What to expect
Get picked up from your hotel in the morning and transfer to the domestic terminal of Kathmandu Airport to begin your flight over the world's highest mountain range. After landing at Lukla for fueling, make a landing at Everest View Lodge in Syangboche, for breakfast and exploring before you continue to Everest Base Camp and land at Kalapathar or base camp depending on the crowds.

After a short break to admire 360-degree panoramic views of the world's highest mountains and capture with your camera some fantastic pictures, the helicopter will fly you back to Lukla and then to Kathmandu.

◾ Everest Helicopter Tour Itinerary
5:30 am: Hotel pick-up and transportation to the airport
6.00 am: Take-off and fly to Everest View Lodge for breakfast and exploring
7:40 am: Fly from Everest View Lodge to Everest Base Camp and Kalapathar
8:40 am: Fly from Everest Base Camp to Lukla and then continue flying to Kathmandu
10.00 am: Arrive at Kathmandu Airport and transfer to your hotel
Free Cancellation
◾ Free cancellation is available for this Everest helicopter tour up to 7 days before the start of your experience
What's included, what's not
✔ All land transportation by private vehicle
✔ Up to 3.5-hour helicopter flight depending on weather
✔ All official taxes and service charges
✔ Life insurance for all support crews and their wages

✖ Accommodation in Kathmandu
✖ Food and drinks
✖ Permit and entrance fee for conservation area
Prepare for the experience
◾ Your safety is of paramount importance and your host has the authority to cancel the trip when there is reason to believe your safety is at stake. Weather conditions, natural disasters, and such, can contribute to changes in the itinerary
◾ Passport & Nepal visas
All clients must have a valid passport with at least six months validity from the return date. A Nepalese visa can be obtained from the Nepalese Embassies or Consulate in your country or on arrival at Kathmandu Airport. Nepalese visas cost is the personal responsibility of clients.
Health and safety
Nepal is open for fully vaccinated people
Description - What to expect
Get picked up from your hotel in the morning and transfer to the domestic terminal of Kathmandu Airport to begin your flight over the world's highest mountain range. After landing at Lukla for fueling, make a landing at Everest View Lodge in Syangboche, for breakfast and exploring before you continue to Everest Base Camp and land at Kalapathar or base camp depending on the crowds.

After a short break to admire 360-degree panoramic views of the world's highest mountains and capture with your camera some fantastic pictures, the helicopter will fly you back to Lukla and then to Kathmandu.

◾ Everest Helicopter Tour Itinerary
5:30 am: Hotel pick-up and transportation to the airport
6.00 am: Take-off and fly to Everest View Lodge for breakfast and exploring
7:40 am: Fly from Everest View Lodge to Everest Base Camp and Kalapathar
8:40 am: Fly from Everest Base Camp to Lukla and then continue flying to Kathmandu
10.00 am: Arrive at Kathmandu Airport and transfer to your hotel

Other listings from Alpine Club of Himalaya