Full-day Private Sailing Cruise from Kardamyli & Stoupa
Posted on 07/04/2019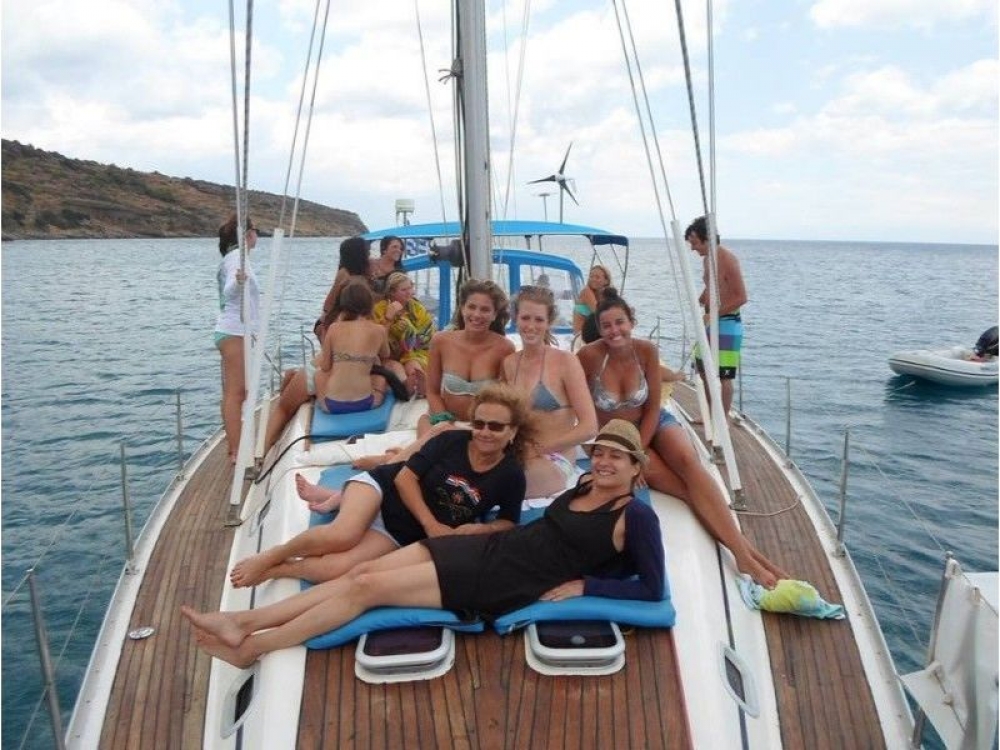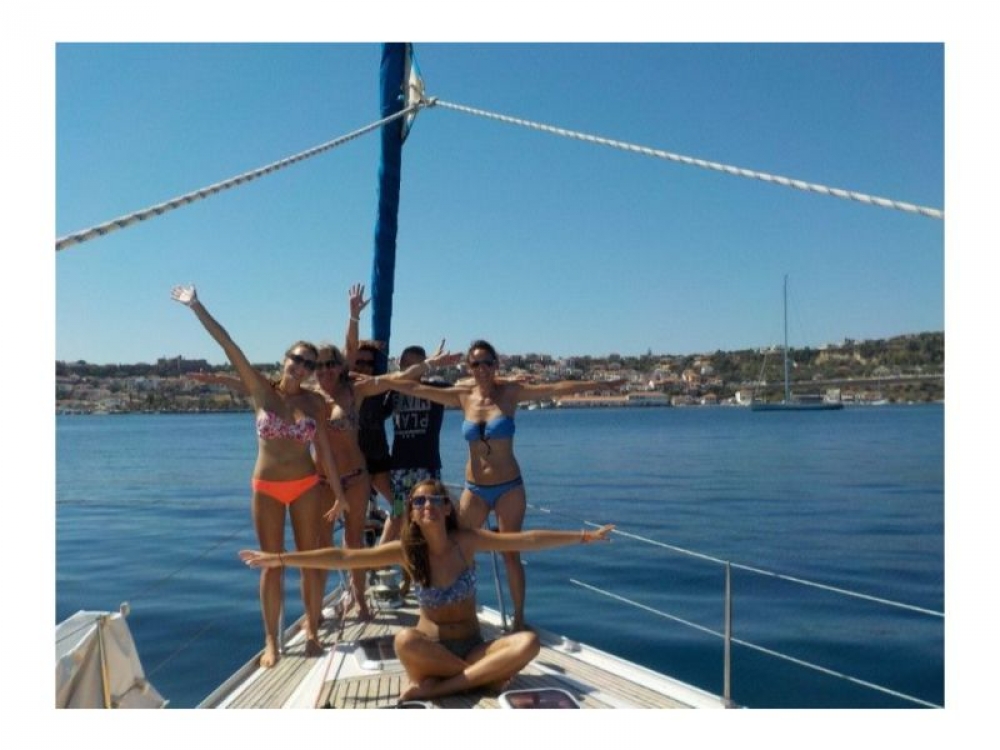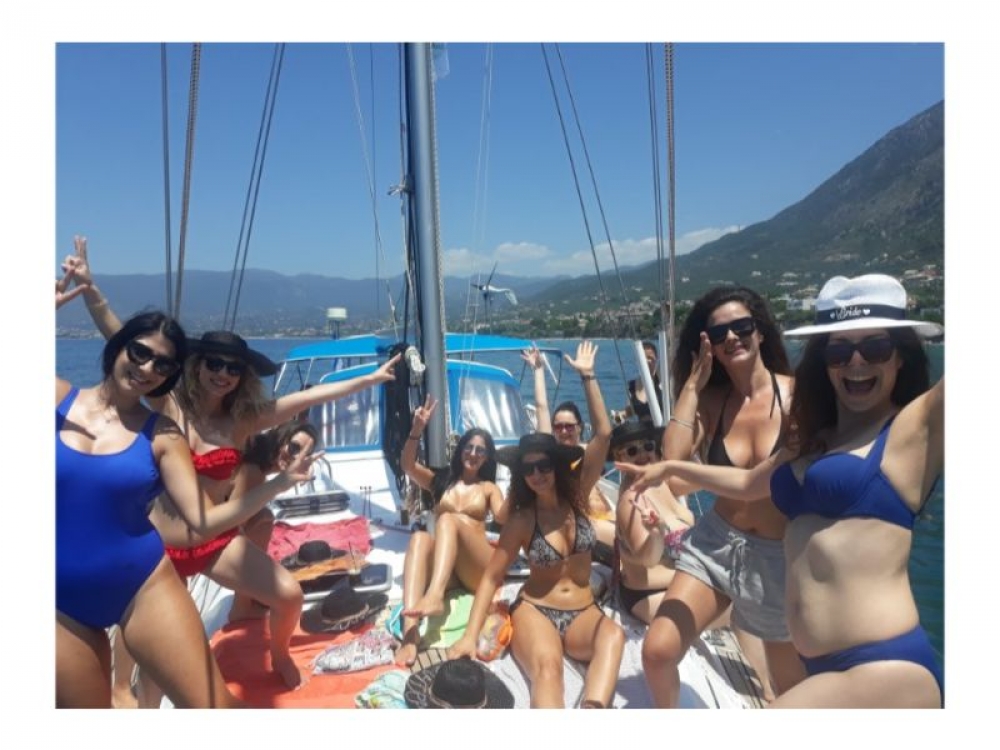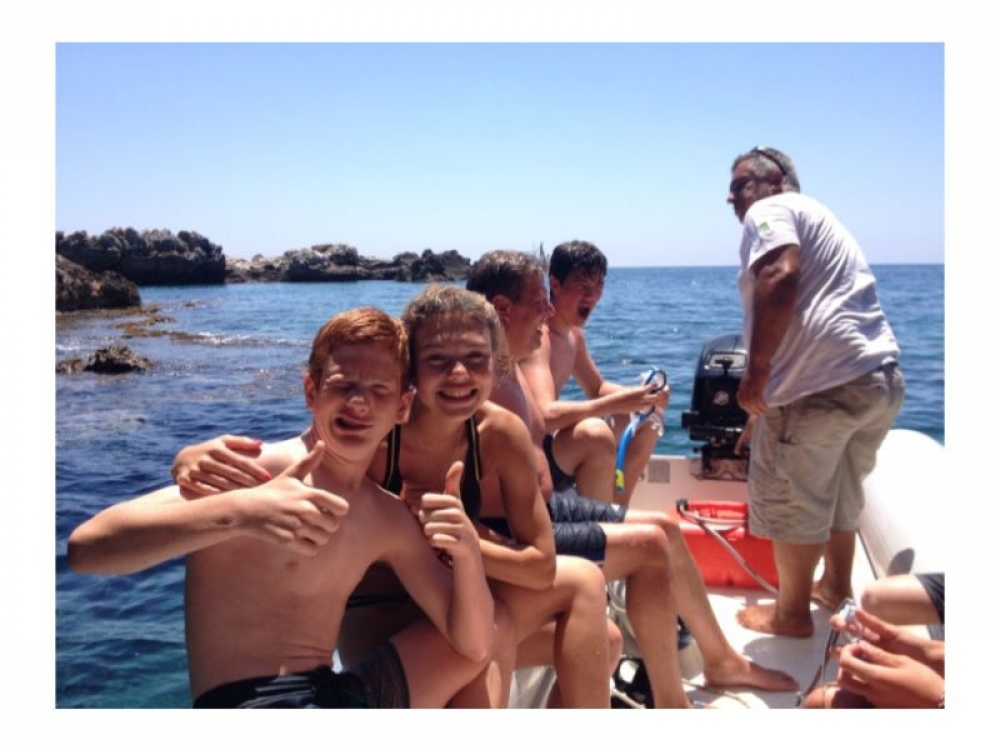 overview
Enjoy the luxury and privacy of a sailing cruise from Kardamyli or Stoupa in the southern part of mainland Greece to some of the best destinations around Messinia. During your sailing cruise marvel at the beautiful coastline and swim at the crystalline waters of Messinia bay.
DURATION: 8 hours
STARTING TIME: 10.00 am
LANGUAGES: English, Russian, Greek
WHO CAN COME: This is a private cruise for up to 10 guests. Only your group will participate
Highlights
◾ Enjoy stunning views of the rugged coasts of Mani and the amazing medieval castle town of Koroni
◾ Explore secluded beaches, swim and snorkel in crystalline waters
◾ Indulge in a delicious bbq lunch aboard the ship
◾ Participate in sails handling and learn the basics of sailing
What is included
✔ Boat, rib, crew and charterers expenses for diesel, water, gasoline, gas, insurance, taxes
✔ Mineral water, coffee, tea, soft drinks, beers
✔ Naturally grown fruits from our farm
✔ Traditional Greek snack with local wine
✔ Snorkelling equipment. (Most common sizes 38-44)
✔ Photos & videos from the activities
✖ Food and drinks
✖ Transporation
✖ Entrance tickets to Diros Caves (optional)
What to expect
After a warm welcome and a short safety briefing, we have the choice to head to either North towards Pirate's Bay and Kitries fishing village or South towards Itilo Bay and Diros Caves. We can even decide to sail west towards the medieval castle town of Koroni.

Whichever destination you choose we promise you an unforgettable time onboard the boat. We will make time for you to have a relaxing sailing experience under the clear blue Aegean sky, enjoying tasteful delicacies from our homeland Messinia. We will also share with you intriguing stories about Messinia and Mani.

On route, you admire the impressive ragged cliffy coasts of Mani or the spectacular natural landscapes of Koroni depending on the direction we take. Explore the secluded beaches approachable only by boat and the most spectacular world's sea cave of Diros.

Walk in the knights' pebbled streets of Koroni. Explore Pirate's Bay and listen to intriguing stories that survive up to this day. Enjoy swimming and snorkelling while we prepare your extra yummy BBQ aboard. Alternatively, we can stop for lunch in one of the numerous small taverns. During the trip, we are offering coffee, tea, soft drinks, wine and beers, a small traditional snack and fruits in the afternoon.
About the boat
An ocean class 50 ft boat, rebuild 2018, reliable and innovative combining superior quality and modern design. The interior is made of selected oak woods and traditional craftsmanship with a focus on details. Both the construction and every detail meet the high demands of safety, manoeuvrability, speed and comfort.

All equipment on the boat as the engine, rigging and winches come from the leading world manufacturers. Even in rough weather, the boat is responding superbly. Her interior offers a very spacious saloon seating up to 12 persons around one big saloon table. Two triple ensuites (with heads) cabins are offered to our guests during our daily trips. The boat is equipped with all the modern and necessary navigational equipment such as GPS-Plotter-Echo sounder-VHF DSC. She is equipped with DVD player, TV, and sound system. She has a very big cockpit which offers to seat up to 20 persons with convenient swim ladder and gas BBQ. Photovoltaic panels and wind generator making her power autonomous. All deck is covered with Burma teak wood a luxury for the eyes and sunbathe on deck. She is certified to carry 25 persons on her daily trips.
Not included/Bring with you
Please bring with you appropriate for the season clothes, sunscreen and a hat
Who can come/Other requirements
Everyone can join this cruise. Persons with disabilities are welcome but they cannot use a wheelchair aboard. Children should be accompanied by an adult
Animals are welcome but they have to stay on deck wearing life jackets and to have valid registration and vaccination booklet.
Where we will meet
Kardamyli pier, by rib boat
Stoupa Kalogria beach, by rib boat
Ag. Nikolaos fishing port, by rib boat

Cutoff time before activity
Additional Info
A yummy extra full BBQ (35 euro/pp) with wine and beers, selection of meats, two salads, appetizers & delicatessen, dessert and fruits are fully suggested. Alternatively, we will stop for lunch in a tavern along the coast.
No sailing experience is required.
Please note that at least 48 hours before sailing we need to have the following information: For Charterer (Booker): Full name, home address, nationality, Passport No. For all passengers: Full names, sexes, age, any special requirements

Other listings from Messinia Sailing-My GReen LIFE