Bora Bora Activities: 3-hour Island Tour & Bora Bora Mountains Quad Tour
Posted on 2022-03-30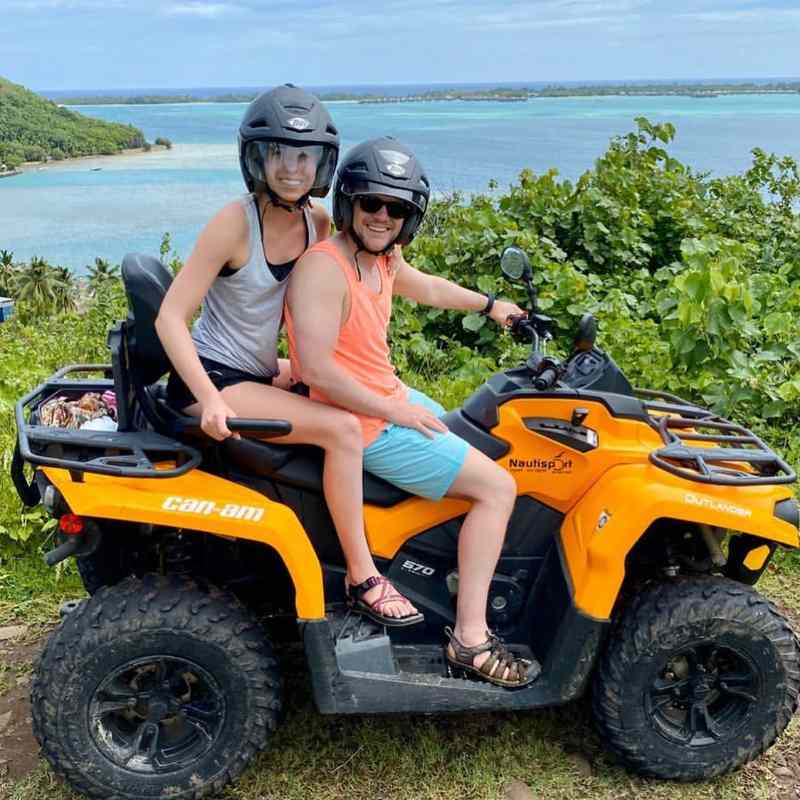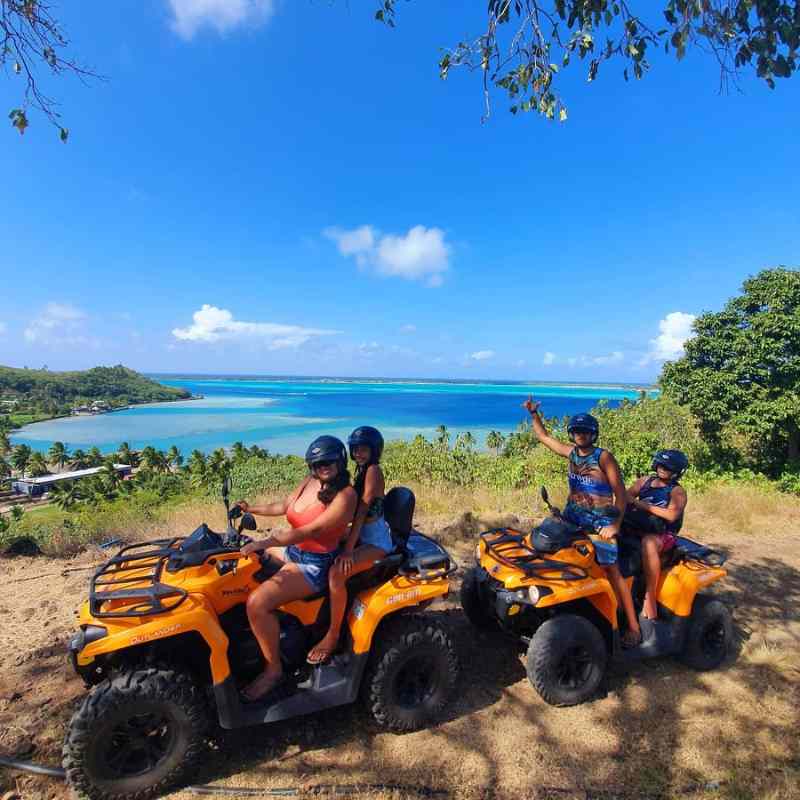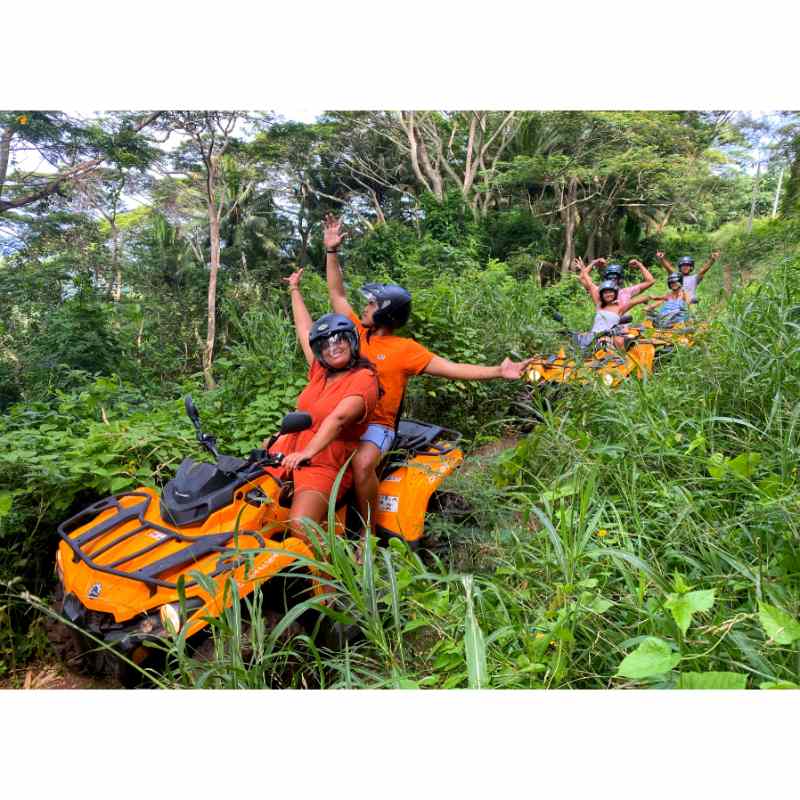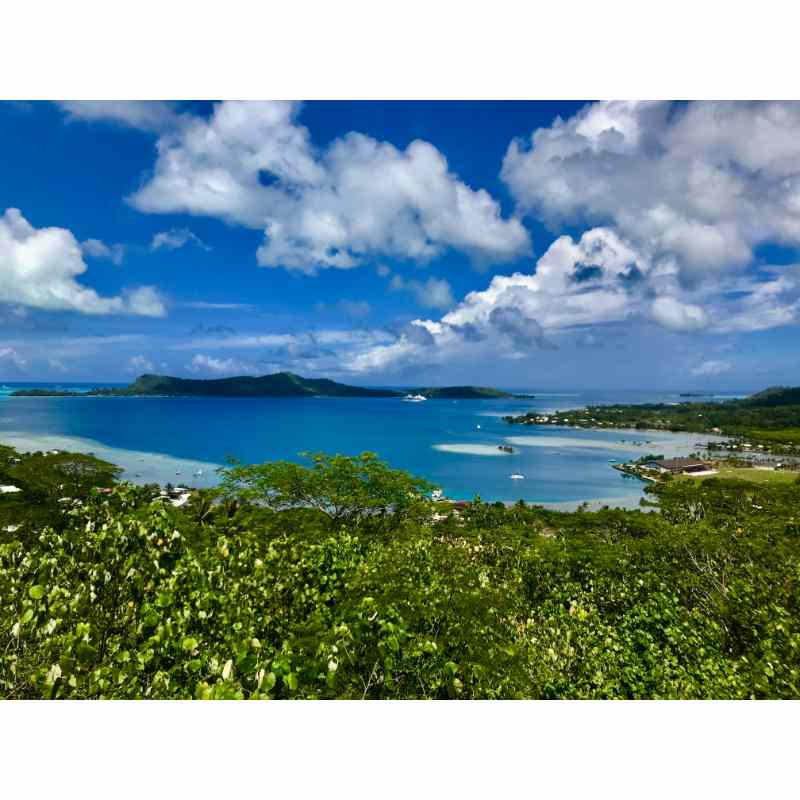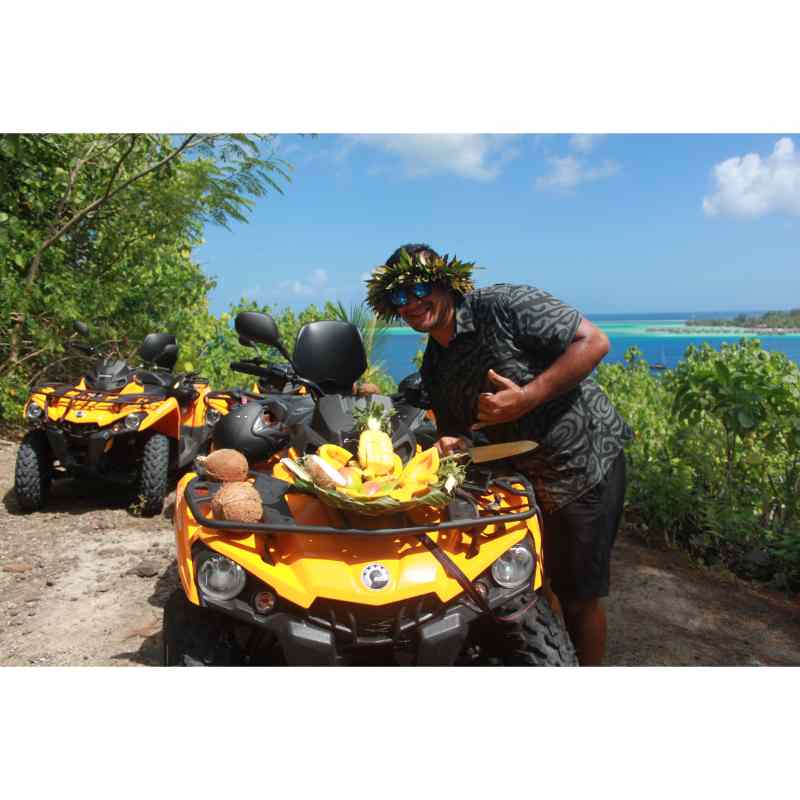 Additional activities/services offered
Overview
Try one of the best Bora Bora activities and ride a quad bike to discover some of the most beautiful sites on the island accompanied by your professional guide. Explore this majestic land by driving your bike through stunning tropical landscapes. Benefit from your experienced guide and learn all about these islands, their history, and their unique culture.
◾ Ride your quad bike and visit four of the most beautiful viewpoints on Bora Bora
◾ Listen to your guide and learn about the legends and history of the island
◾ See a demonstration of how a pareo, a symbol of Polynesian culture, is made
◾ Enjoy a mixture of seasonal fruit and coconut water & meet Manu, a local guide
About this experience
✔ Health & safety measures apply
✔ Small group experience
✔ No booking fees

DURATION: 3-4 hours
STARTING TIME: 9.00 am & 1.00 pm (tell us your preferred starting time during the booking)
MEETING POINT: BP 122, 98730 Vaitape, Fare Piti Nunue 1, Bora Bora
LANGUAGES: English, French & Spanish
MOBILE TICKET: Use your phone or print your ticket
OPENING SEASONS: All year round, daily
GROUP SIZE: Up to 8 guests
WHO CAN COME: Bora Bora activities - quad tour, is suitable for all in good health. Drivers must hold a valid driving license. Not recommended for elderly people, pregnant women, and people with back problems
Free Cancellation
Free cancellation is available for this Bora Bora activities - quad tour up to 48 hours before the start of the experience
What's included, what's not
✔ Free transfer around the island
✔ Your professional guide
✔ Exotic fruit tasting
✔ Refreshments & coconut water
✔ Coconut bread
✔ Refreshing towels
Description - What to expect
Quad biking is the best Bora Bora activity if you want to have a quick and fun tour around the island filled with pleasure and excitement. Get brief instructions from your tour guide on how to drive your quad with safety and then cross Vaitape, the city center of Bora Bora, to reach the plateau of Amanahune. From this vantage viewpoint admire the fifty shades of blue of the beautiful lagoon. Then continue your quad tour heading to the legendary Matira Beach and the famous restaurant Bloody Mary.

Continue your Bora Bora activities - quad tour with a happy ride on the main road and then on a small off-road path that will lead you to the Rock of Anau with a stunning view of the hotels located on the islets and a remarkable view of the mythical Mount Otemanu. Your Bora Bora quad tour proceeds with a visit to another excellent viewing point to discover the first remains of the Second World War. Then, drive to a village for a fun stop to see how a pareo, a symbol of Polynesian culture, is made.

Try some exotic fruits and coconut water while watching a "coco show" and then experience a 5-minute stop at the entrance of the Faanui Valley, another incredible viewing point. End your Bora Bora activities - quad tour with a visit to what is considered to be one of the most beautiful points of the island, the Faanui Canon lookout.
COVID-19 - Update information
✔ Provider complies with local legislation and applicable health recommendations with regard to Covid-19 prevention measures