Canoeing Cetina: Cetina River Canoeing Tour from Split
Posted on 2022-04-17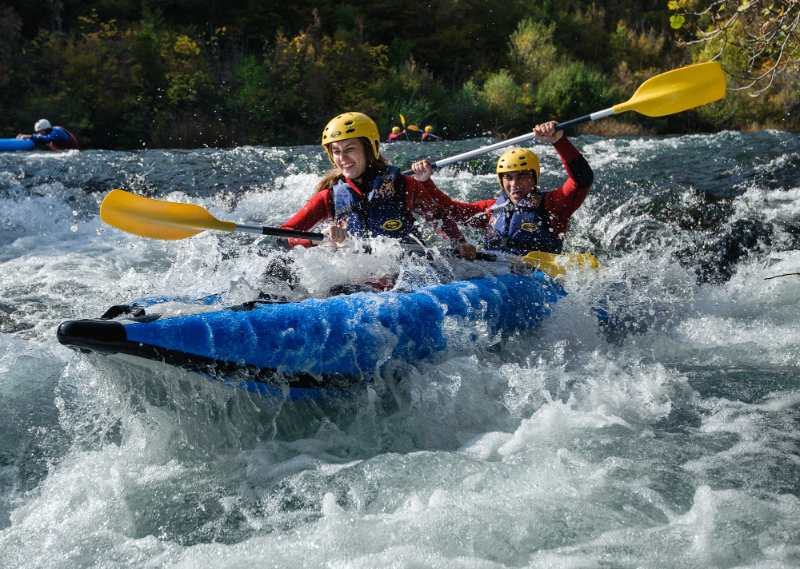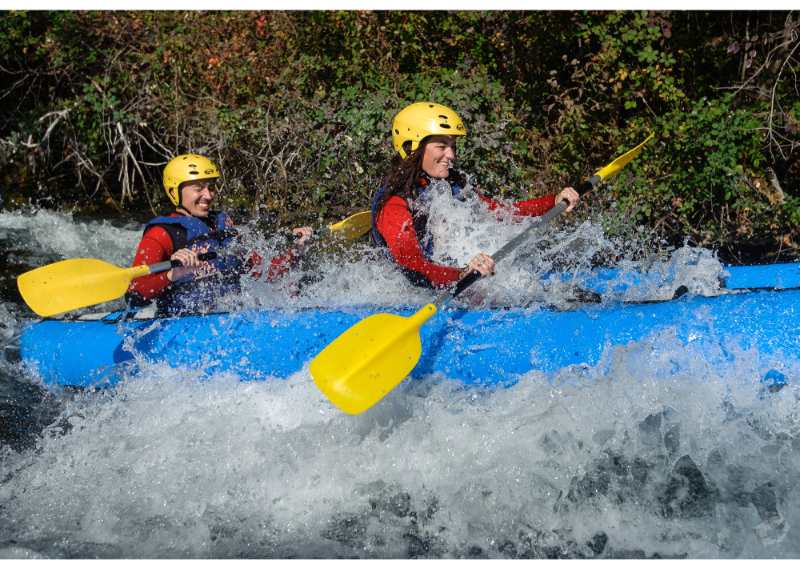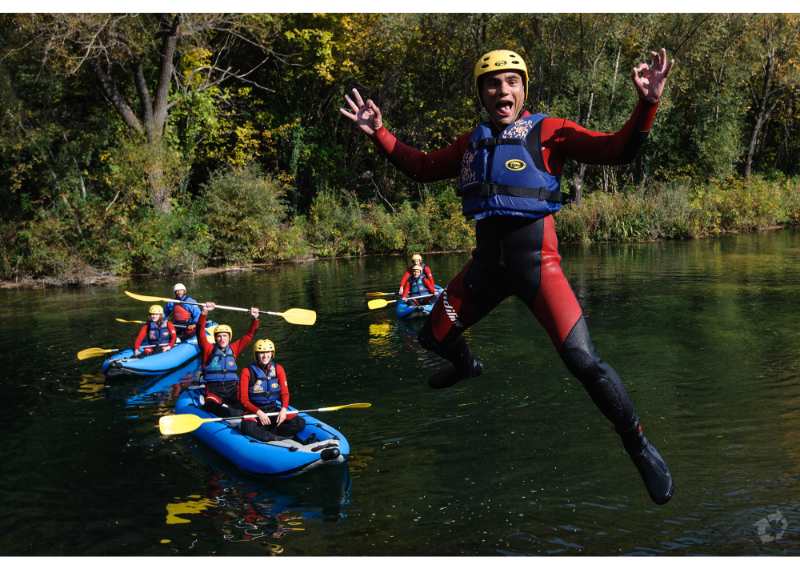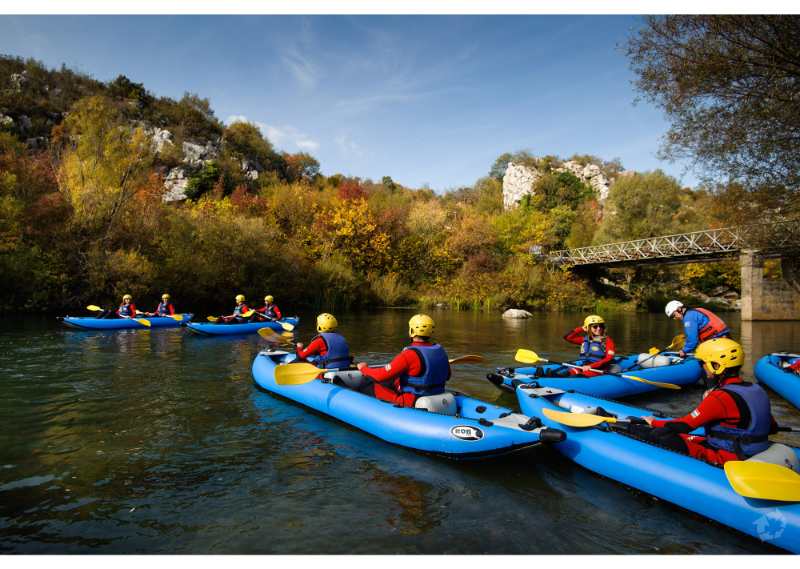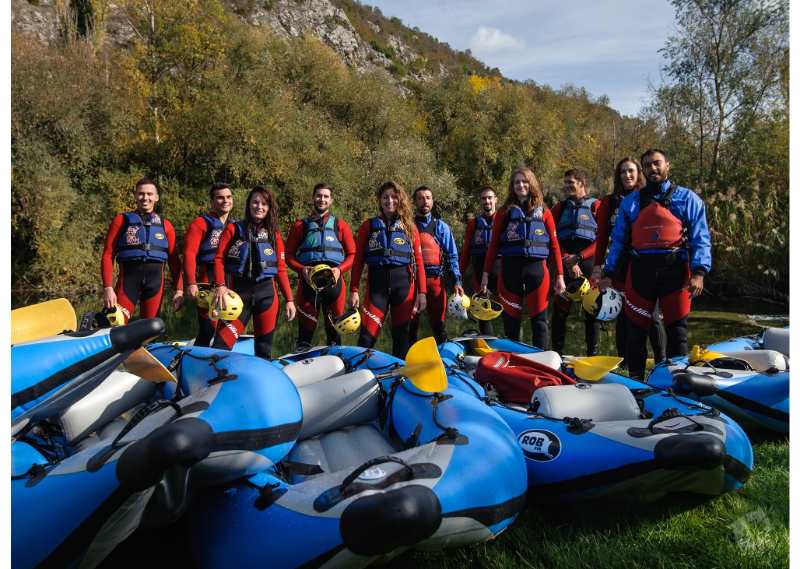 Additional activities/services offered
Overview
Paddle down the Cetina River and enjoy a 3-hour canoeing tour in one of the best canoeing rivers in Croatia, a perfect start for inexperienced guests. Traverse the gentle whitewater rapids and explore the calm sections of the river.
◾ Enjoy a canoeing Cetina experience in this famous Croatian River
◾ Immerse yourself into the stunning nature and landscapes of Dalmatia
◾ Get your adrenaline rush facing up to the challenge of grade II rapids
About this experience
✔ Health & safety measures apply
✔ Small group experience
✔ No booking fees

DURATION: 3-3.5 hours
STARTING TIME: 10.00 am
MEETING POINT: INA petrol station in Zadvarje village (optional pick-up available on request)
LANGUAGES: English
OPENING SEASON: April to November
WHO CAN COME: Canoeing Cetina requires a minimum level of fitness. Previous experience is not necessary. Minimum age 8 years old
Free Cancellation
Free cancellation is available for this canoeing Cetina adventure up to 48 hours before the start of the experience
What's included, what's not
✔ Canoes and paddles
✔ Life vests and helmets
✔ Neoprene pants and boots
✔ Your guide and instructor
✔ Insurance
✔ Optional transfer on request
✖ Food and drinks
Description - What to expect
Canoeing the Cetina River is the best way to enjoy nature to the fullest with stunning views of the lush green Croatian scenery. Meet your guide and instructor in Zadvarje village to receive your neoprene pants and boots, along with your canoe and paddles. Get some basic instructions and start your canoeing safari down this fantastic river. You will paddle for about 11 km through a stunning canyon and wonderful nature. Get your adrenaline rush on some gentle grade II whitewater rapids and finally jump into the water for a refreshing swim.
Bring with you
Please bring with you your swimming suit, a beach towel, dry clothes to change after the tour, sun protection, and 0.5L of water
Prepare for the experience - Things to know before you go
◾ If you choose the pick-up option from Split we will pick you up at RIVA, in front of the entrance to the substructure of the Diocletian's palace
◾ There are no toilet facilities available during the river tubing trip. Customers are advised to use the toilet facilities at their accommodation
◾ The operator has the right to cancel tours, without notice at their discretion depending on the weather or river conditions. All safety instructions from Adventure Dalmatia's staff must be adhered to
◾ You can find two small shops in Zadvarje and two restaurants with domestic food and coffee. You can have a full lunch for 8 to 14 euros
◾ The river temperature is between 15°C and 17° depending on the season. There are opportunities for swimming during the descent
COVID-19 - Update information
✔ Provider complies with local legislation and applicable health recommendations with regard to Covid-19 prevention measures

Other listings from Adventure Dalmatia