Tromsø: Tamok Valley Snowmobile adventure and Ice Domes Hotel Visit
Posted on 28/10/2019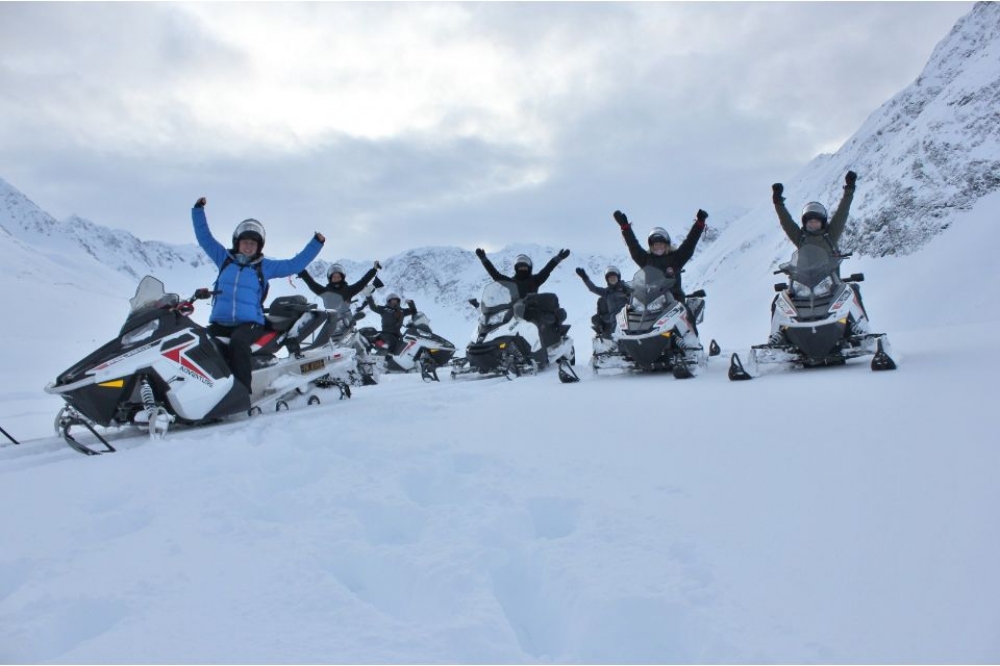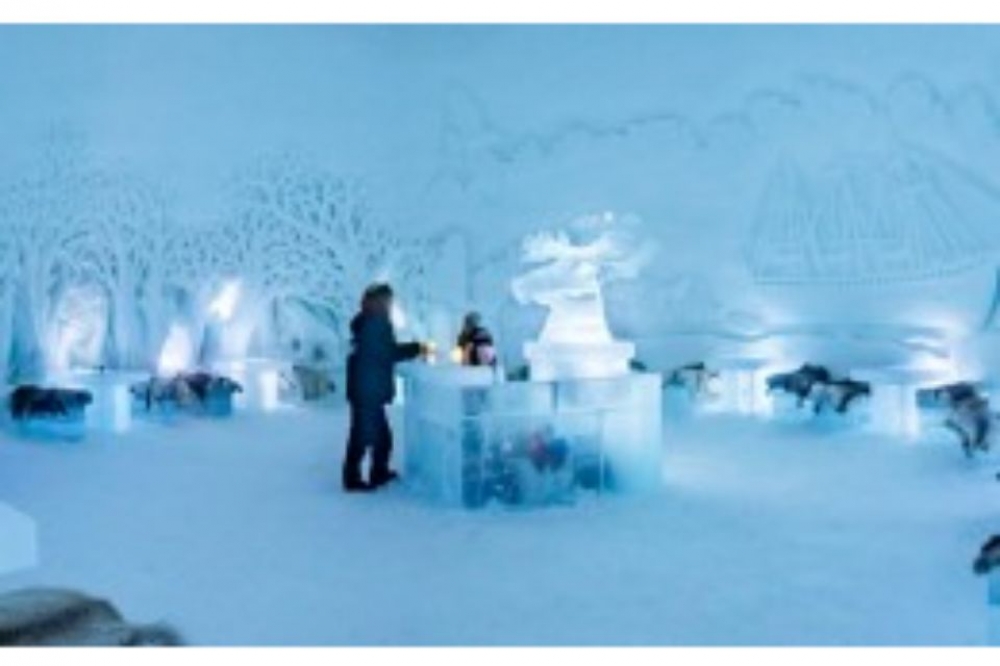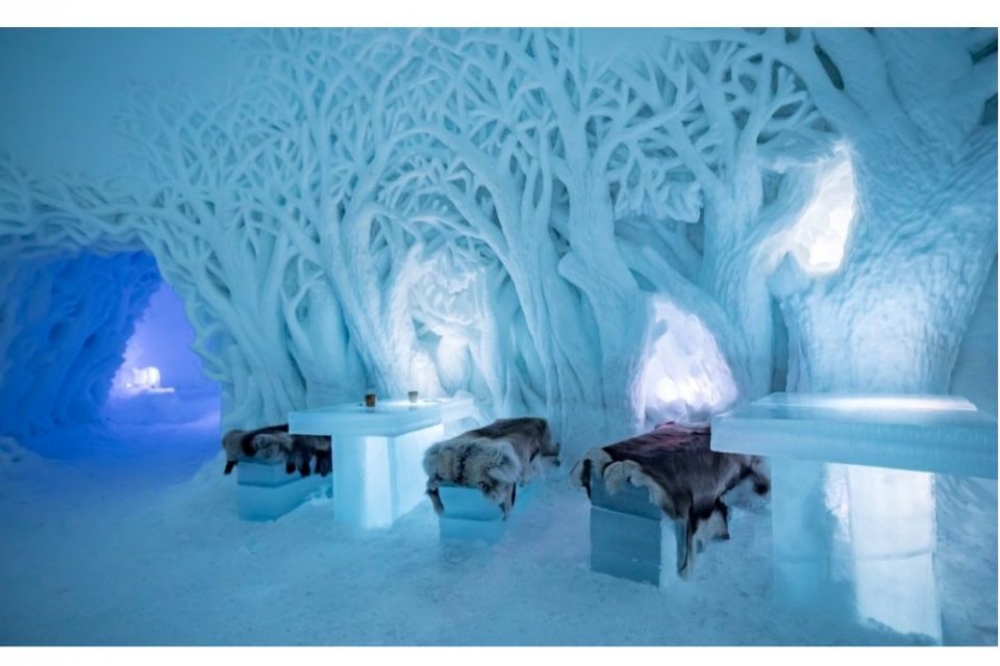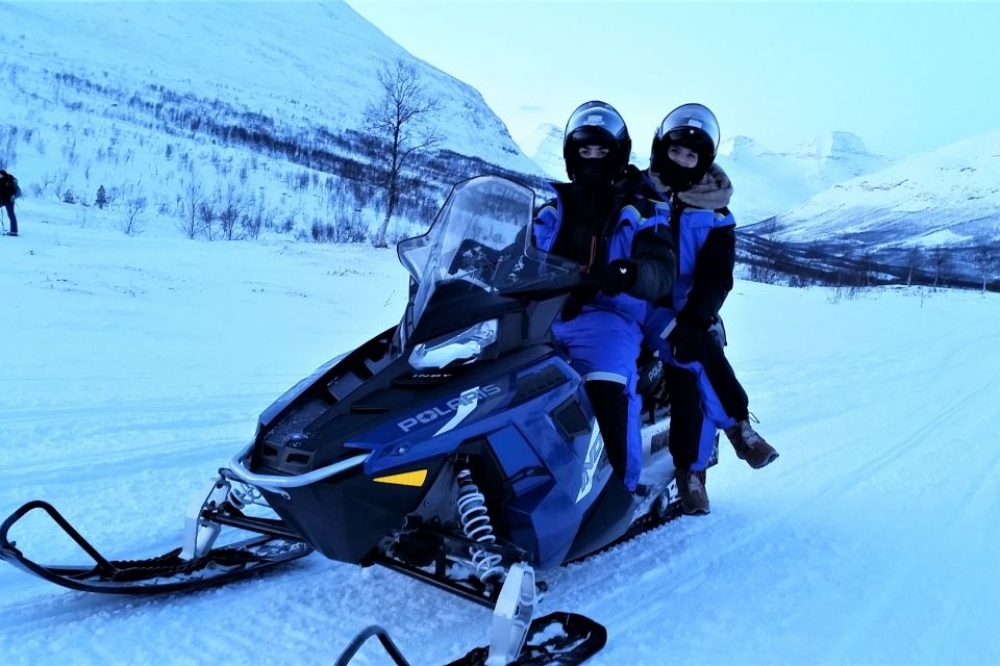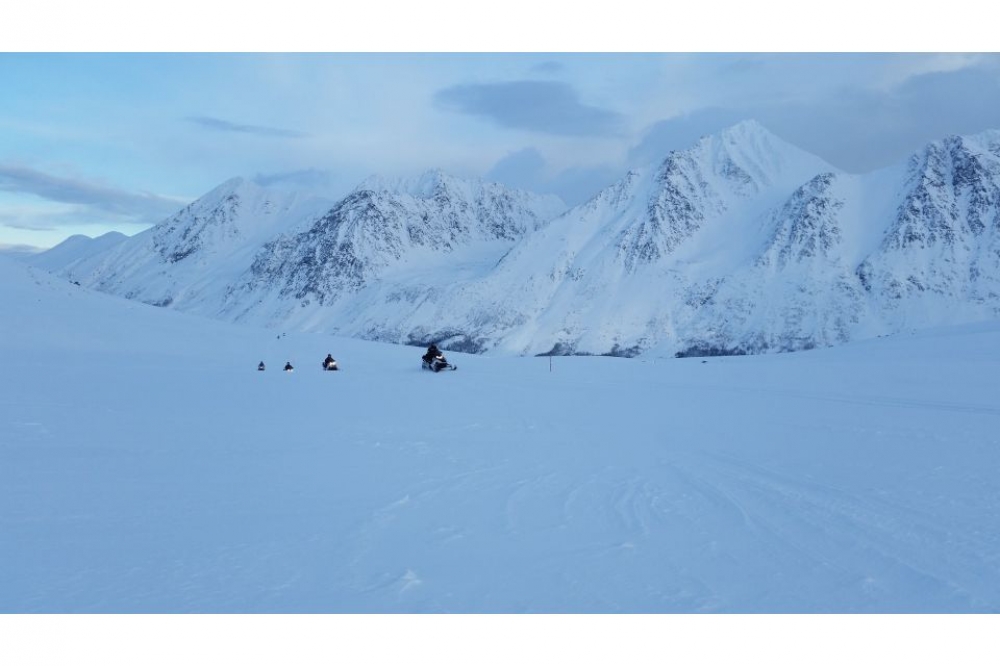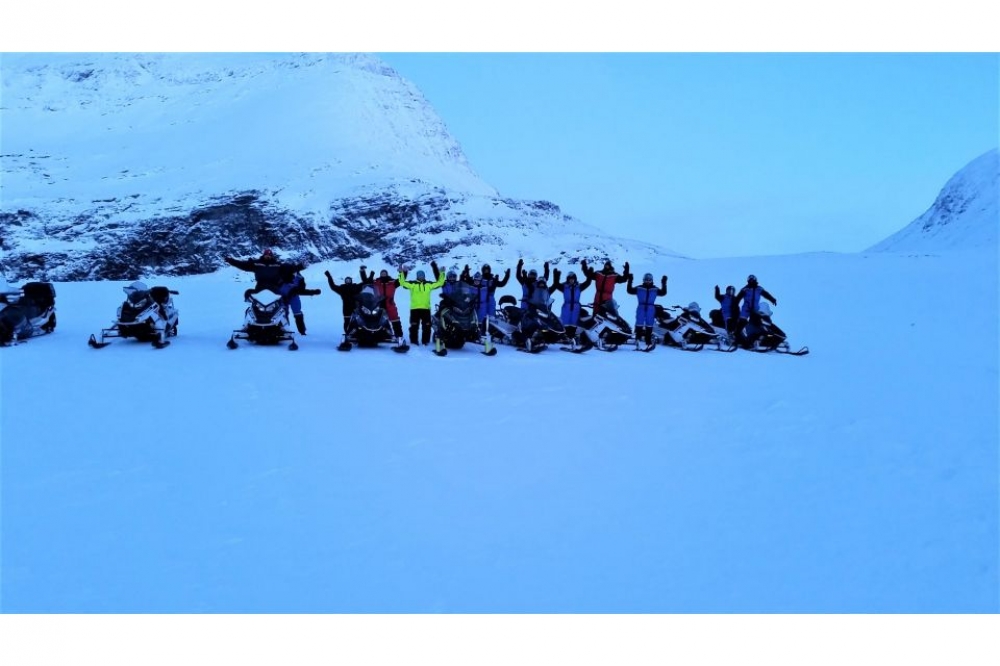 overview
Take the opportunity for a full-day trip to Tamok Valley from Tromsø for an exciting snowmobile adventure and a visit to the unique Ice Domes Hotel. Admire the amazing carvings on the ice depicting themes ranging from local Sami culture to the northern lights.
Highlights
◾ Enjoy Snowmobile ride adventure in the arctic landscape and enjoy a light meal
◾ Visit the incredible Tromsø Ice Domes Hotel and Marvel at its unique beauty
◾ Have a non-alcoholic ice shot and buy your extra drinks in the ice bar
What is included
✔ Transportation to Ice Domes and back
✔ Snowmobiling experience
✔ Entrance to the Ice Domes
✔ Guided tour of the Ice Domes
✔ Light lunch
✔ Snowmobiling suits and helments
✖ Alcoholic drinks
Description - What to expect
A comfortable coach will depart from outside Clarion Edge daily at 08.30 for the scenic 90-minute drive to this evocative and fairy tale venue in the Arctic wilderness in Tamokdalen. The bus is marked "Ice Domes" and a guide will be there to greet you and direct you towards the bus.

Upon arrival at the wilderness centre of the Tromsø Ice Domes, you will be provided you with brand new, state of the art snowmobiling suits and helments. Your adventure starts with a thorough safety introduction and practical demonstration. You don't need any previous skills to drive a snowmobile, all you need is normal physical condition.

You will be driving in pairs, one driver and one passenger on each snowmobile, with the opportunity to switch places during the trip. you will embark upon a tour that will bring you past scenic mountains and through the dramatic snow-covered Finn valley, starting at 250m above sea level and climbing up to 900m. You will be on the snowmobiling track for approximately 2 hours, depending on the weather and snow conditions.

After the snowmobiling experience, you are welcomed inside the Tromsø Ice Domes for a guided tour. Located among high mountains in the beautiful Tamok Valley, Tromso Ice Domes is built every year as the Polar Night nears and it features an ice bar, ice cinema, ice bedrooms, and ice restaurant. Inside the Ice Domes admire beautiful ice carvings displaying themes ranging from local Sami culture to the northern lights, communicated through beautiful coloured lighting and amazing ice sculptures. There will be time to walk around freely and ask questions to your experienced guide.

Your tour will be completed with your transfer back to Tromso, arriving at approximately 17.30 pm.
Once back at the Camp you have time to rest with a hot meal. Afterwards, take the transfer back to Tromso, arriving at approximately 17.30.
Duration of activity
9 hours
Not included/Bring with you
It is advisable to wear plenty of warm clothing with thermal underwear for the lower and upper body
Where we will meet
At 8:30 AM in the lobby of the Clarion Edge Hotel, Kaigata 6, 9008 Tromsø
Language/s
English
French
German
Spanish
Norwegian
Cutoff time before activity
Important Info
You must be at least 18 years old and have a driving licence to drive the snowmobile
You must be at least 14 years old to be a passenger
Please advise us of any dietary requirements when booking

Other listings from Aurora Alps AS