Biking in NYC: A 3-hour New York City Bike Highlights Tour
Posted on 2020-12-17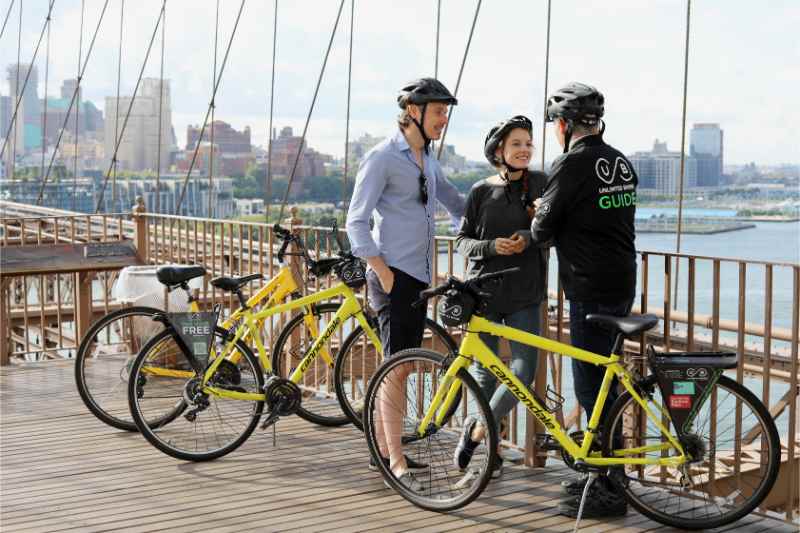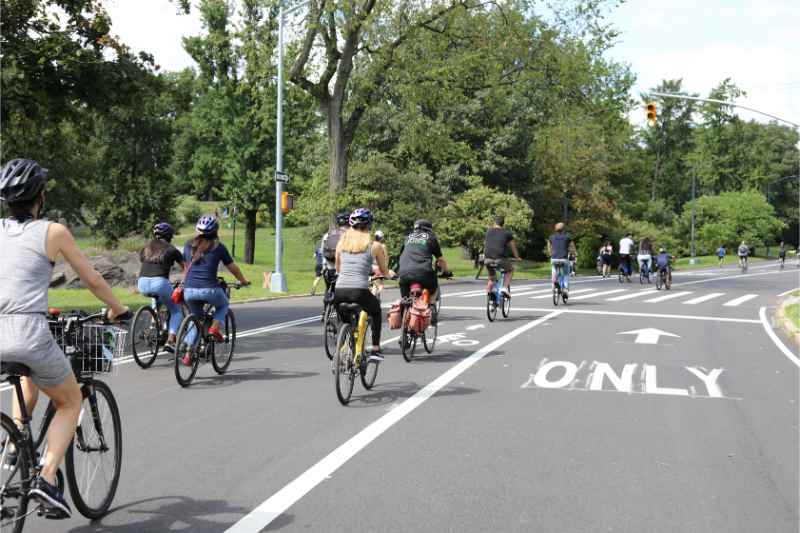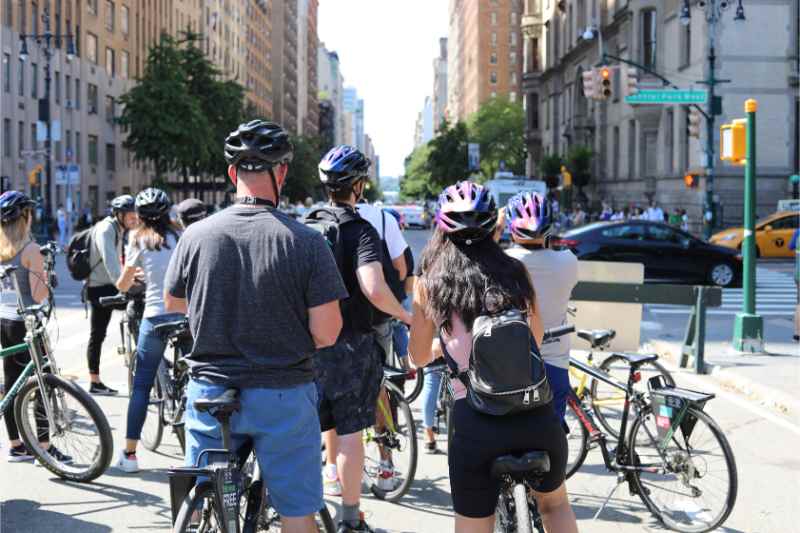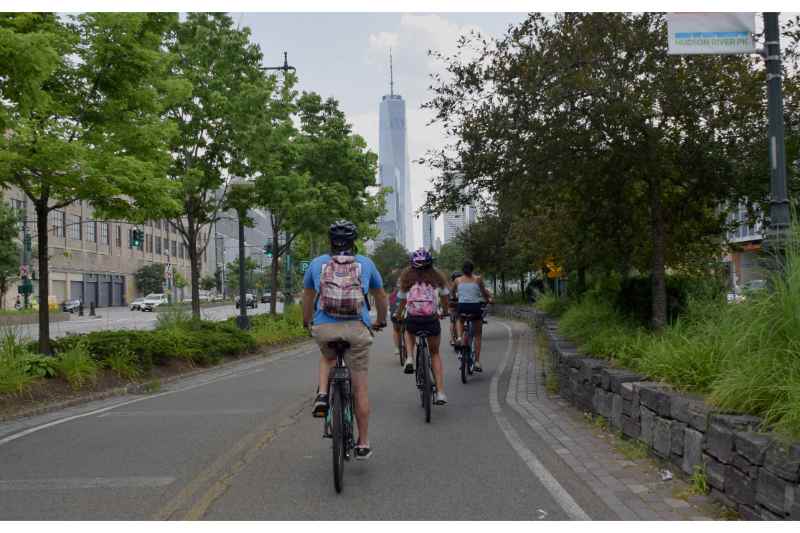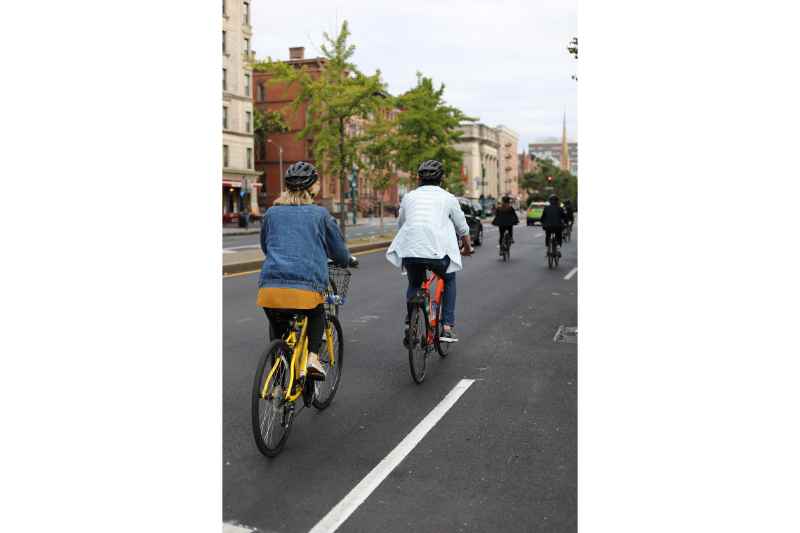 Additional activities/services offered
Overview
Biking in NYC is the best way to explore Manhattan Island and iconic sites such as Central Park and the Hudson River Parkway. Take a guided city bike tour and discover this incredible city from Harlem, all the way down the Brooklyn Bridge.
◾ Enjoy a guided biking tour in NYC between Upper and Lower Manhattan
◾ See more of Manhattan's sights on a city bike highlights tour
◾ While biking NYC stop to take photos and learn about the history of this incredible city
◾ See iconic landmarks such as Brooklyn Bridge, Central Park, and the Hudson River
About this experience
DURATION: 3 hours
STARTING TIME: 11.00 am
MEETING POINT: 111 W 110th St New York, NY 10026
ENDPOINT: Brooklyn Bridge, 38 Park Row (corner of Park Row and Beekman Street)
LANGUAGE: English
OPEN SEASON: All year round
WHO CAN COME: Biking in NYC tour is suitable for anyone able to ride a bicycle
What's included, what's not
✔ Biking NYC tour with a licensed guide
✔ Bike Rental
✔ Helmet, basket & bicycle chain
✔ Full-color illustrated Map
✖ Food and drinks
Description - What to expect
New York City arguably has more great sights per mile than anywhere else in the world, so why not make the absolute most of it with a 3-hour biking NYC tour through the city that never sleeps? Your highly rated, professionally licensed New York City tour guide, will shepherd you through the city, taking you on the most exciting city bike tour of your life. Starting in midtown, biking NYC tour stops by Lincoln Center, Times Square, the Highline, and more, ending downtown at the historic neighborhood just along the Brooklyn Bridge.

There's so much to see in NYC — far too much to see on foot alone. Let your biking NYC tour guide give you a unique perspective of the city, combining excitement, adventure, and education to form an unforgettable 3 hours. This biking NYC tour allows you to both see attractions and neighborhoods you want to see and stretch your legs, getting a good, healthy workout. But don't worry, this isn't a race! Our city bike tour is designed to be leisurely and allows you to enjoy the NYC, not race through it without seeing a single sight.

Some of the beautiful parts of NYC you'll get to see include:
◾ Central Park, where the busy city meets the serene, expansive garden.
◾ The bustling Times Square
◾ Herald Square, home of the Macy's Thanksgiving Day Parade
◾ The modern and magnificent Highline
◾ The Hudson River, all the way down to Battery Park
Cutoff time before activity
Prepare for the experience - Things to know before you go
◾ Please arrive at the meeting point 15 minutes before the activity starts
◾ All guests must be able to ride their own bicycles. Attachments such as double trailers and tagalong bikes are not permitted for the safety of the group
◾ No guest under the age of 18 will be given a bike without an adult over the age of 18 present
◾ No double trailers, Tag-A-long bikes, or tandems are permitted on this tour
◾ No rider may exceed 300 lb
◾ Please bring one government-issued photo ID to be retained as a deposit for all rentals and a credit card to be kept on file for the security of bikes
◾ Dress for the weather and don't forget your camera!
COVID-19 - Update information
◾ All staff and guests entering the store will be required to wear a face mask or face covering
◾ All staff will be wearing gloves when handling equipment
◾ All bikes and equipment are sprayed down before and after each use
◾ There is a limit of guests allowed into each location at one time, dependent on the space

Other listings from Unlimited Biking