Mykonos: Concierge Class Sailing Cruise to Rhenia Island & Guided Tour of Delos
Posted on 05/05/2020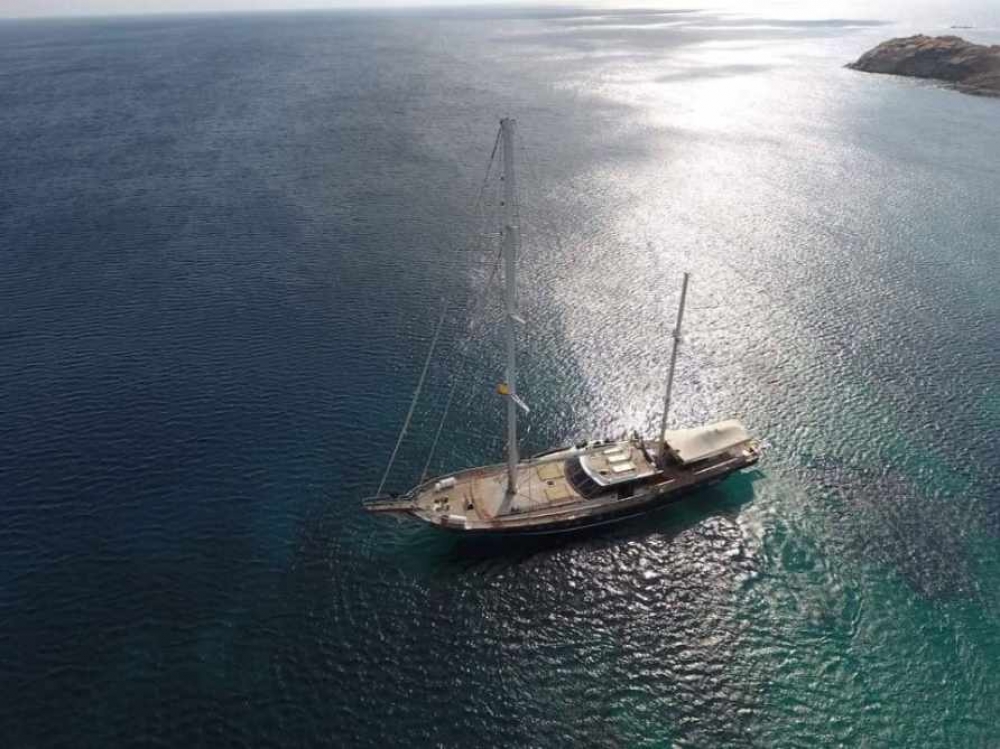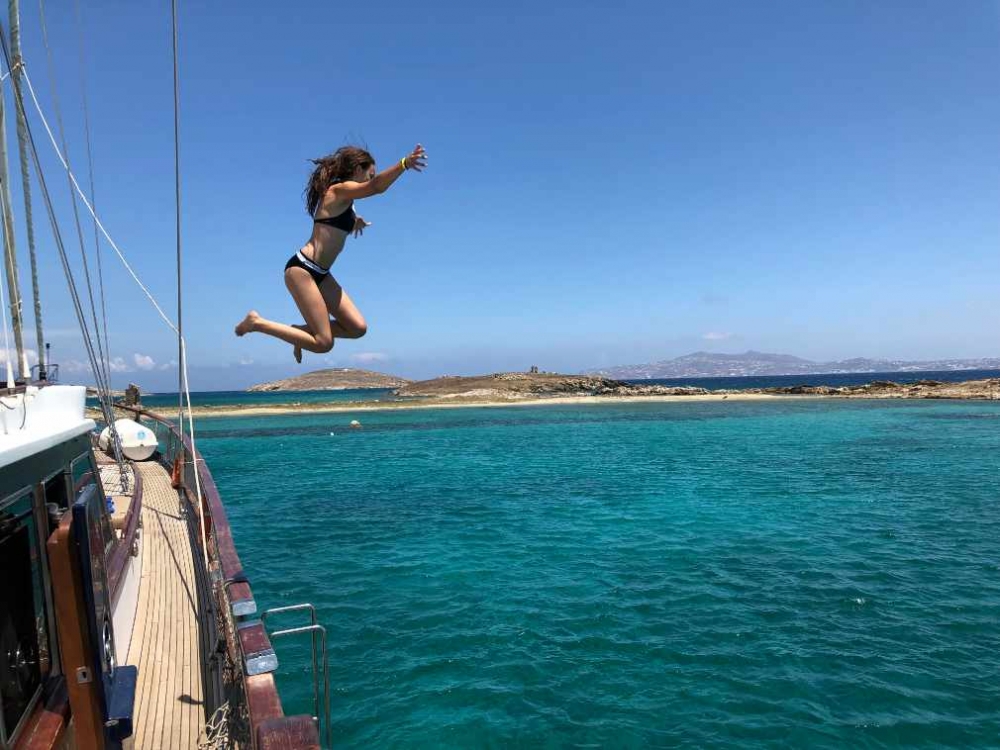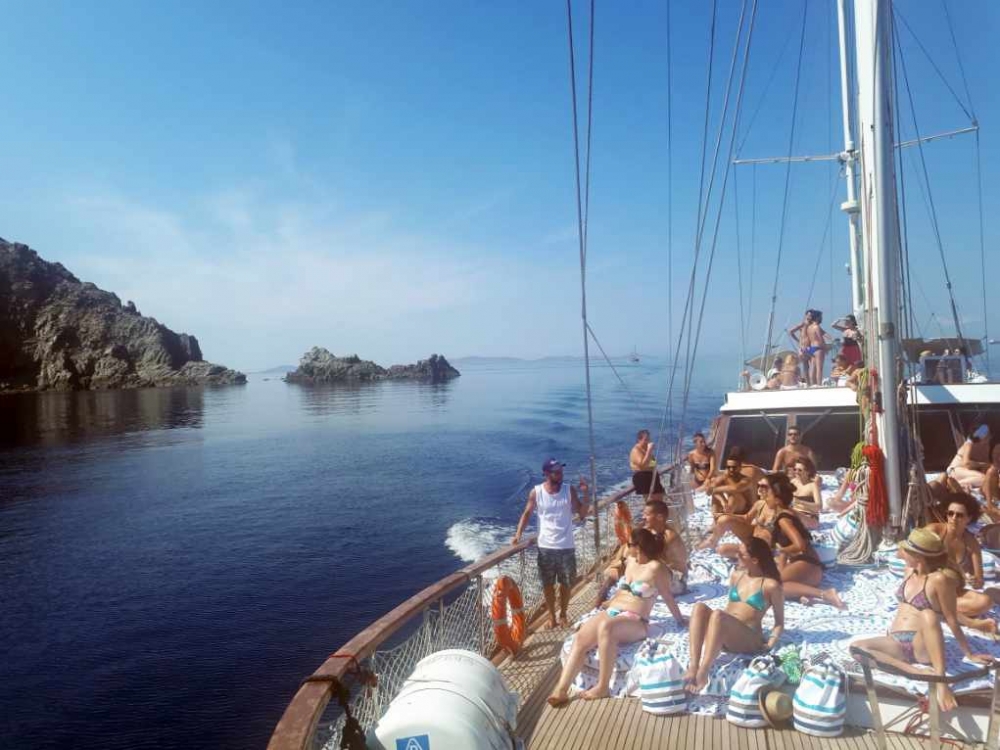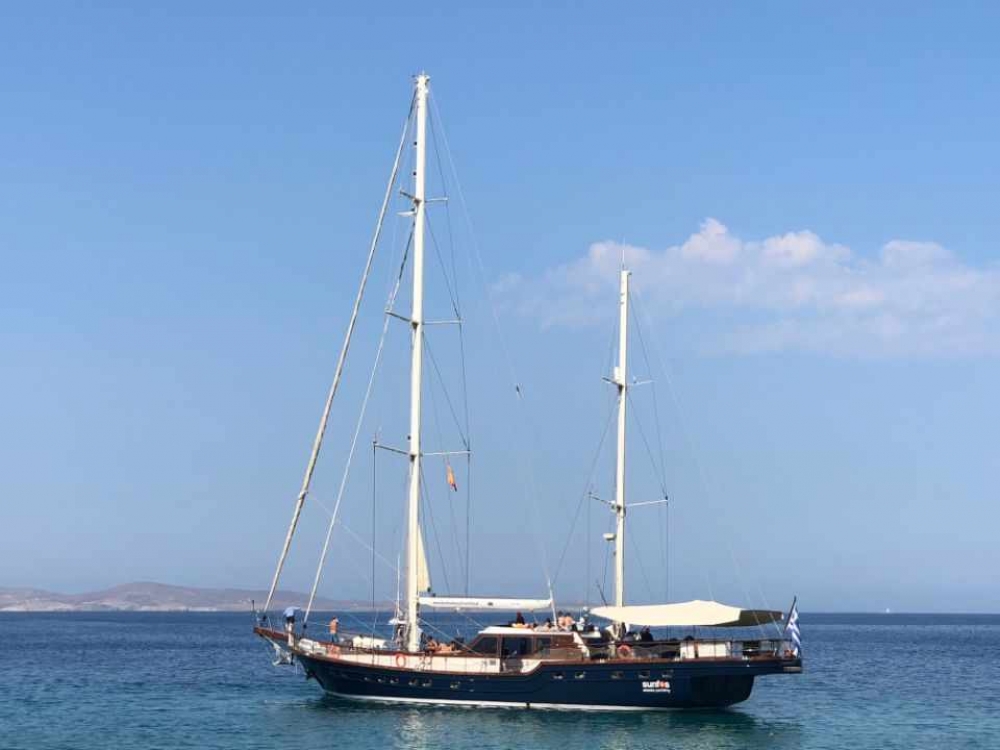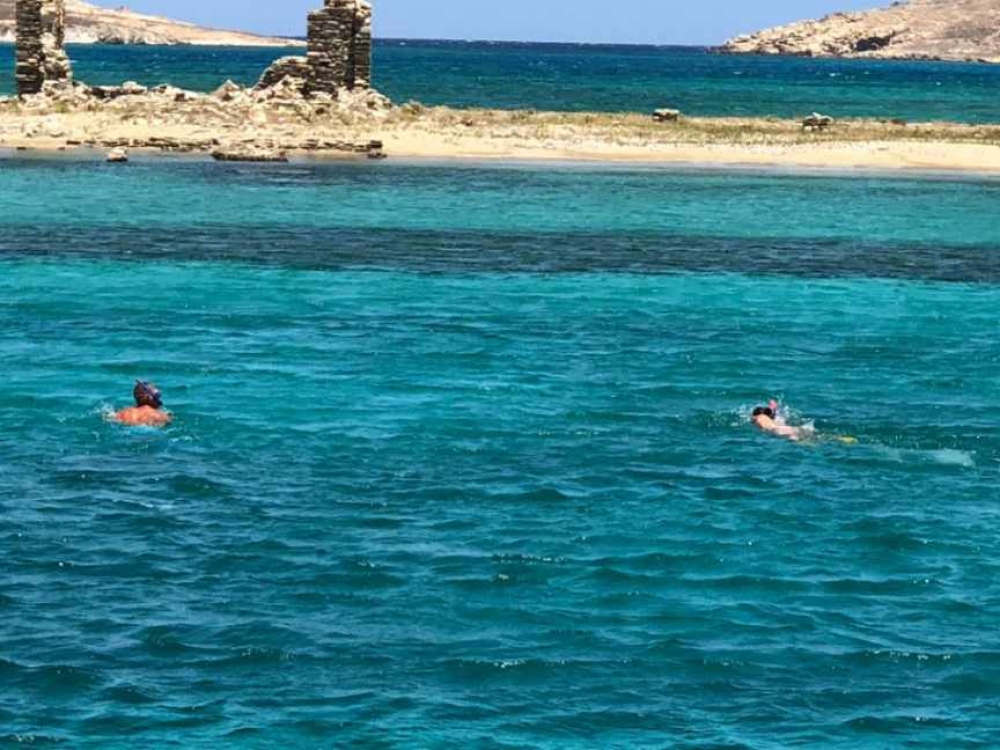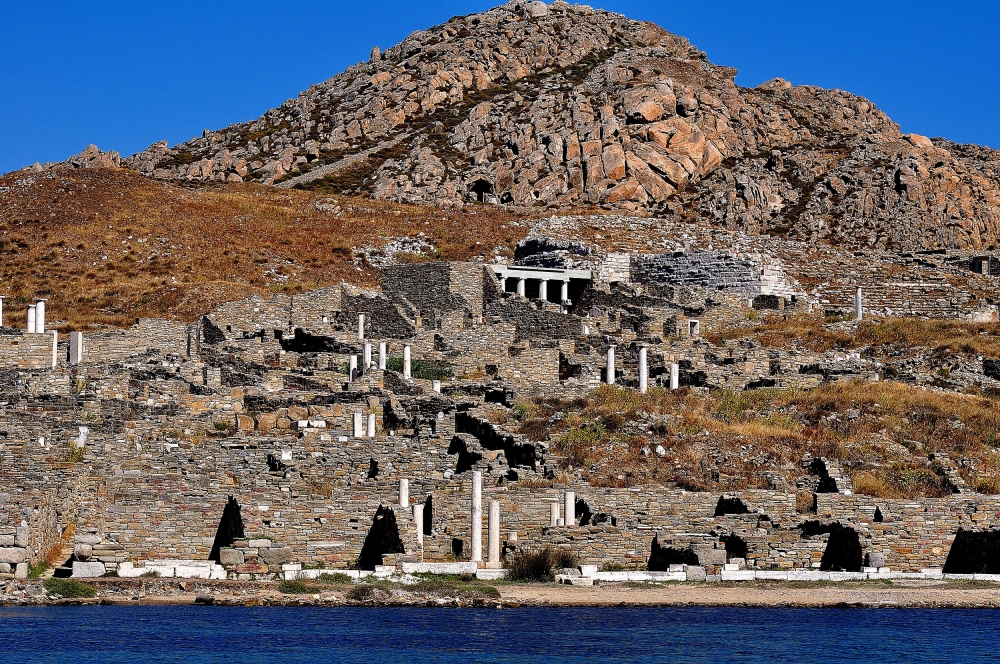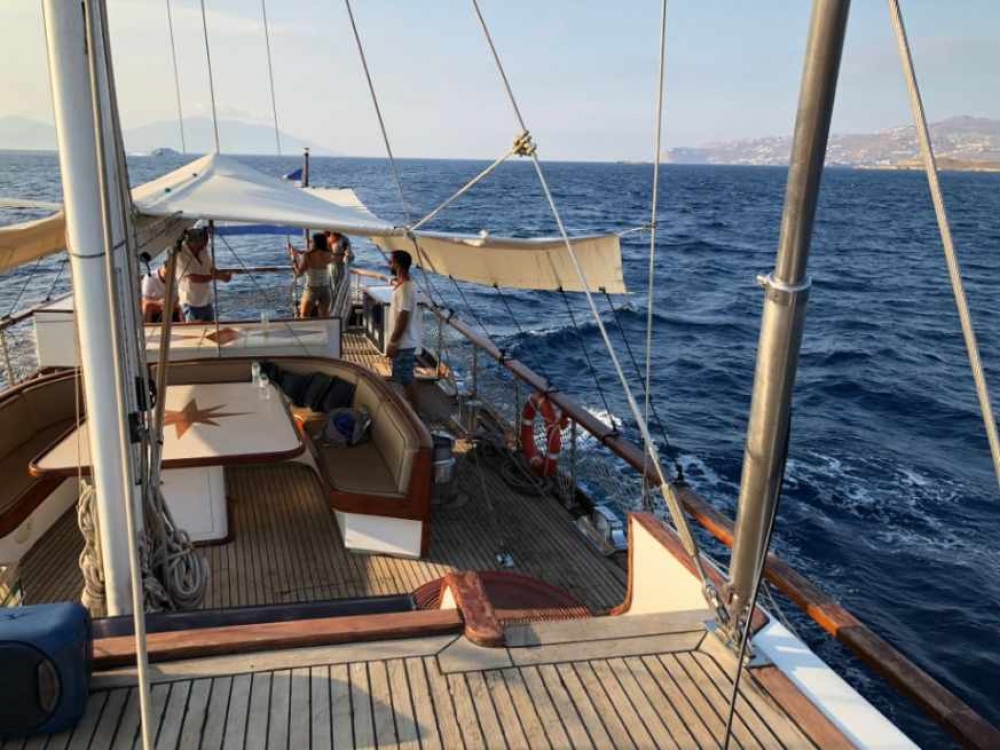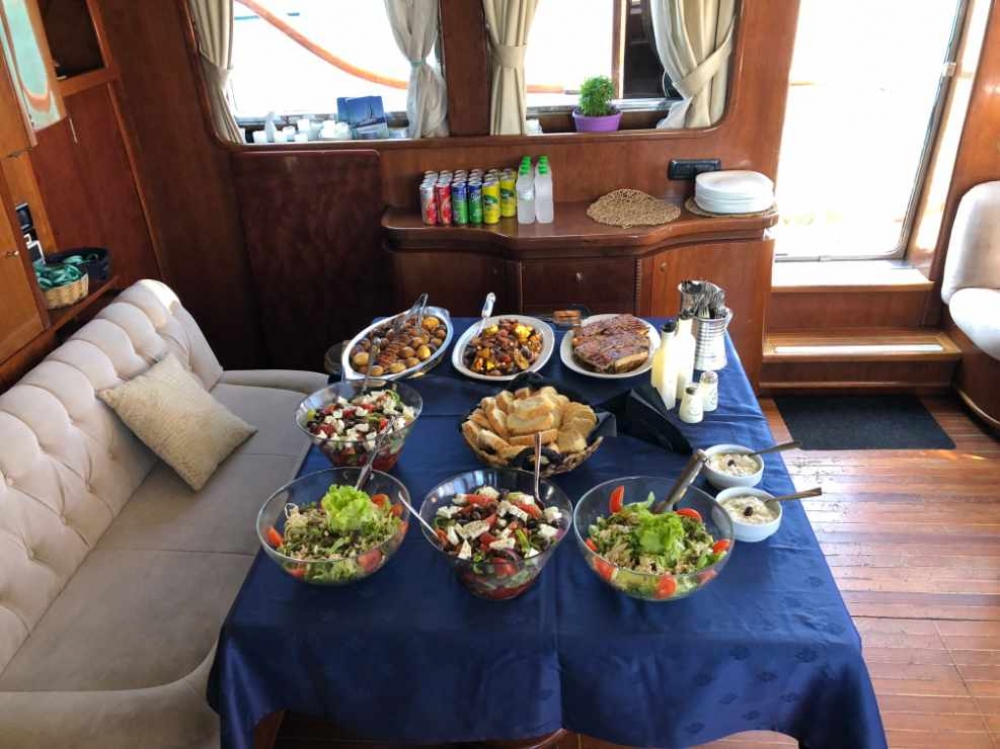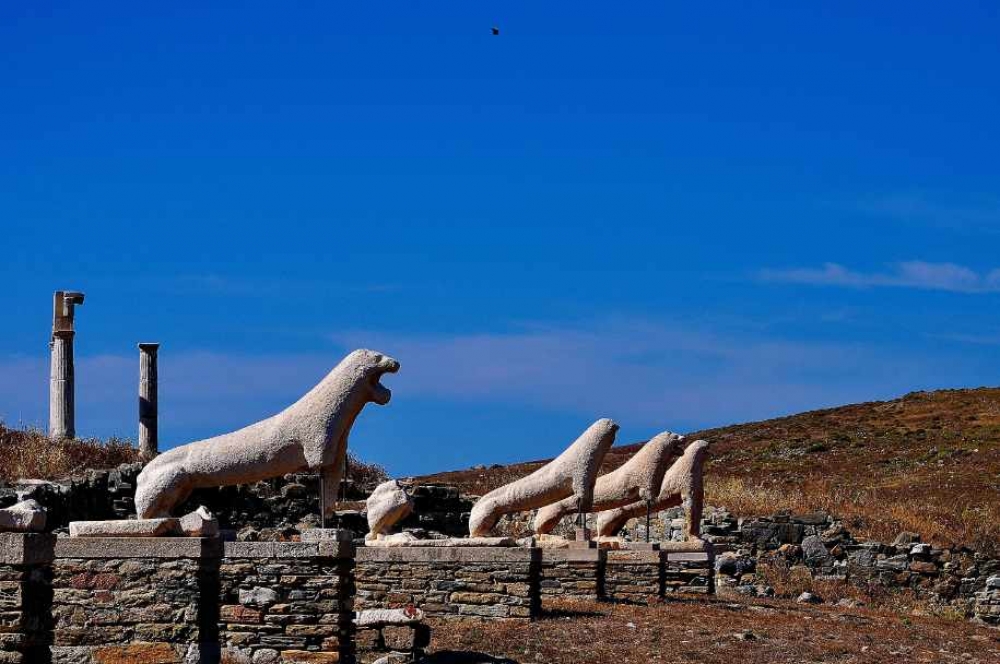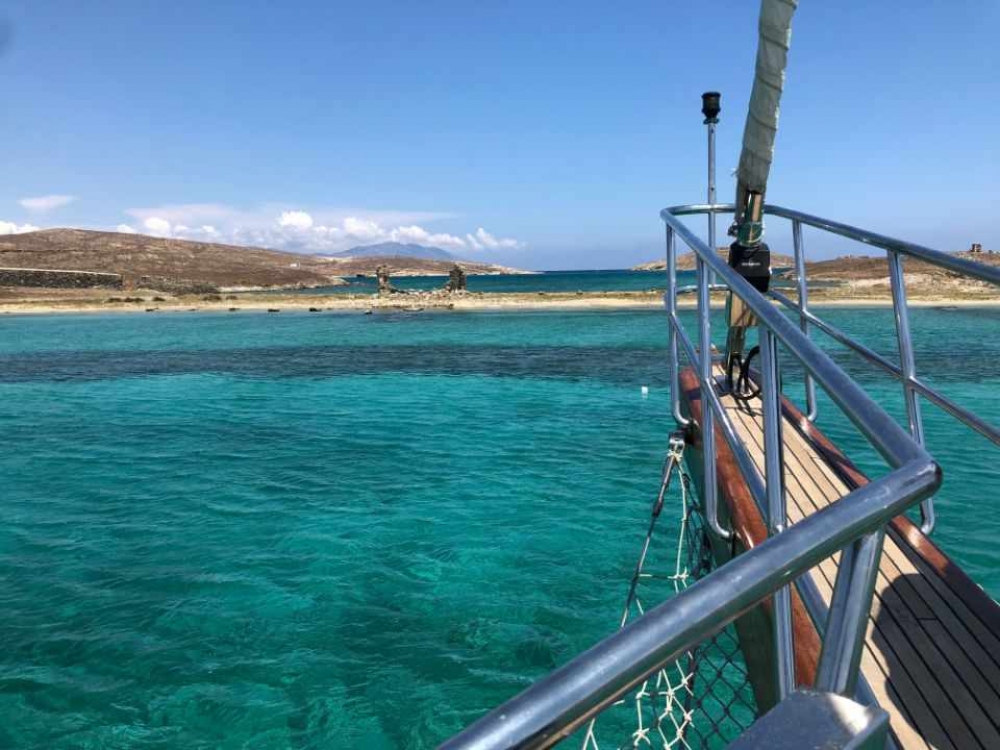 overview
Enjoy a full-day Concierge Class sailing cruise on an elegant and spacious 112-foot motor-sailer yacht. Visit the archaeological site of Delos and swim in secluded bays in majestic Rhenia island with extended on-board buffet, complimentary wine, beers, and soft drinks. Elegance, tradition, and value all in one!
DURATION: 7 hours
STARTING TIME: 9.30 am
MEETING POINT: At your hotel or other designated point
WE SPEAK: English, Greek
OPENING SEASONS: May to October
Highlights
◾ Upgrade yourself with special services on the elegant 112-foot motor-sailer yacht
◾ Discover the sacred island of Delos with Licensed English-Speaking Guide
◾ Swim and snorkel in the turquoise waters of the nearby uninhabited islet of Rhenia
◾ Savor a Greek feast of an extensive Mediterranean style buffet
◾ Treat your thirst with a selection of complimentary wine, draft beer and soft drinks
◾ Reach your cruise stress-free with included pick-up and drop-off shuttle transportation
What is included
✔ Superior Motor-Sailer yacht for 7 hours + crew
✔ Licensed English-speaking Guide at the archaeological site of Delos (approx. 1½ hr disposal)
✔ On board buffet lunch
✔ Complimentary white and red house wine, soft drinks, water and instant coffee/tea throughout the cruise
✔ Complimentary draft beer at lunchtime
✔ Complimentary pick-up and drop-off shuttle service
✔ Complimentary snorkeling gear (mask with snorkel and fins)
✔ Farewell drink
✔ Free Wifi
✔ Fuel and safety equipment
✔ All Taxes
✖ Entrance fees at the archaeological site of Delos (Euro 12,00 per person payable by cash on site)
✖ A selection of extra beverages is available on board on additional charge
✖ Beach towels (available onboard on additional charge)
What to expect
You will be picked up by our complimentary shuttle transportation to reach the embarkation point at 08:30 am. Once you have an overview of the spacious and elegant sailing yacht and important safety information are introduced by the crew, at 9.30 am, set sail heading to Rhenia and Delos islands, at the center of the Cyclades complex, few miles south-west of Mykonos. After approximately 1 hour sailing, arrive at the unspoiled island of Rhenia, separated from the sacred island of Delos by just a small strait. Drop anchor in an idyllic bay surrounded by crystal clear turquoise waters and enjoy swimming and snorkeling.

A beautifully spacious outdoor environment onboard our 112-foot long sailing yacht allows all guests never to feel confined and enjoy sunbathing on comfortable deck cushions or under the tents for sun protection. Lunch is ready at the ringing bell sound with a feast of traditional Greek flavors served with Mediterranean style buffet and a selection of complimentary wine, draft beer and soft drinks.

After approximately 2 hours spent in the islet of Rhenia, sail to Delos Island, one of the most important archaeological sites of Greek history, for a Licensed Guided Tour. Spend about 1.5 hours with your professional English-speaking guide and about 30 minutes of free time exploring the UNESCO-listed Island of Delos, visiting the museum, walking up Mount Kynthos (367 feet high), and admiring the staggering array of ancient ruins. According to mythology, Delos is the birthplace of Apollo and Artemis, and the sanctuary to both gods served as the center of a large Hellenistic city of about 30.000 inhabitants.

At 3.30 pm, depart for the sail back to Mykonos, where complimentary shuttle transportation will be waiting for you.
Not included/Bring with you
Please bring with you comfortable shoes, a swimsuit, sunscreen, a hat, sunglasses, a beach towel, spare clothes & a windproof jacket
Who can come/Other requirements
All passengers must provide their passport details (full name, passport number, nationality and date of birth) upon reservation as requested by Mykonos Port Authorities. If not received, the booking will not be considered confirmed, and passengers will not be allowed to embark.

Good health is necessary to take part in the sailing cruises. Cases of pregnancy, mobility, and healthy issues must be advised before reservation and are subject to reconfirmation so to assure the safe participation of the passenger on cruise. If neglected to inform, Sunfos reserves the right to deny the passenger's embarkation, and no refund will apply.

Under no circumstances may participants take part in the sailing cruises while under the influence of alcohol, drugs, psychiatric drugs, or anything else similar. Participants are obliged to fulfill the terms of participation and agree to strictly follow the instructions of Sunfos Alessia Yachting and the crew.
If the Terms of Participation are not fulfilled or if instructions are disregarded, Sunfos Alessia Yachting reserves the right to prohibit embarkation and no refund will apply
Cutoff time before activity
Additional Info
In the case of stomach sensibility, we advise you to have a conservative breakfast consisted of dry food and not so many liquids (i.e., avoid orange juice). Motion sickness medication is not provided onboard.
Closed non-slip shoes (deck shoes/sports shoes) are a good idea for comfort and safety on board and recommended as the second pair for exploring the site of Delos on foot. No high-heeled shoes allowed on the yacht. Advisable is to bring your swimsuit, a sun hat, sunglasses, beach towels and plenty of sunscreen. You must take a windproof jacket, warm and spare clothes, especially in case of winds or cool months in early or late season (April to May & September to October).
For passengers who disembark at the archaeological site of Delos, and concerning the sacred site, the dress code must be moderate, wearing walk shorts, pants, and t-shirts. The entrance to the site is not allowed by wearing an only swimsuit or skimpy clothes. It is also highly recommended to wear a sun hat, sunglasses, plenty of sunscreen and long sleeves due to the strong sunlight reflected on the ruins of Delos. Water is provided before disembarkation for the guided tour.
It is highly recommended to schedule your cruise date at the beginning of your stay in Mykonos, especially for short stay vacation planners, to have available alternative dates in case of cancellations due to the bad weather.

Other listings from ALESSIA MORABITO
Mykonos, Greece
Sailing and boat trips
Mykonos, Greece
Sailing and boat trips
Mykonos, Greece
Sailing and boat trips