Luxury Villa in Tsangarada Pelion with Spectacular Views.
Luxury Villa in Tsangarada Pelion with Spectacular Views.
Lodges & Cottages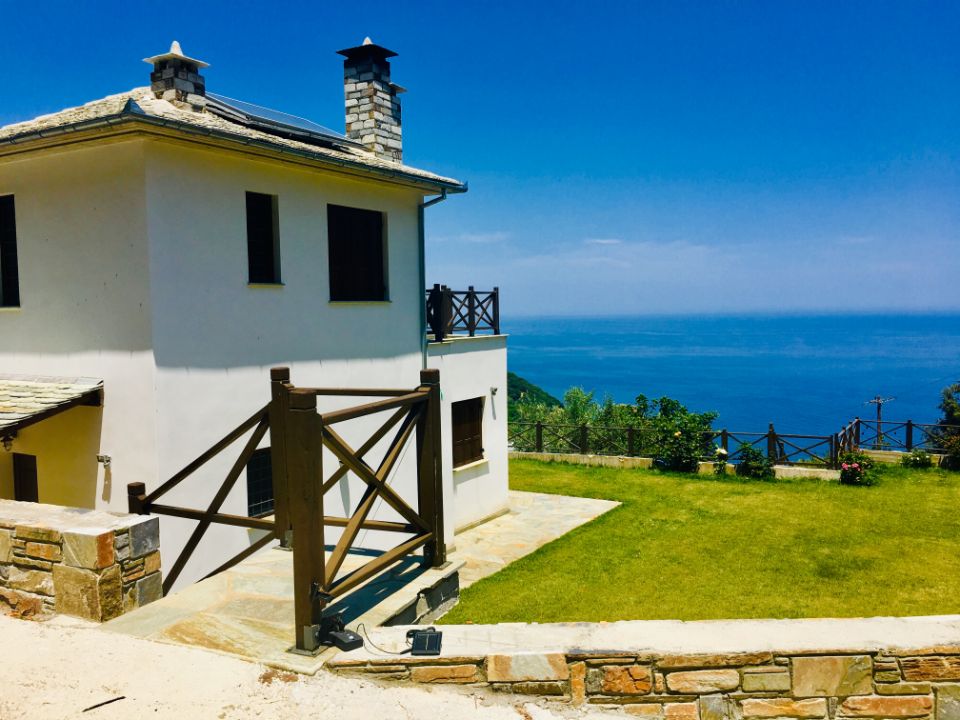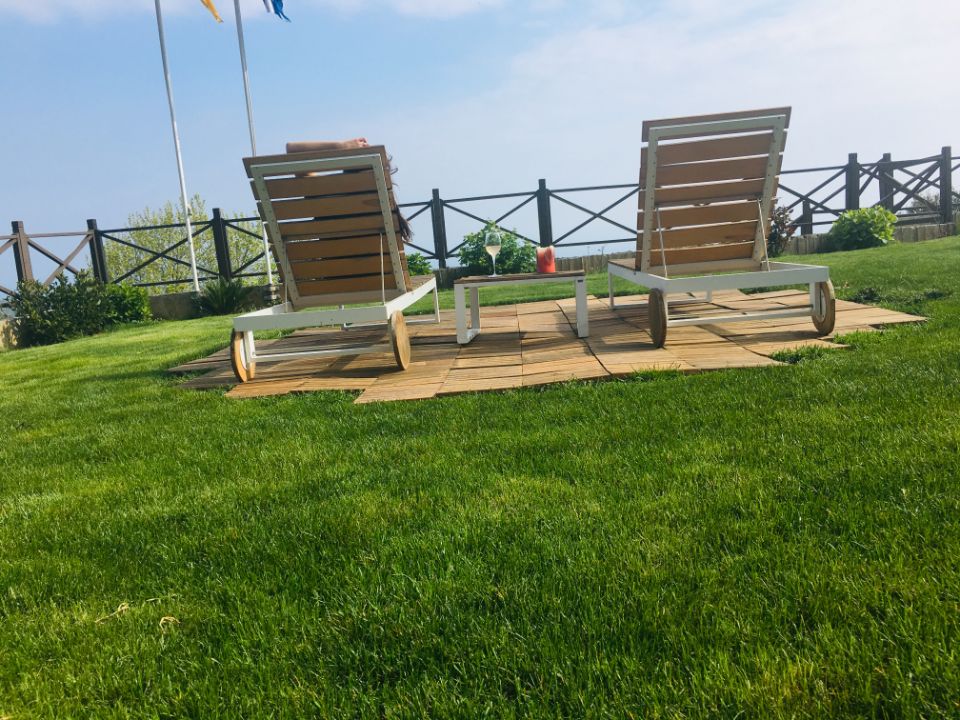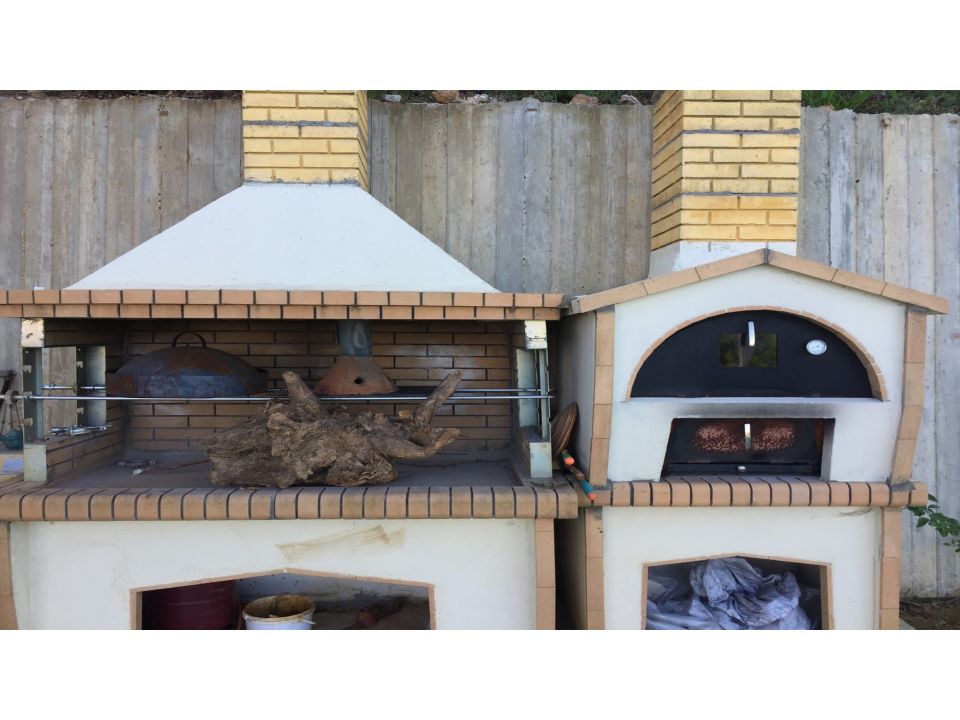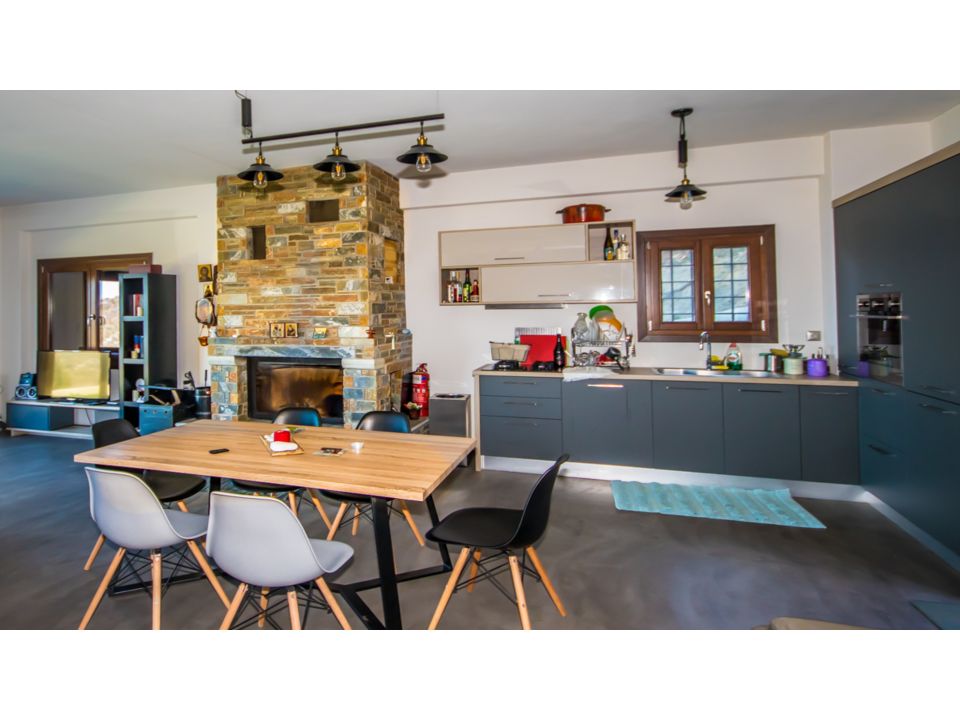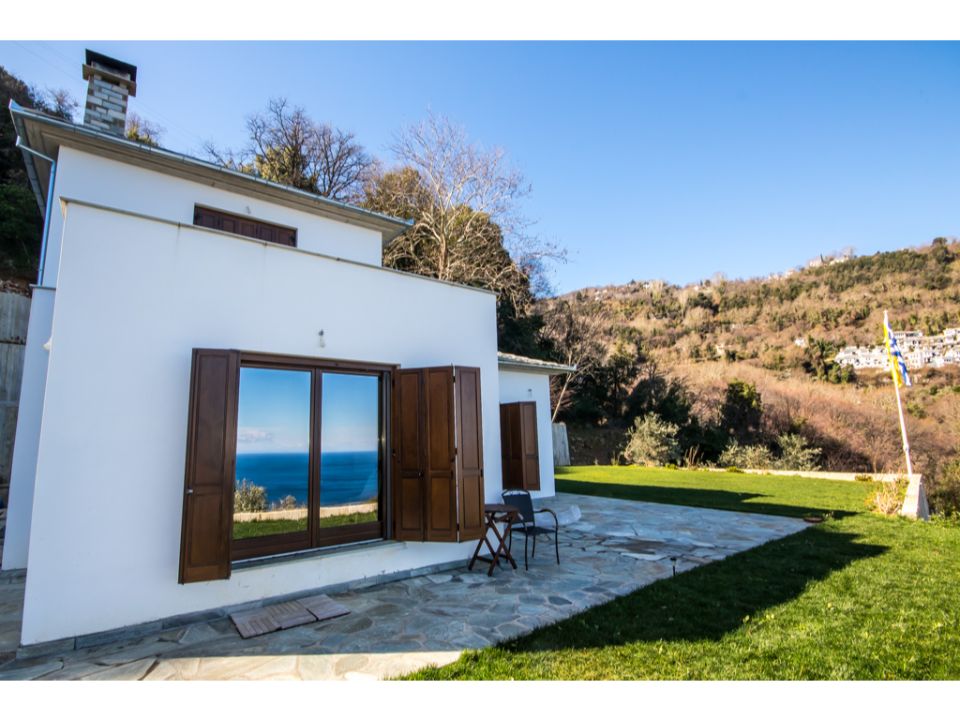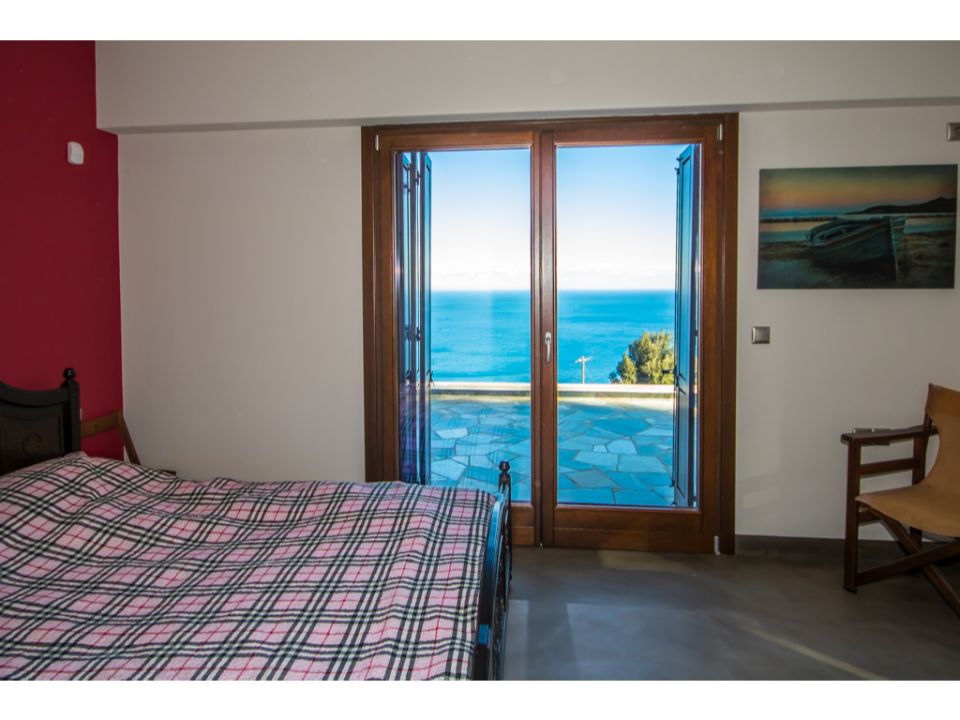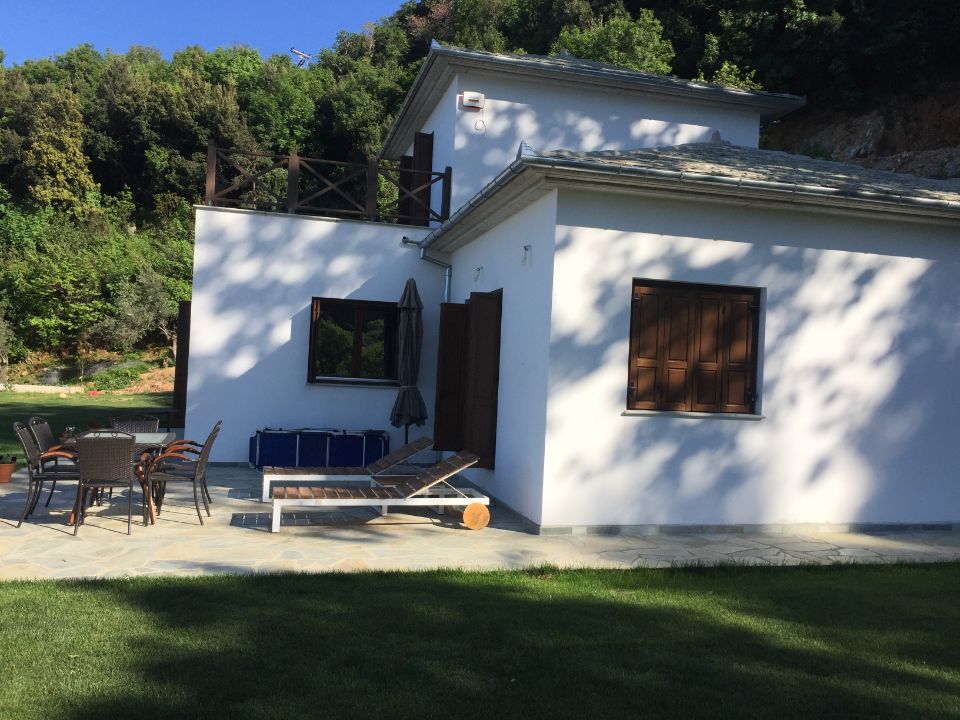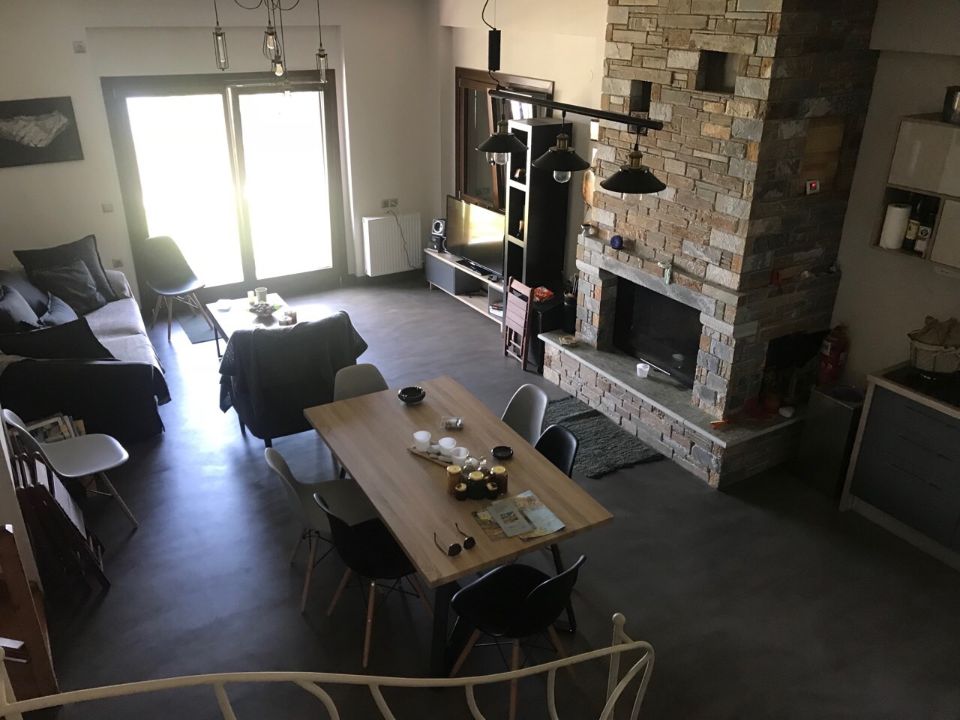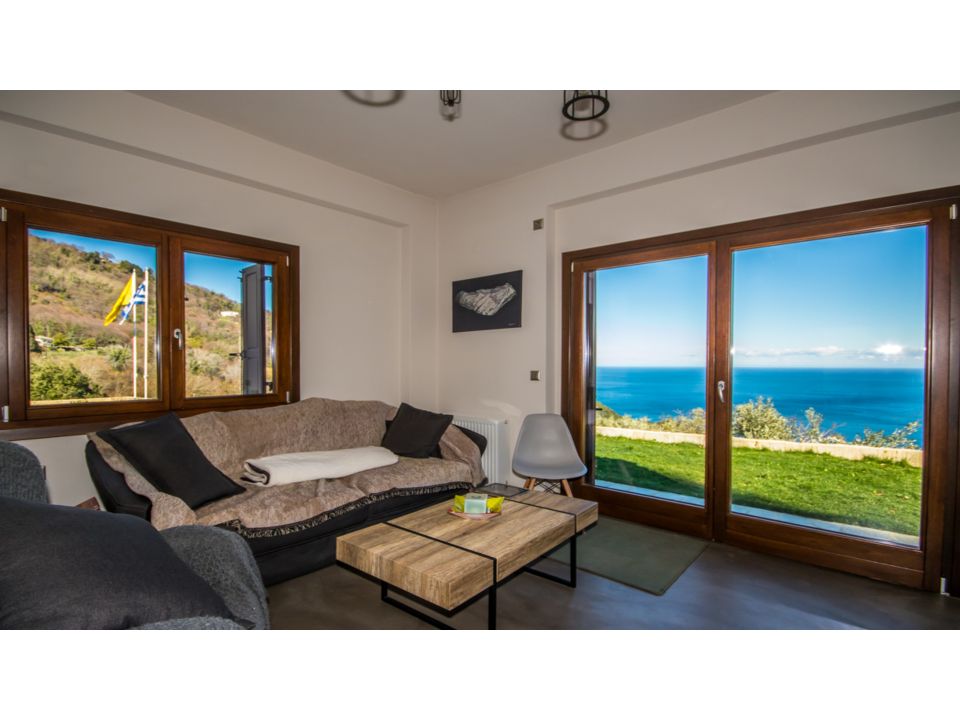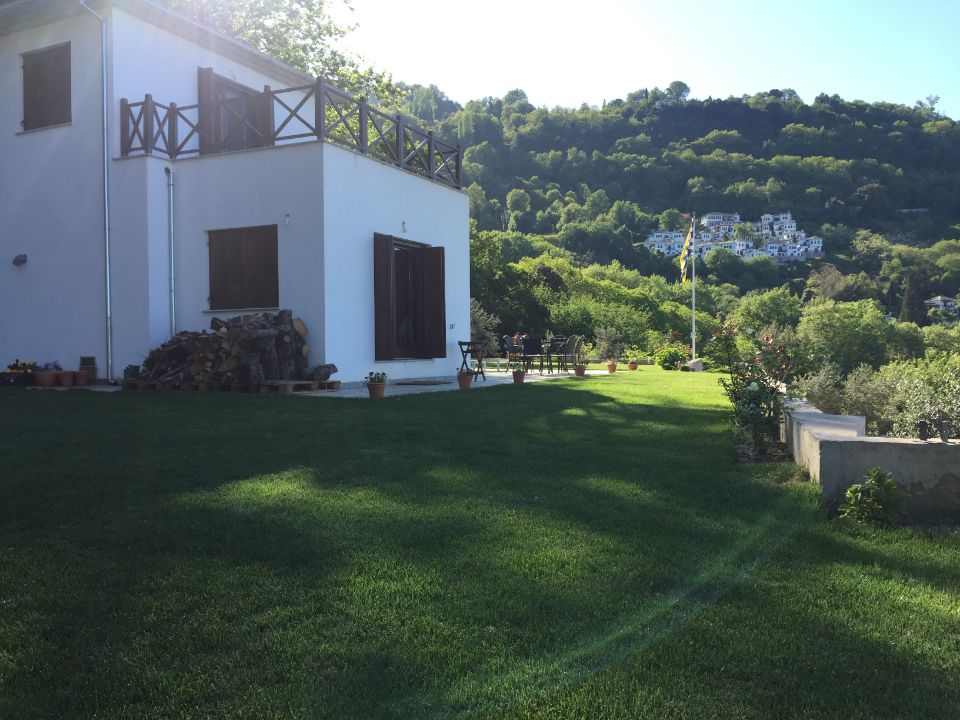 Overview
Newly built, spacious, elegant villa in Tsagarada, close to the famous beach of Milopotamos. Villa is located in a wonderful location, almost hidden in lush vegetation, just 2,5 km from the seashore. It is suitable for all seasons of the year and it can accommodate comfortably up to 8 people. The road network and private parking make access easy, while taverns, cafes and other shops ensure a seamless stay experience. The place is an ideal location for relaxation and restfulness.
About the property
The Villa enjoys panoramic sea views and is just 2.5 km from Mylopotamos Beach, one of the best beaches in Greece, and very close to a number of other beautiful beaches including Fakistra, voted as the 3rd best beach in the world! Villa features a 3-acre garden to enjoy moments of relaxation in nature and is equipped with barbecue, wood oven, dining room and sun loungers.

Villa itself is constructed as a two floors building featuring a bedroom with a double bed and a bathroom and access to a balcony with a majestic sea view on the 1st floor. On the attic, you will find two single beds. The ground floor features two bedrooms with a double bed each, a bathroom, a living room with a fireplace and comfortable sofas, a dining room and a kitchen with all comforts (fridge, electric cooker, various utensils, cutlery, etc.). There are available hotel linen, hairdryer, wi-fi and TV.

The Villa is built on a plot of 10 acres of lush vegetation and olive groves, in one of the most beautiful parts of Pelion, overlooking the sea and the mountain tops. The Villa features an organic garden, allowing our guests, depending on the season, to fully participate in gardening and harvesting of the organically grown products. In the compound, guests will find a horse with two calves, two pigs, five goats, four lambs, two dogs and two lovely cats, making it an ideal place for those that want to spend some time with animals at no extra costs.

Villa coordinates: 39°22'47.5"N 23°11'27.8"E
Amenities available
Washing machine
Fireplace
Central heating
Iron & Ironing Board
TV
Free Wifi
Hot water
Self catering kitchen
Shower outside the house
Refrigerator
Towels, bed sheets, soap, and toilet paper
Common bathroom or shower
Balcony with a view
Garden
Free parking space
Check-in time
Any time from 12.00 am to 6.00pm (You need to let the property know what time you'll be arriving in advance)
From 2.00pm to 10.00pm (You need to let the property know what time you'll be arriving in advance)
Places of interest nearby
At 2km away you can visit the village square of Agioi Taxiarches and admire the church temple build in 1746. You can also enjoy unique Pelion tastes in the local taverns. At 3km away, you can visit the village square of Agia Paraskevi and admire the famous 1,000+-year-old plane-tree landmark.

A few words about Tsagarada
Tsagarada is the most cosmopolitan village of Pelion. The village is full of life as it offers restaurants, taverns, cafes and various shops of folk and traditional art. Ideal location for those seeking tranquillity and relaxation on their holidays, with a unique combination of mountain and sea activities. The area is ideal for hiking with dozens of available well-maintained trails and other outdoor activities including canoe kayak, climbing, trekking and canyoning.