Full-day Guided Skiing Adventure in Sunnmøre Alps from Stranda
Posted on 31/10/2019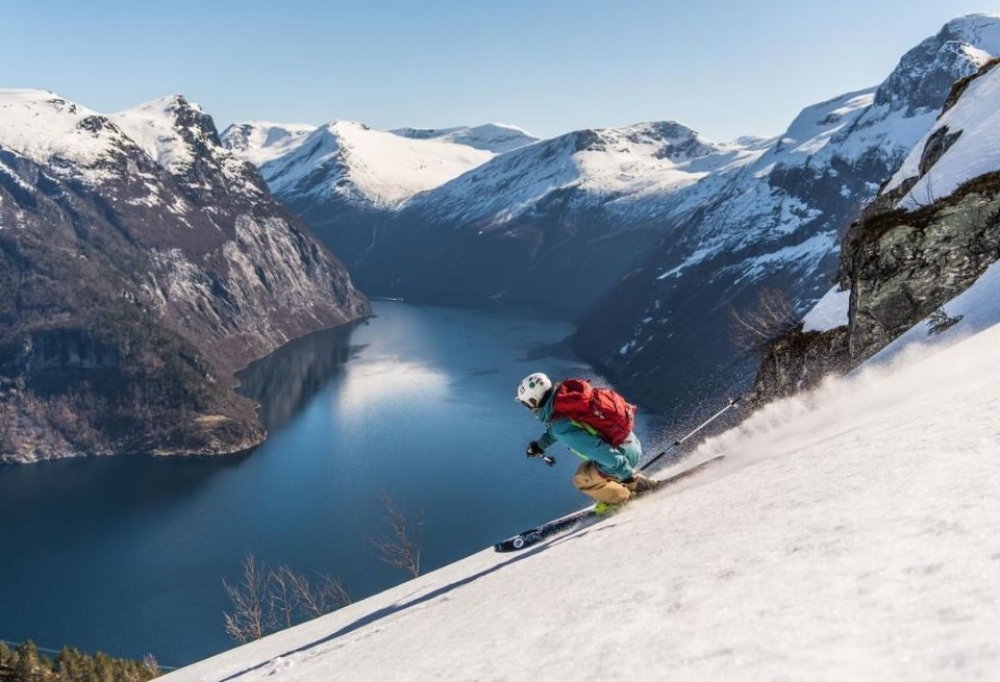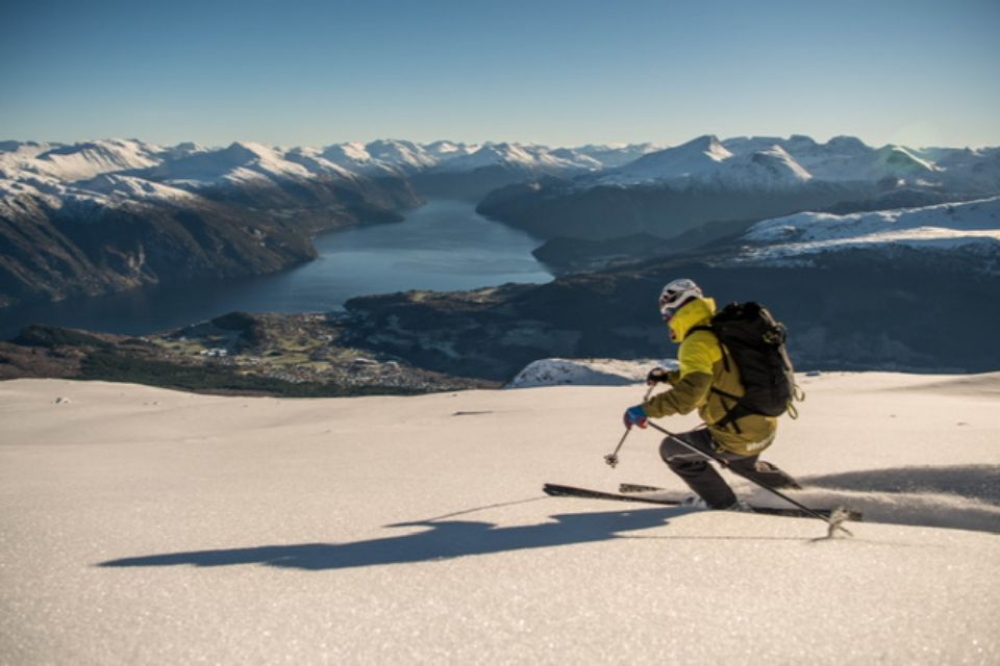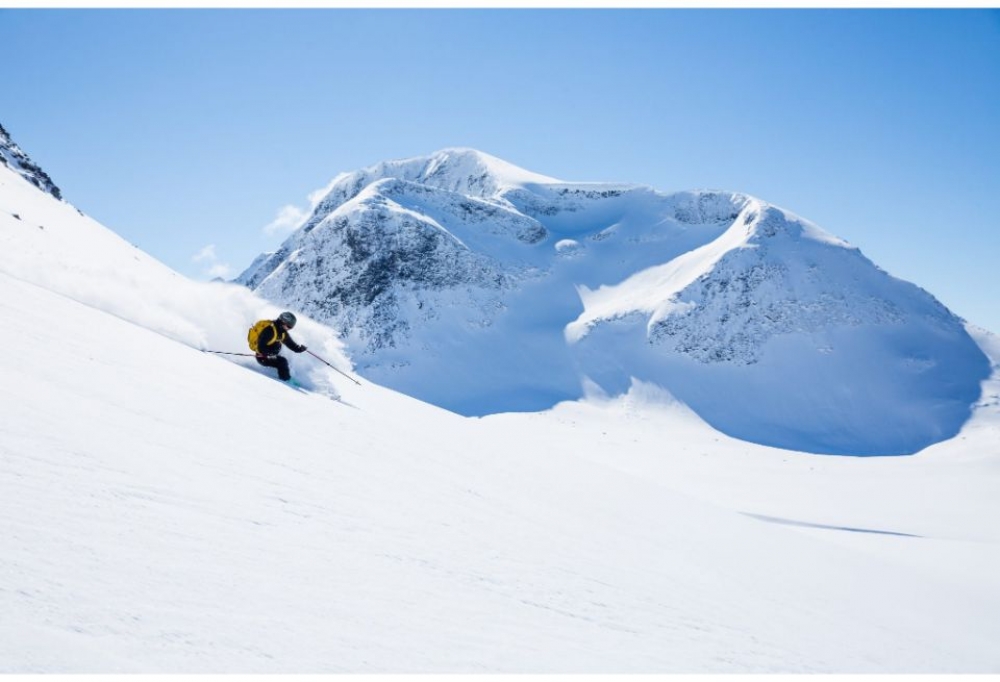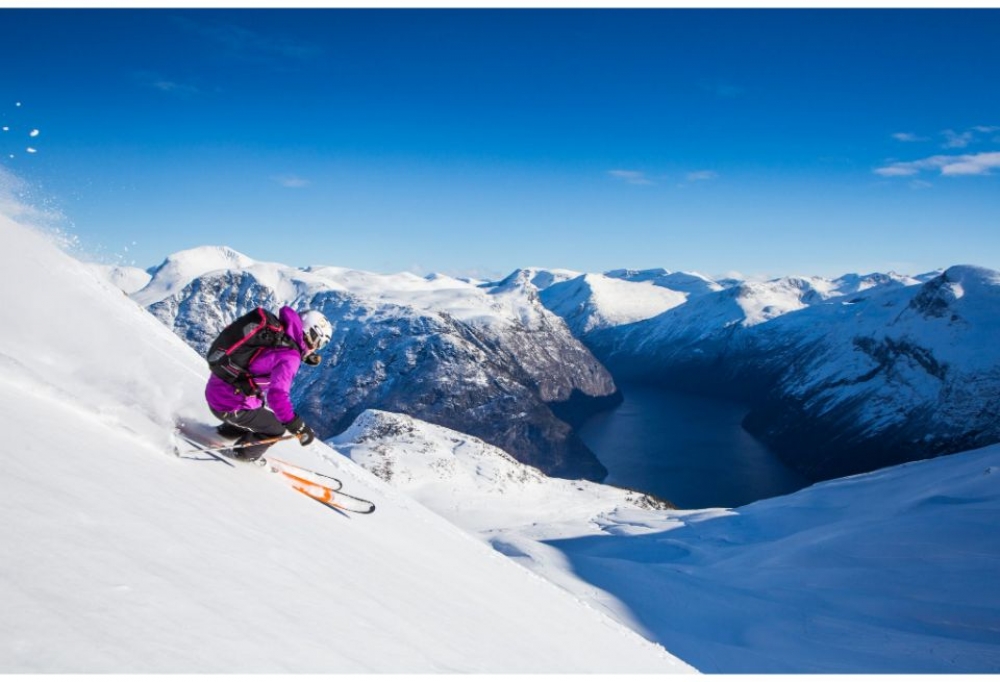 overview
Enjoy a full-day guided skiing adventure on the stunning Sunnmøre Alps and experience the thrill of sliding on fresh snow all the way from the peaks of the mountains down to the fjords. Benefit from the company of an expert guide that knows the area and can lead you to spectacular slopes.
DURATION: 8 hours
MEETING POINT: Uteguiden office, Strandvegen 4, Stranda
LANGUAGE/S: English, Norwegian
OPENING SEASONS: From 1st of December to the 31st of April
WHO CAN COME: Participants must be over 16
What is included
✔ Expert guide
✖ Accommodation
✖ transportation from and back to Alesund
✖ Food and Drinks
✖ Skiing and safety equipment (available for renting)
What to expect
In the Sunnmøre Alps, you are best placed to choose one of the several peaks around that exceeds 1,500 m. It's a unique feeling to begin the day in the valley and work your way up to the alpine peaks. The Sunnmøre Alps are famous for its alpine and rugged peaks that combine perfect views of the dramatic fjords. when the conditions are right, you can ski from the peaks all the way to the fjord!

Many first ascents in the area were made by famous British mountaineers like William Cecil Slingsby and Charles Watson Patchell in the early 1900s. They came back year after year and have left a lasting mark on the area. Patchell also set up Patchell-hut at the foot of Mt Slogen, whereas Slingsby established his own climbing route (Slingsby-route) up from Villa Norangdal to the top of Mt Kvitegga.

Today, the same scenery and mountains that drew Patchell and Slingsby have seduced international advertisers and ski movie makers. Over the last few years, Volvo cars, Peak Performance, Universal Pictures, Field Productions, Solomon Freeski tv and Warren Miller Entertainment come to experience the magic of the Sunnmøre Alps.
Not included/Bring with you
Oscar Almgren owner of Uteguiden and guide has put down a list of what he likes to bring in his ski touring backpack for the winter.

◾ Warm jacket
I prefer a Primaloft jacket just because of the changing weather because Primaloft stands water better than down.
◾ Extra gloves
I always bring at least 1 extra pair of gloves, the temperature always shifts on a ski tour and it´s easy to lose a glove on the mountain which will give you big consequences.
◾ Extra hat
A warm hat for the downhill is always good to have
◾ Neck gaiter
Great to cover the neck, use just as a cool looking headwear – looking good is everything huh?
◾ Googles
If you get a proper snowstorm out on the mountain this is the only thing that will save your eyes
◾ Bivybag
Suddenly a lunchbreak in snowstorm got cosy – if you haven´t tried it, do it!
◾ First aid kit
What to put in here is a bit up to yourself and your askings, where you´re going, if it´s a day trip etc.
◾ Multitool
I always bring a multitool and some extra stuff to fix a broken skiboot and other stuff out on the mountain
◾ Map & compass
But remember that you need to know how to use them!
◾ GPS
This is a perfect assistant if the bad weather hit you and you need to get back down.
◾ Satellite phone
Some people would say it´s a bit of an overkill but around here a lot of the locations are without cellphone reception.
Cutoff time before activity
Additional Info
Equipment rental
You can rent all ski touring equipment, avalanche backpacks, ice-axes, crampons and much more. After you book the activity contact the provider and make reservations for all the equipment you will need at a discount price.

Cancellation policy
A. Cancel up to 15 days in advance for an 80% refund
B. Cancel up to 7 days in advance for a 50% refund
C. If you cancel within 7 days before the activity you are entitled to no refund

Other listings from Uteguiden