NYC Bike Tour: Highlights of Brooklyn Bridge Tour
Posted on 2020-12-17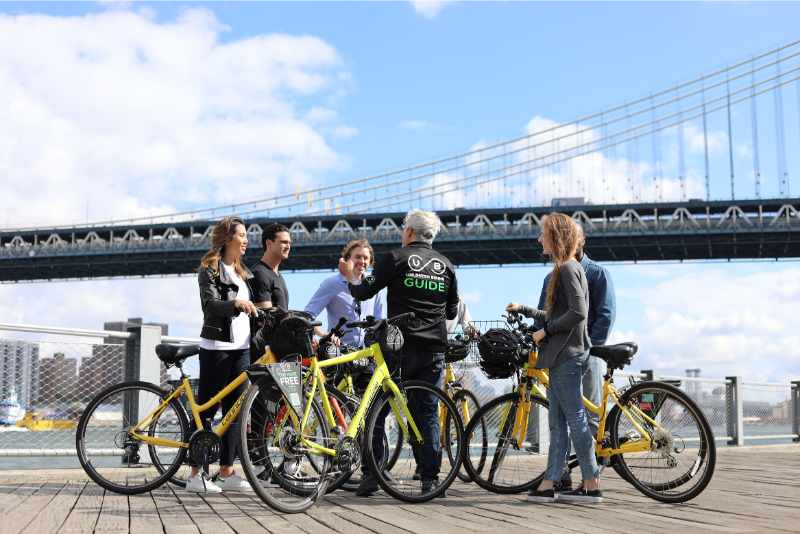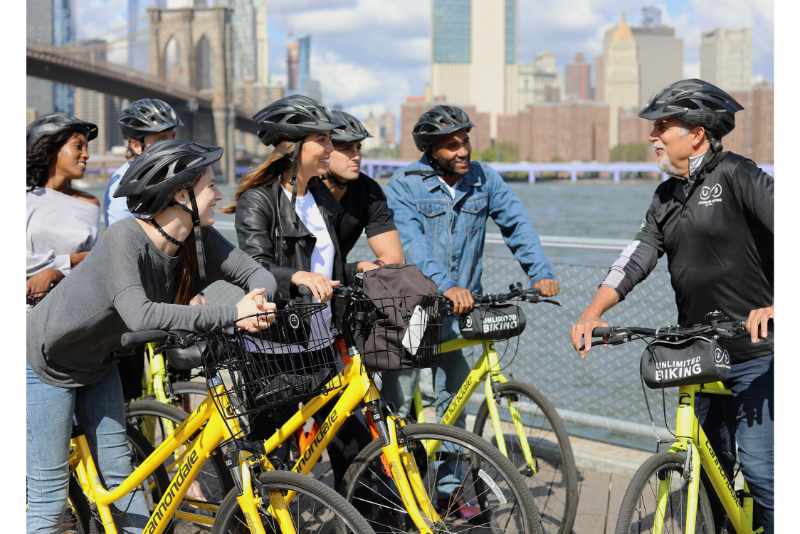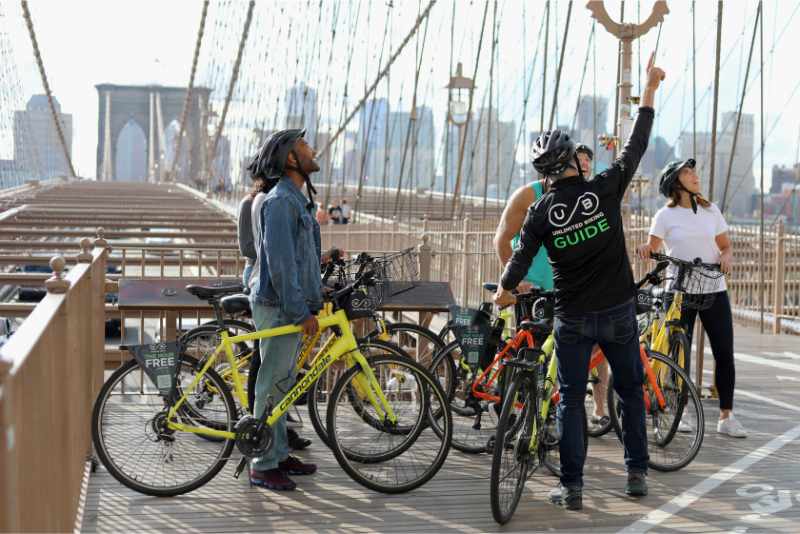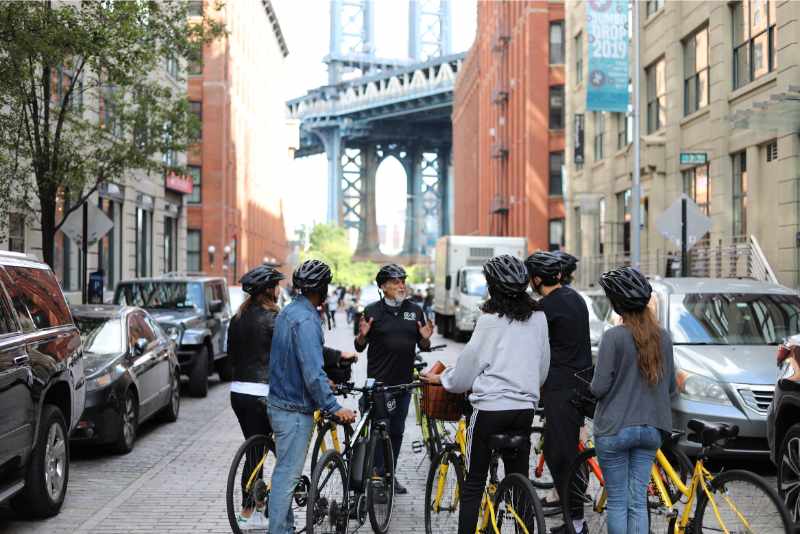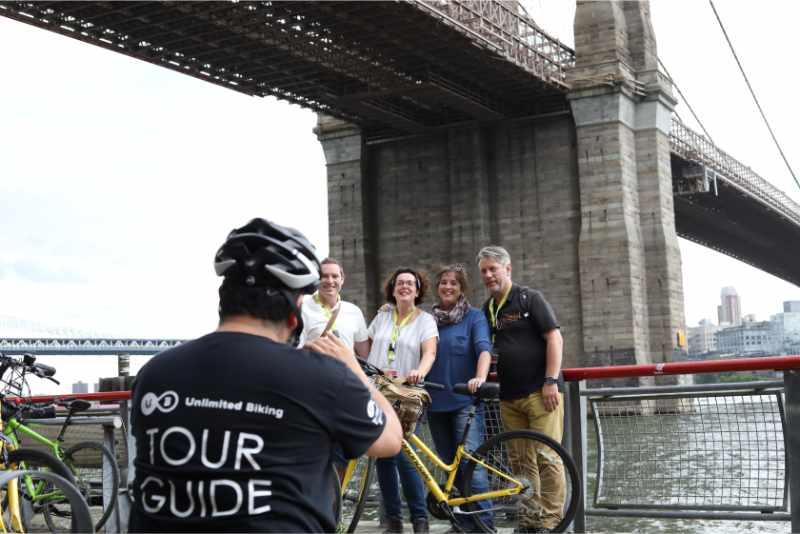 Additional activities/services offered
Overview
Take a leisurely 2-hour guided Brooklyn bridge bike tour and enjoy a fun NYC Bike Tour. Grab the opportunity to explore lower Manhattan, the Financial District, the Brooklyn Bridge, and the Brooklyn Waterfront. Have an exciting NYC Bike Tour with your friends or family and learn all about the amazing history and development of a few of the most iconic places this wondrous city has to offer!
◾ Enjoy an NYC biking tour into the City Hall district to see the monolithic city from above
◾ Cruise along the Brooklyn Bridge, stopping at the tower for some great photos
◾ Spot the Statue of Liberty, Ellis Island, Staten Island, and the port of Brooklyn
◾ Bike by the Financial District and the historic houses of Brooklyn Heights
◾ Return to Manhattan over the Brooklyn Bridge and along the South Street Seaport
About this experience
DURATION: 2 hours
STARTING TIME: April to October 9.00 am & 4.00 pm, November to March 9.00 am
MEETING POINT: 38 Park Row, between Beekman and Park Row, across from City Hall Park
LANGUAGE: English
OPEN SEASON: All year round
WHO CAN COME: NYC Bike Tours are suitable for anyone able to ride a bicycle
What's included, what's not
✔ Biking NYC tour with a licensed guide
✔ Bike Rental
✔ Helmet, basket & bicycle chain
✔ Full-color illustrated Map
✖ Food and drinks
Description - What to expect
Take an NYC biking tour and see some of the City's most famous sights while working up a sweat on this exciting Brooklyn Bridge bike tour. Start the day with an uphill cycle to the City Hall district of Manhattan, and continue across the beautiful Brooklyn Bridge, climbing steadily uphill for approximately 15 minutes.

Stop for a rest at the Brooklyn-side tower of the bridge for some spectacular photos of the Manhattan skyline. From 50 meters high, you'll be treated to unparallel panoramas of NYC, so don't forget to bring your camera! After you've spotted the Statue of Liberty, Ellis Island, Staten Island, as well as port of Brooklyn, continue your bike tour descending into Brooklyn and riding past the historic houses of Brooklyn Heights. As you return over the bridge, passing the South Street Seaport, stop to take some more photos, taking advantage of the fantastic views in all directions from the top of the Brooklyn Bridge.
Cutoff time before activity
Prepare for the experience - Things to know before you go
◾ Please arrive at the meeting point 15 minutes before the activity starts
◾ All guests must be able to ride their own bicycles
◾ No guest under the age of 18 will be given a bike without an adult over the age of 18 present
◾ No double trailers, Tag-A-long bikes, or tandems are permitted on this tour
◾ No rider may exceed 300 lb
◾ Please bring one government-issued photo ID to be retained as a deposit for all rentals and a credit card to be kept on file for the security of bikes
◾ Dress for the weather and don't forget your camera!
COVID-19 - Update information
◾ All staff and guests entering the store will be required to wear a face mask or face covering
◾ All staff will be wearing gloves when handling equipment
◾ All bikes and equipment are sprayed down before and after each use
◾ There is a limit of guests allowed into each location at one time, dependent on the space

Other listings from Unlimited Biking