Mykonos Boat Charter: Full-day Private Boat Charter to Delos & Renia Islands
Mykonos Boat Charter: Full-day Private Boat Charter to Delos & Renia Islands
Sailing and boat trips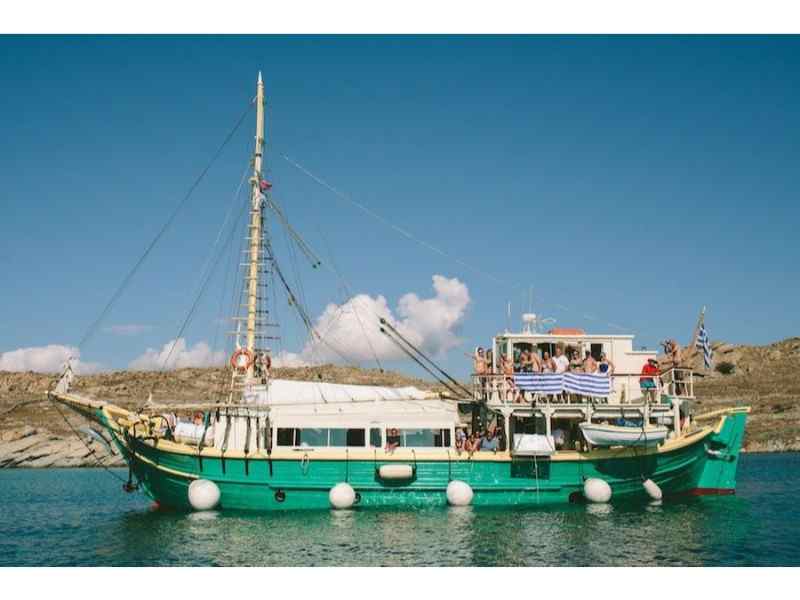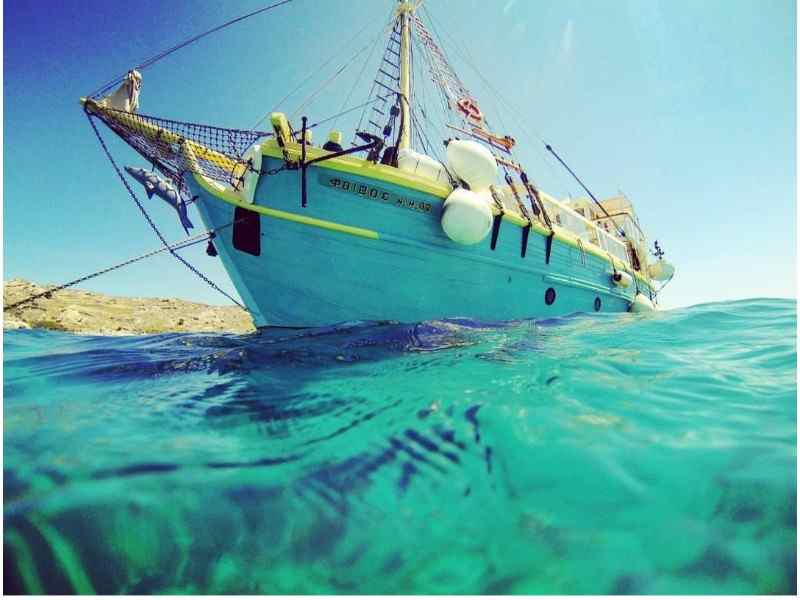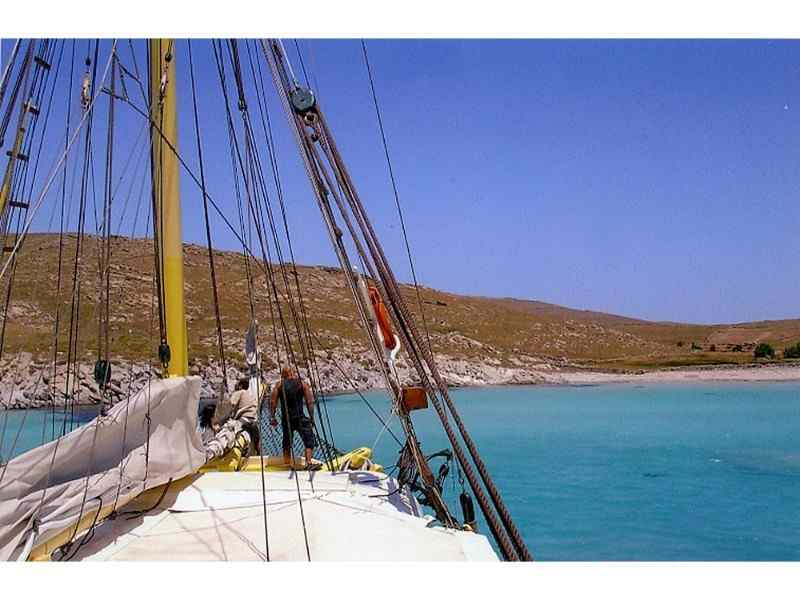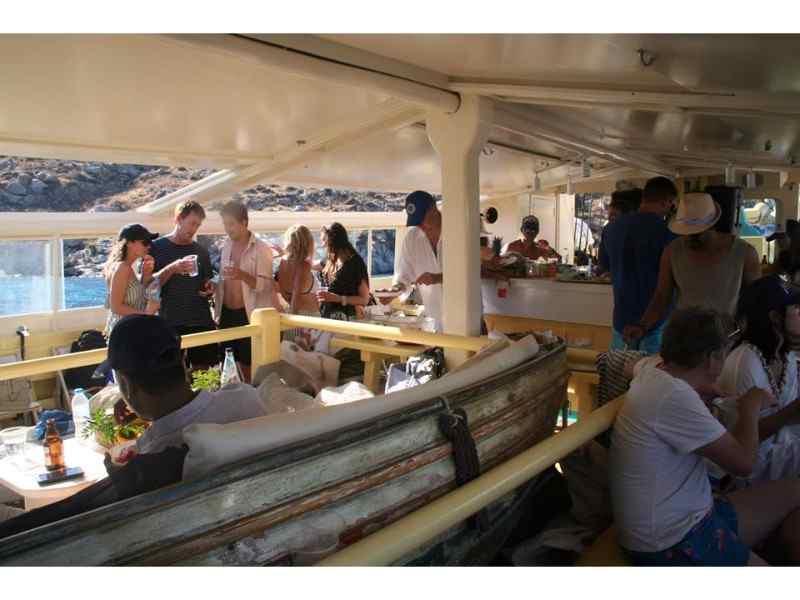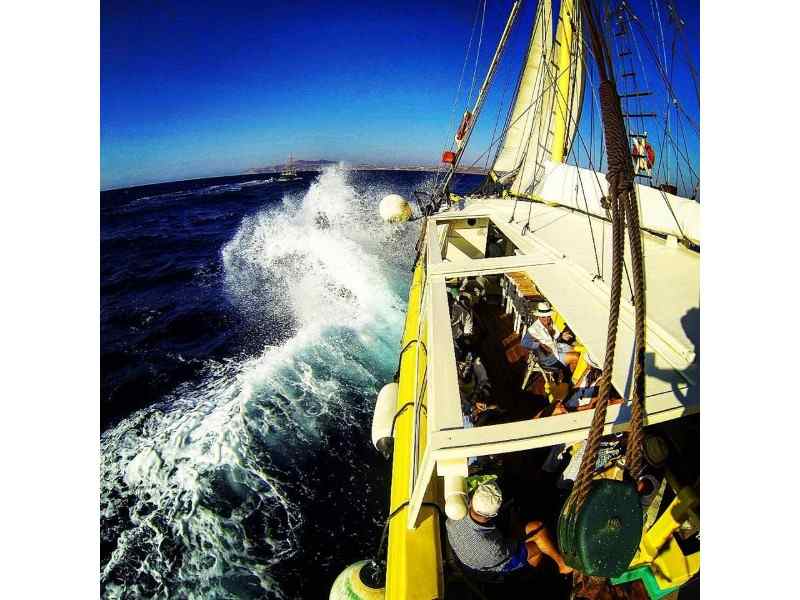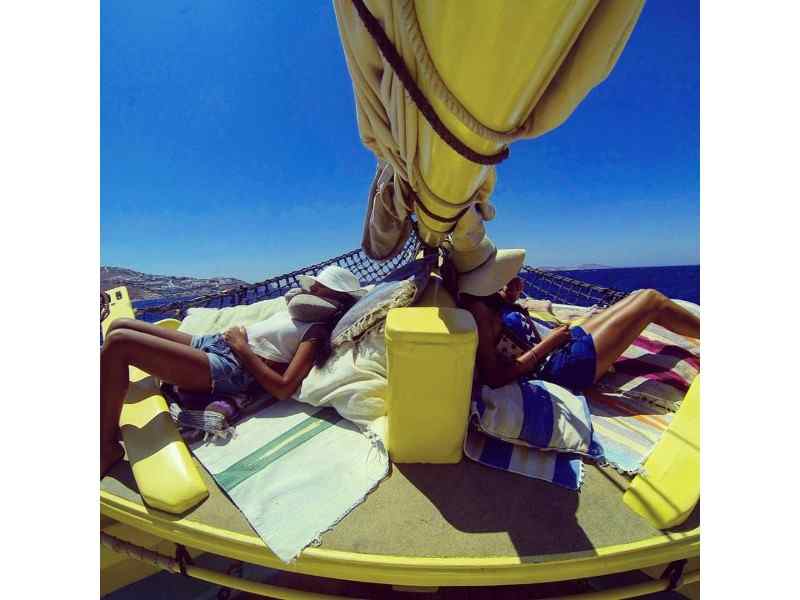 About this experience
✔ Health & safety measures apply
✔ Private cruise
✔ No booking fees
DURATION: 6 hours
DEPARTURE: 10.30 am
MEETING POINT: At Tourlos, New Port of Mykonos
LANGUAGES: English, Greek
OPEN SEASON: April to October
WHO CAN COME: Mykonos boat charter is private for up to 20 guests. Only your group will participate
Overview
Sail in style in this private full-day sailing cruise to Delos and Rhenia islands from Mykonos. Explore secluded beaches and swim in crystalline waters. Visit the archaeological site of Delos and enjoy a private sailing cruise in the beautiful Aegean.
◾ Sail in style with the beautiful Phoebus boat
◾ Explore the archaeological site of Delos
◾ Swim and snorkel in the crystalline waters of Rhenia island
◾ Enjoy the fun and privacy with music and drinks
About this experience
✔ Health & safety measures apply

✔ Private cruise

✔ No booking fees



DURATION: 6 hours

DEPARTURE: 10.30 am

MEETING POINT: At Tourlos, New Port of Mykonos

LANGUAGES: English, Greek

OPEN SEASON: April to October

WHO CAN COME: Mykonos boat charter is private for up to 20 guests. Only your group will participate
Description - What to expect
Choose the luxury of Phoebus boat and sail in style on this fully reconstructed traditional Gulet into a luxury yacht. Cruise to magical Rhenia with the breathtaking beaches and the crystalline waters to experience sensational dives and snorkel in turquoise waters. Visit secluded and pristine beaches and experience the mythical Aegean sea at its best.



Combine pleasure with visiting Delos to admire the remains of once-thriving Cycladic civilization. Wedding parties or any other special event can be organized on board with drinks, cocktails, and BBQ. The supplier can also organize a Live Band upon request. Stereo Music is also available onboard.



◾ Mykonos boat charter Itinerary

Departure from Mykonos at 11.00 am

Arrival to Delos at 12:00 am

Departure from Delos at 13:00 pm

Anchoring at Rhenia up to 16.00

Return to Mykonos at approximately 17:00 pm
About the boat
Phoebus is a traditional Gulet built in 1948 reconstructed in 1998 into a luxury yacht. The traditional design of the boat is combined with modern elements creating a unique hull with sophisticated facilities. The yacht is also equipped with a dining lounge on the upper deck and a lounge on the lower deck and it is fully air-conditioned. It is loaded with two engines, a Badewein x 215 BHP & 1 Leyland x 180 HP.
What's included, what's not
✔ 3-4 crew members
✔ Marina Fees
✔ Fuel
✔ All taxes
✖ Food and drinks offered on board the boat
✖ Delos archaeological site entrance fee
✖ Delos tour guide
Prepare for the experience
The price displayed is for a private cruise of up to 20 guests. Only your group will participate. There is an extra charge of €100 for every additional guest and an additional charge of 700 € for every extra hour of sailing

Health and safety
✔ Provider complies with local legislation and applicable health recommendations with regard to Covid-19 prevention measures
Description - What to expect
Choose the luxury of Phoebus boat and sail in style on this fully reconstructed traditional Gulet into a luxury yacht. Cruise to magical Rhenia with the breathtaking beaches and the crystalline waters to experience sensational dives and snorkel in turquoise waters. Visit secluded and pristine beaches and experience the mythical Aegean sea at its best.

Combine pleasure with visiting Delos to admire the remains of once-thriving Cycladic civilization. Wedding parties or any other special event can be organized on board with drinks, cocktails, and BBQ. The supplier can also organize a Live Band upon request. Stereo Music is also available onboard.

◾ Mykonos boat charter Itinerary
Departure from Mykonos at 11.00 am
Arrival to Delos at 12:00 am
Departure from Delos at 13:00 pm
Anchoring at Rhenia up to 16.00
Return to Mykonos at approximately 17:00 pm