Japanese Sword Experience with Tea Ceremony, Japanese Calligraphy and Kimono Fitting Options
Posted on 08/11/2020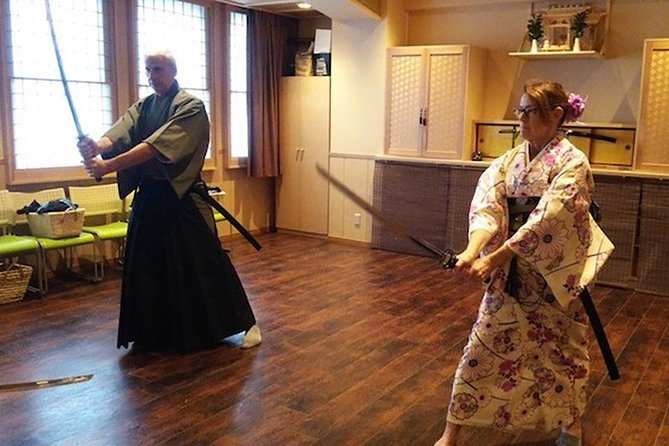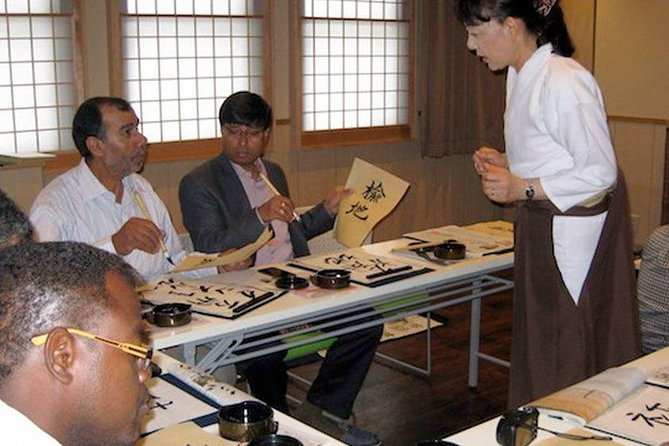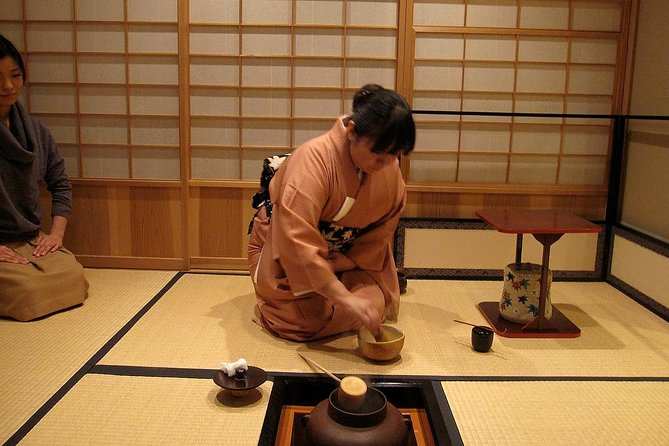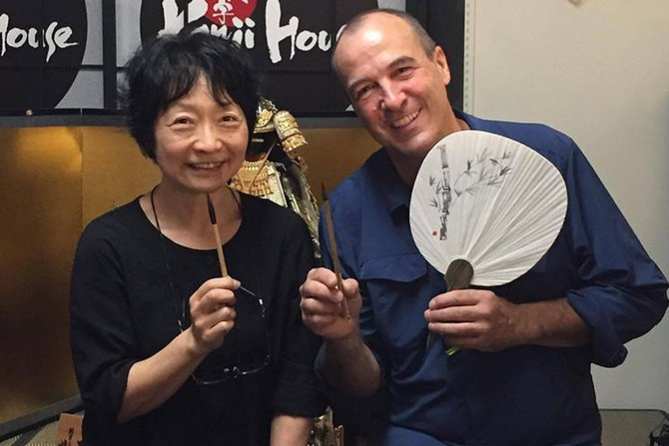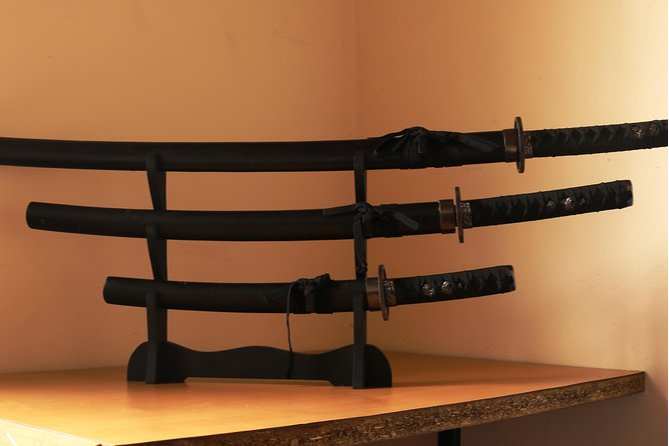 Additional activities/services offered
overview
Watch a breathtaking demonstration by your instructor, a skilled professional, at a school devoted to traditional Japanese arts and culture, and then like an authentic samurai try handling the sword, a real Katana, yourself. Feel like a real Japanese and put on a kimono, join a tea ceremony, and try your hand at shodo calligraphy on optional upgrades of your tour.
◾ Enjoy an exciting Japanese sword lesson and experience the famous samurai culture
◾ Try your skills on calligraphy with an upgrade of your tour and learn the secrets of this ancient art
◾ Experience an optional Japanese tea ceremony and learn all about the symbolism and its strict rules
◾ Feel like a real Japanese and put on a kimono helped by experienced dressers
Good to know before you go
DURATION: 3 hours (All 4 experiences)
STARTING TIME: 1.00 pm
MEETING POINT: Hisui Tokyo, 4-chōme-3-13 Ginza, Chūō-Ku, 104-0061 Tokyo
LANGUAGES: English, Japanese
MOBILE TICKET: Use your phone or print your ticket
OPENING SEASONS: All year round, daily
CUT OFF TIME: 2 days
WHO CAN COME: Japanese Sword Experience is suitable for anyone above the age of 15
Description - What to expect
Japanese Sword Experience

The professional instructor will demonstrate for you the art of shizan (trial cutting). You will be able to learn the basics of the samurai movements using a real katana sword. During the demonstration use the katana sword to cut Tatami mats. For guests who wish to feel like authentic samurai, they will have the opportunity to do so under the watchful eye of the experienced instructor.

Sado Experience

The Japanese tea ceremony is the way of preparing and drinking green tea in a traditional tearoom on a tatami floor. The main purpose of this tradition is to give respect and hospitality to the guests. In the past, the tea ceremony played a significant role in the samurai warriors' culture and it was strictly observed by both the host and the guests. Sit down for your Sado experience and learn how to properly enjoy the sweets and bitter matcha green tea of this elaborate custom.

Japanese Calligraphy

Japanese calligraphy is the art of writing by hand to create letters or symbols using brushes and ink. Japanese calligraphy originates from Chinese writing and symbols that date back 2000 years ago. During that time Japan did not have any written form of language so they used the Chinese characters adapting them to the Japanese character.

During your class learn the correct body posture, and how to hold the brush. Take time to practice your skills by studying different brush strokes. You will also have the chance to write your own name in Japanese characters as well.

Kimono Experience Option

Immerse yourself even more in Japanese culture by joining in a kimono dressing. Experienced dressers will help you through the intricate process of donning the kimono's many layers and tying the obi belt. Men can try on haori-hakama, which features wide, trouser-like bottoms and a light jacket on top.

What is included
✔ Authentic Japanese sword experience
✔ Tea Ceremony experience (optional)
✔ Japanese Calligraphy class (optional)
✔ Kimono Fitting session (optional)
✔ All necessary equipment
✔ All taxes, fees, and handling charges
✖ Food and beverage
✖ Hotel pickup and drop-off
Experience cancellation policy
We will charge a cancellation fee of 100% if booking is cancelled 23 hour or less before the event
We will charge a cancellation fee of 50% if booking is cancelled 2 days or less before the event
We will charge a cancellation fee of 20% if booking is cancelled 13 days or less before the event
Important Info
All passenger heights must be advised at the time of booking if Kimono option is chosen
COVID-19 - Update information
Face masks required for travelers in public areas

Other listings from Beauty of Japan