Istanbul Tour: Blue Mosque and Hagia Sophia half-day Tour with Grand Bazaar
Posted on 16/02/2021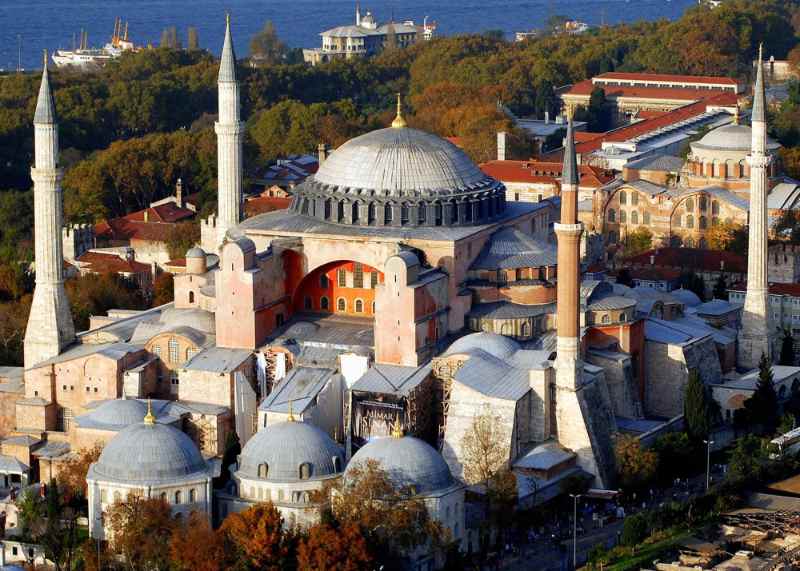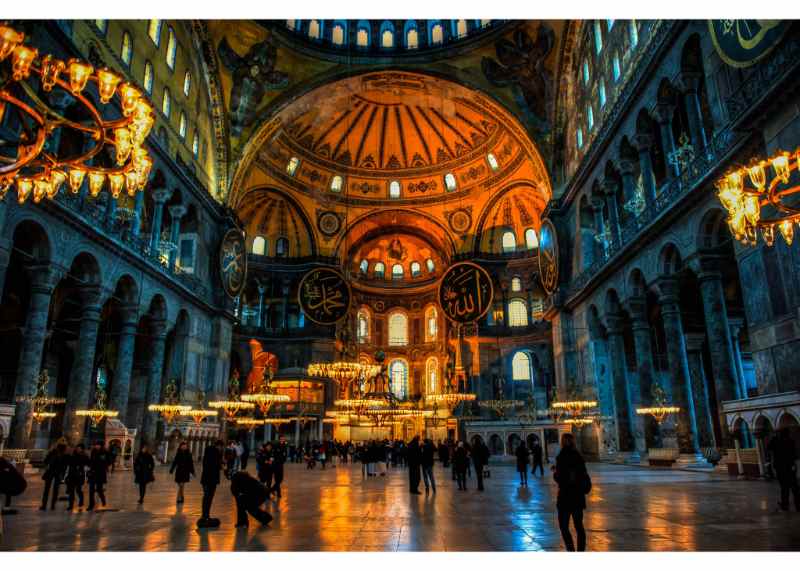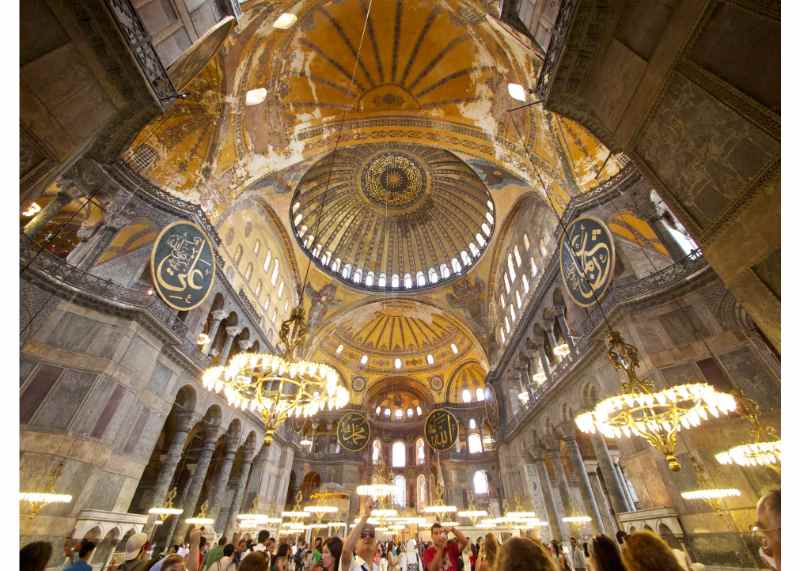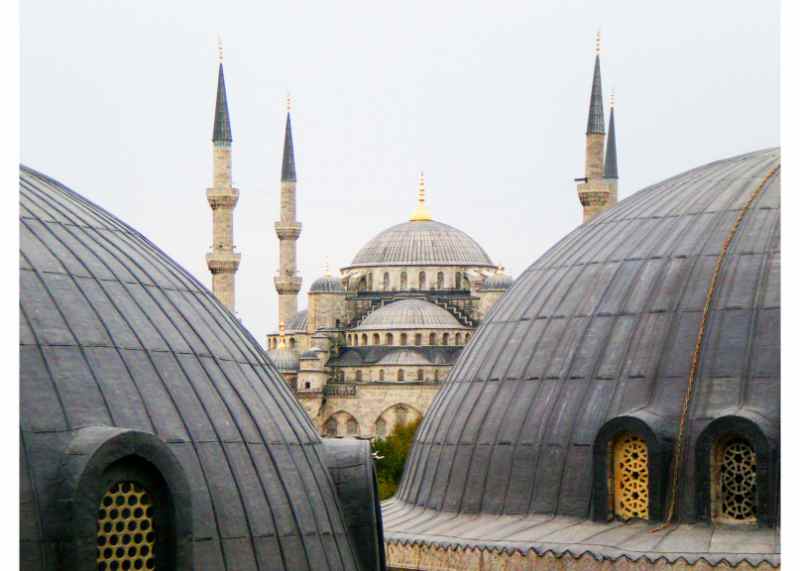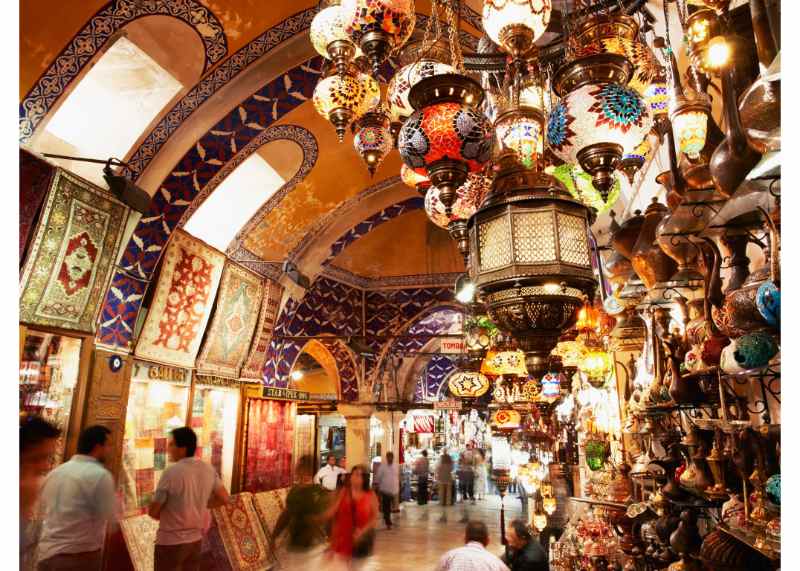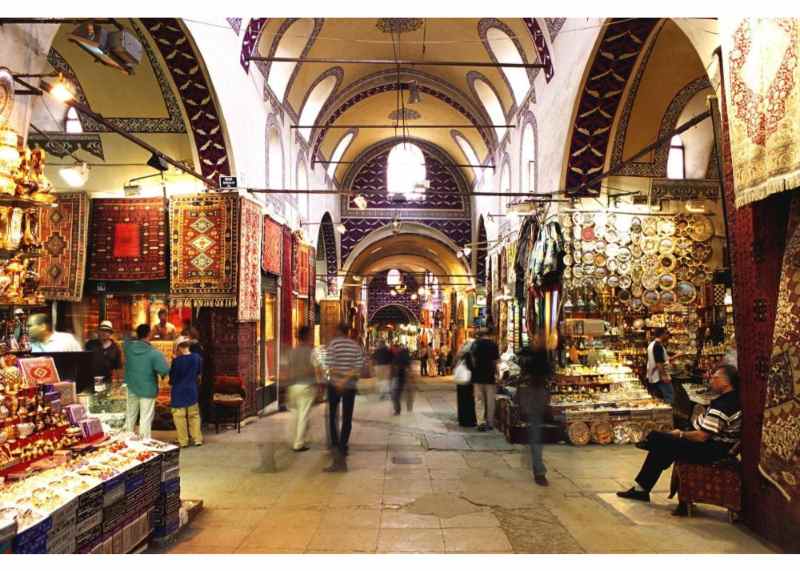 Overview
Enjoy a Half-Day guided tour of Blue Mosque and Hagia Sophia and explore the two most important architectural masterpieces of Istanbul. End your tour with a visit to the Grand Bazaar, one of the largest covered markets in the world.
◾ Visit treasures of Istanbul such as Hagia Sophia and the Blue Mosque
◾ Learn the history of the Byzantines the Ottomans, and modern Turks from your expert local guide
◾ Experience shopping in the Grand Bazaar, the center of shopping for centuries
◾ Walk along the historical hippodrome and see the German Fountain and Obelisk
About this experience
DURATION: 4 hours
STARTING TIME: 8.30 am
MEETING POINT: Pickup & Drop-Off provided from centrally located Istanbul Hotels (Sultanahmet, Besiktas, Taksim, Sisli, etc)
LANGUAGES: English
MOBILE TICKET: Use your phone or print your ticket
OPENING SEASONS: All year round
CUT OFF TIME: 24 hours
WHO CAN COME: Blue Mosque and Hagia Sophia tour is suitable for any age group. A distance of about 1 km will be covered during this tour
Description - What to expect
Start your Blue Mosque and Hagia Sophia half-day tour with a pick-up from your centrally located hotel and head to Hagia Sophia to explore this magnificent architectural gem. Hagia Sophia was the largest building on earth excluding the Egyptian Pyramids or the Great Wall of China. Hagia Sophia was built by the Emperor Justinian in 537 AD and was the religious center of the city during the Byzantine period. It was used as a church for 916 years and as a mosque for 481 years. In 1934, by the order of Mustafa Kemal Ataturk, it was converted into a museum and has since been open to visitors.

Continue your Istanbul tour with a visit to Hippodrome, built by the Roman Emperor Septimus Severus in 203 AD. During the Roman period, the Hippodrome was the civil center for the citizens, and at one time could hold 100,000 spectators. Located in the heart of Sultanahmet surrounded by Blue mosque, Hagia Sophia, and Topkapi Palace, today it is home to The Egyptian Obelisk (Dikilitaş), The Serpentine Column (Burma sütun), The Constantine Column, and the German Fountain.

Next, visit the famous Blue Mosque, built by the Ottoman Sultan Ahmet I in the year 1616, located opposite the Hagia Sophia. Blue mosque today is one of the most famous landmarks of the old city with its famous six minarets and its magnificent dome. Although it is officially named Sultanahmet Mosque, the (nıck) name Blue Mosque was given to it by the visitors because of the amazing blue tiles decorating the interior walls.

To end your tour visit the amazing Grand Bazaar, one of the largest covered markets in the world with more than 60 streets and 5000 shops, with an authentic oriental atmosphere and all kinds of gifts, including leather clothing, rugs, antiques, jewelry, hand-woven fabrics, and much more.
What is included
✔ Admission fees to attractions
✔ English Speaking Guide
✔ All sightseeing mentioned in the itinerary
✔ Transfer service from/to Istanbul Hotels (centrally located)
✔ Land transportation by air-conditioned non-smoking vehicle
Departure and Return time
Departure Time: 08:30 am
Return: 13:00
Prepare for the experience - Important information
Blue Mosque is closed on Fridays so your visit, in this case, will be restricted to the garden outside

Other listings from Tour Altinkum