San Francisco Bike Tour: Golden Gate Bridge Cycling Experience
Posted on 2020-12-19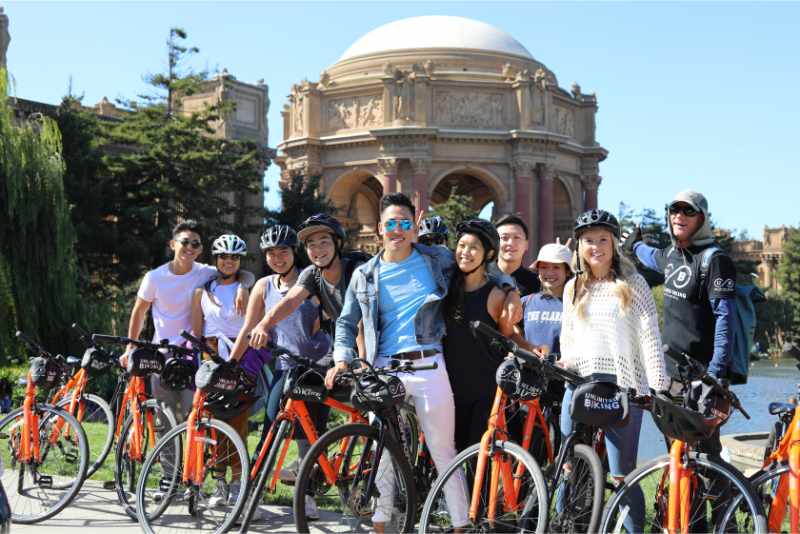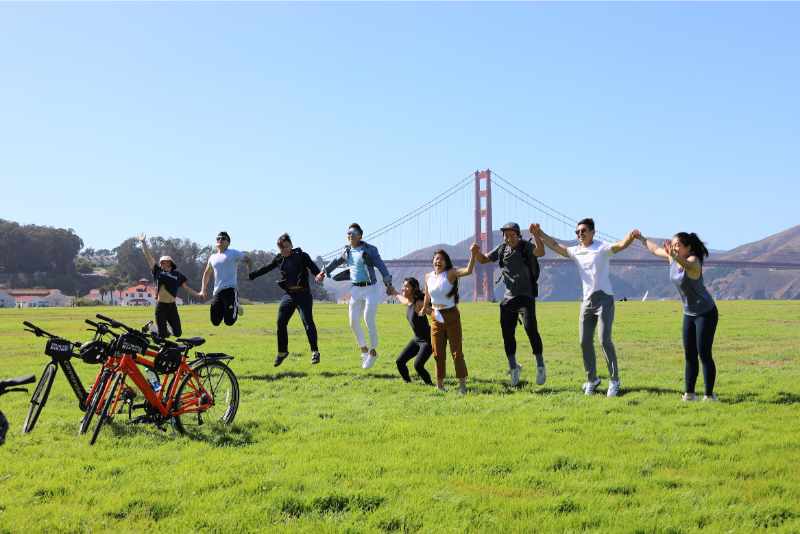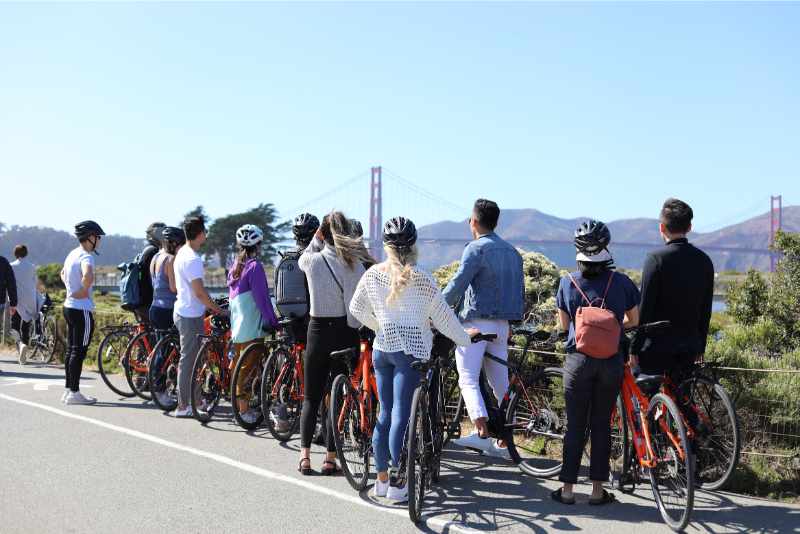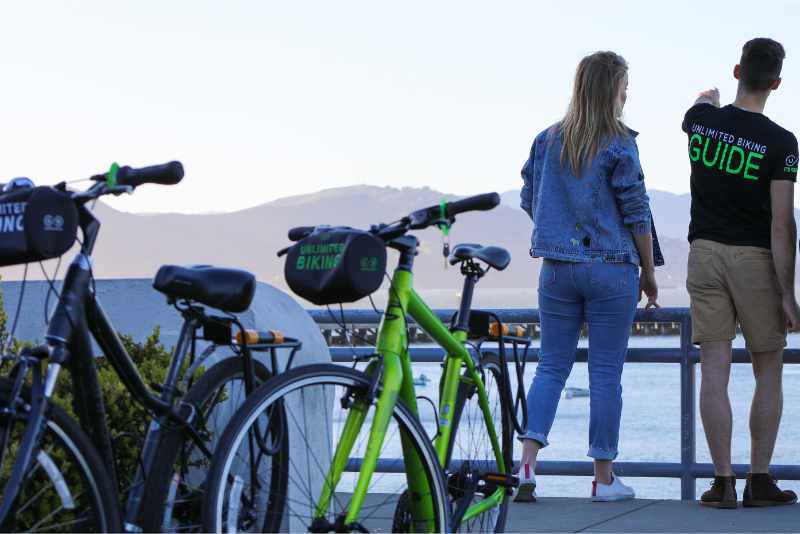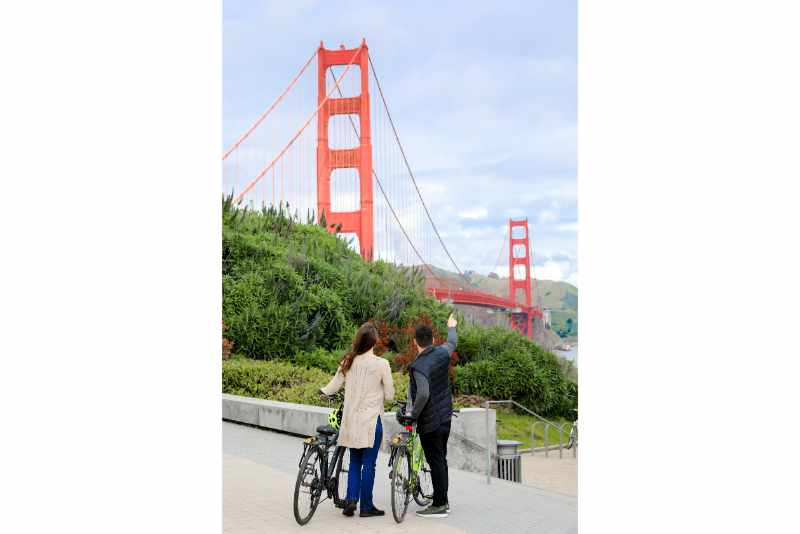 Overview
Take a 3-hour San Francisco bike tour and explore this fantastic city with the help of an experienced guide. Cycling Golden Gate Bridge is the best way to enjoy the best panoramic views with multiple photo opportunities all along the way.
◾ Start your San Francisco bike tour from Ghirardelli Square to the start of the National Bike Path along the waterfront and head towards the bridge
◾ Bike along historic Fort Mason and over to scenic Crissy Fields and enjoy breathtaking views on this former U.S Army airfield
◾ On this San Francisco bike tour cycle over the 1.7 miles of the Golden Gate Bridge, stopping along the way for all the must-get photos and amazing views
◾ Bike down the coast, into the sunny town of Sausalito
◾ Guests can either stay and explore Sausalito, or take the ferry back to Fisherman's Wharf
About this experience
DURATION: 3 hours
STARTING TIME: 10 am
MEETING POINT: 757 Beach Street San Francisco CA 94109
LANGUAGE: English
OPEN SEASON: All year round
WHO CAN COME: Golden Gate Bridge Cycling Experience is suitable for anyone
What's included, what's not
✔ Licensed Tour Guide
✔ Guided Bike Ride over the Golden Gate Bridge
✔ Cannondale Bike Rental (eBike Upgrades Available!)
✔ Helmet, Basket/Bike Bag, and Map of San Francisco
✖ Food and drinks
Description - What to expect
San Francisco is famous for its scenic beauty and cultural attractions, with iconic landmarks like the Golden Gate Bridge. A "must-do" while visiting the foggy city is cycling the bridge into sunny Sausalito and taking the ferry back to Fisherman's Wharf.

San Francisco Bike Tour - Golden Gate Bridge Cycling Experience takes about 3 hours, including various stops near famous attractions while our guides provide in-depth narration and stop for photo opportunities at well-known sights and hidden gems throughout the tour.

San Francisco Bike Tour begins at our Ghirardelli Square location right at Fisherman's Wharf and takes you all along Fort Mason, Crissy Fields, the Presidio, through the Golden Gate Bridge, and into Sausalito. This beautiful ride gives you stunning views of the bridge – and gives you an unique perspective riding through the Golden City.
Cutoff time before activity
Prepare for the experience - Things to know before you go
◾ Please arrive at the meeting point 15 minutes before the activity starts
◾ All guests must be able to ride their own bicycles. Attachments such as double trailers and
tagalong bikes are not permitted for the safety of the group
◾ No guest under the age of 18 will be given a bike without an adult over the age of 18 present
◾ Please bring one government-issued photo ID to be retained as a deposit for all rentals and a
credit card to be kept on file for the security of bikes
◾ Dress for the weather and don't forget your camera!
COVID-19 - Update information
◾ All staff and guests entering the store will be required to wear a face mask or face covering
◾ All staff will be wearing gloves when handling equipment
◾ All bikes and equipment are sprayed down before and after each use
◾ There is a limit of guests allowed into each location at one time, dependent on the space

Other listings from Unlimited Biking