From Koroni: Half-day Sea Kayaking Tour with Lunch - 2020
Posted on 18/10/2019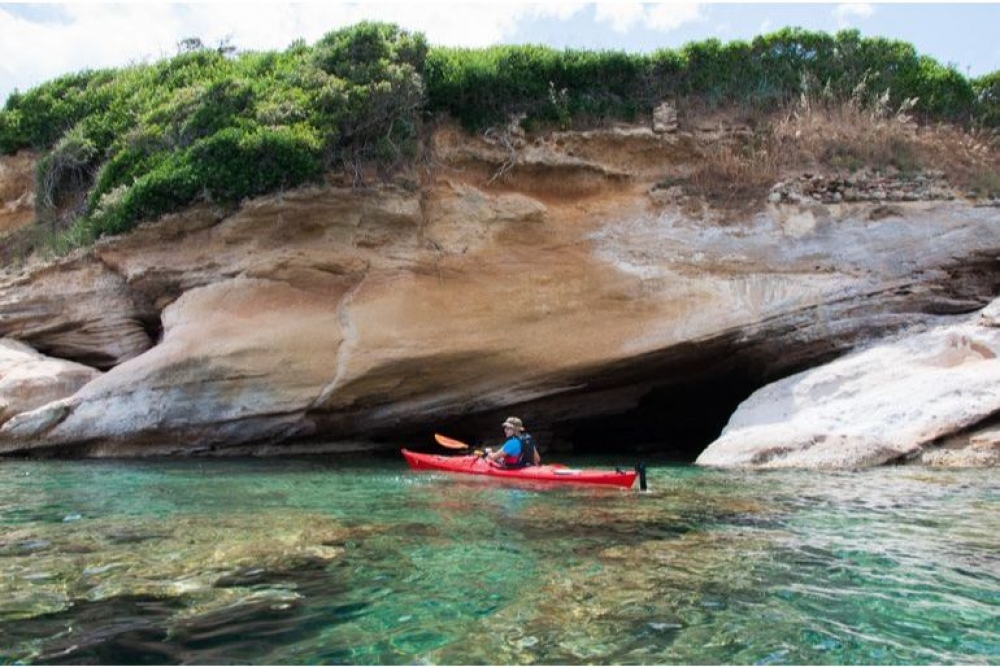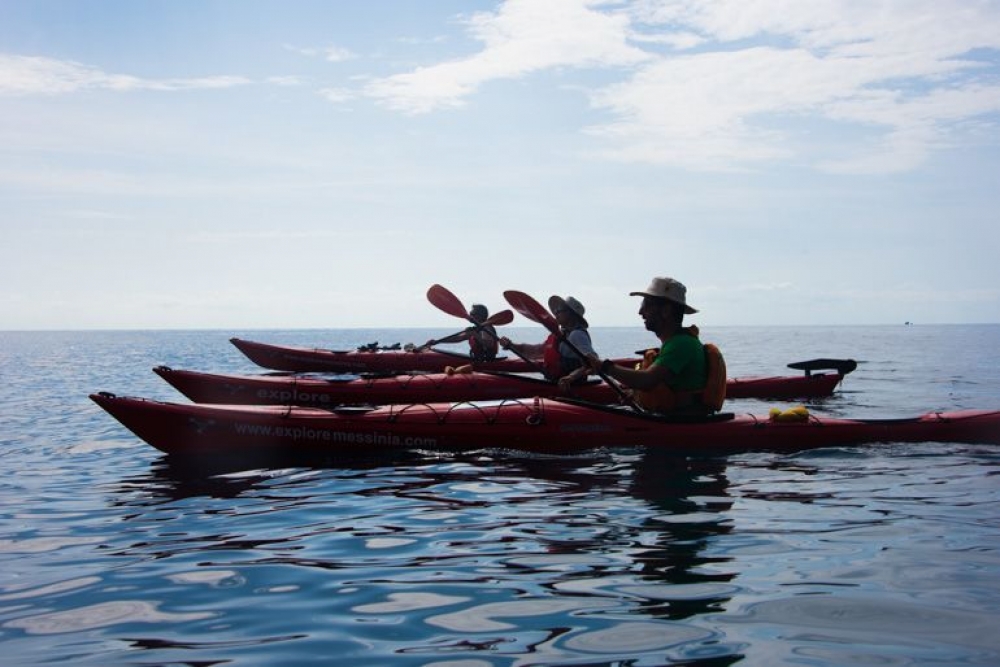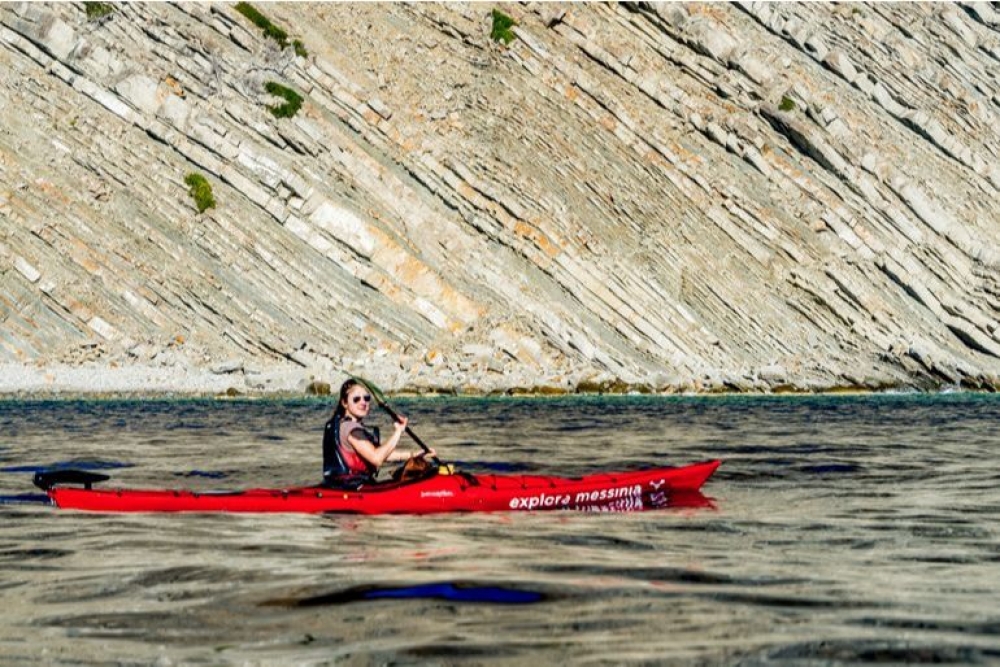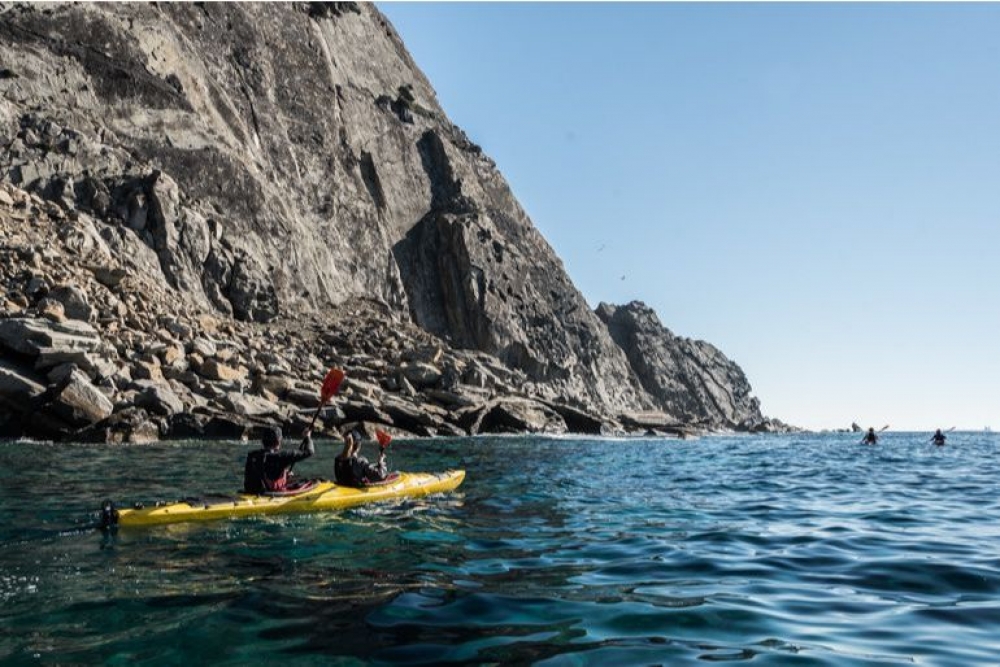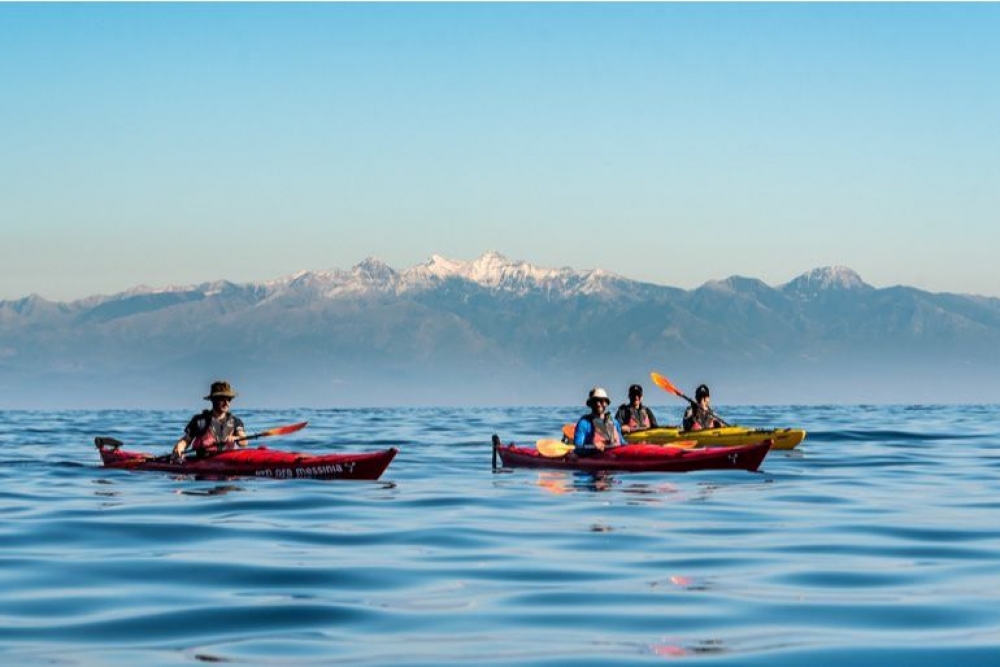 Additional activities/services offered
overview
Enjoy a half-day guided sea kayaking tour and experience the old fortified town of Koroni from a unique perspective. During your sea kayaking tour, explore the coastline around the famous town and marvel at the unique landscape. No previous sea kayaking experience is required!
DURATION: 4-5 hours
STARTING TIME: 9.30 am
MEETING POINT: Zega beach, Koroni
LANGUAGES: English, Greek
DIFFICULTY: Easy, no previous experience required
OPENING SEASON: All year round
Highlights
◾ Admire Koroni from a unique perspective as it stands amphitheatrically over the hills
◾ Explore hidden caves and beautiful sandy beaches along the coast
◾ Swim and snorkel in the crystal-clear waters of the Aegean
◾ Enjoy a delicious picnic lunch made out of local products
What is included
✔ Qualified BC 3-5 Star sea kayak leader who also holds first-aid certificate
✔ Full sea kayak equipment; boat, paddle, life jacket, spray-skirt, waterproof jacket
✔ Extra equipment: waterproof bags and cases, pumps and paddle float
✔ Snorkeling equipment (masks & snorkels)
✔ Land-based safety and instructional briefing
✔ Sea kayaking paddling instructions
✔ Picnic with freshly baked bread, fruits and vegetables, homemade olive oil, and cheese
✔ Waterproof camera and photographs from the trip
✔ Liability insurance
✔ All taxes
✖ Transfers from/to your hotel
What to expect
The area
At the westernmost peninsula of the Peloponnese, Cape Akritas separates the Messinian Gulf from the Ionian Sea. Opposite to the Cape Akritas, there is the rocky islet of Venetiko, an uninhabited island that belongs to the cluster of the Messenian Oinousses. Further northeast the Venetians fortified the town of Koroni in the 13th century and, along with Methoni, were two of the most important centers of Venice in the eastern Mediterranean.

The tour
Your sea kayaking tour begins from the golden sandy Zaga beach in Koroni. Before departure, prepare your equipment and attend a brief but comprehensive introduction to the basics of sea kayaking. Then, hop into your kayaks and begin a coastal exploration at a relaxed paddling pace. Glide your kayaks into crystal clear waters near the imposing walls of the Koroni castle overlooking the town built amphitheatrically over the hill.

Heading north navigate your kayaks through rock gardens and reefs offering shelter to the indigenous sea life. Float near imposing white chalk cliffs and discover hidden coves with some of the finest gold sanded beaches in the region.

Halfway you take a break at a sandy beach for relaxing, swimming, and snorkeling. Take time to enjoy a delicious picnic lunch with freshly baked bread, organic garden-grown fruits and vegetables, homemade olive oil, and cheese. Once lunch stop is over, paddle your way back to the starting point for the finale of your Kayaking tour.
Not included/Bring with you
Please bring a bottle of water, a hat, t-shirt, sunscreen, towel, change of clothes, swimsuit, and flip flops
Who can come/Other requirements
The majority of our day trips are suitable for beginners. We keep a stable and comfortable paddling pace, and there's sufficient rest time during our stops. A day trip comprises 30 minutes briefing and preparation, 2-2.5 hours comfortable paddling exploration, 1-1.5 hours free time for a picnic, rest, snorkeling, swimming, and other activities. Our experienced trip leaders ensure that everybody is happy, safe and is having a fun day
Cutoff time before activity
Additional Info
We reserve the right to modify or cancel any outdoor activity due to bad weather, technical difficulties or any reason beyond our control. The meeting point and the trip course is likely to change due to weather conditions and wind direction.
Frequently Asked Questions
Question: Do I need a sea kayaking experience?
Answer: No, most of our customers are first-timers. Sea kayaking is easy to pick up, and beginners can complete a decent journey on their first time in a sea kayak. All of our trips are about journeying. We paddle at a relaxed pace, we learn on the move and enjoy the freedom that sea kayaking offers.

Question: Is a Sea Kayaking trip suitable for families with kids?
Answer: Absolutely, Yes! Sea kayaking is a beautiful way for your child to explore the outdoors. There are so many reasons to love sea kayaking with kids. You are watching them gain confidence in the water, giving them the chance to see places from a different perspective, teaching them about marine conservation and the environment. Kids just love it.

Question: What is the minimum age for a kid to join a Sea Kayaking trip
Answer: Kids from 5 to 12 may join a regular trip as a subgroup of a standard group trip, and a private guide will be provided for extra care and better enjoyment of the journey. We always put kids in double kayaks with one parent and stay with them at all times. If your kids are over 13 sporty and confident, then they may be able to paddle their sea kayaks.

Question: What kind of fitness level do I need to take part in?
Answer: Sea kayaking is similar in intensity to walking. It is an easy aerobic exercise, occasionally turning into moderate, involving lots of different muscle groups but mainly the muscles of the torso and upper body. Keep in mind that the most important thing is to have fun and to enjoy the journey. We'll take plenty of breaks and paddle at an achievable pace.

Question: What size of the group?
Answer: Up to 12 people on our standard group trips. Most of our groups consist of couples, families, and individuals. We can also cater to private trips.

Question: Is lunch provided?
Answer: Yes, indeed, Simple, nutritious, and flavorsome, the food is one of the pleasures during our trips. Halfway we make a relaxing stop at a beach to taste a picnic with freshly baked bread, organic garden-grown fruits and vegetables, homemade olive oil, and cheese.

Question: What route will we take?
Answer: We usually perform our tours within a certain route aiming to visit the most beautiful spots each trip has to offer. However, your guide is likely to choose an alternative route that suits the conditions of the day and the experience and needs of the group. This is the safest and best way to operate sea kayak trips.

Question: Will I learn about sea kayak skills?
Answer: Although our trips are primarily about guided experiences, you will also learn entry-level paddling techniques as part of the journey. A lot of learning about sea kayaking comes from experience and is best done as individuals on the move and in context. You will be free to spend a few moments practicing skills and techniques during the break. However, if you want to learn more skills and benefit from individualized coaching, then a private trip would be a suitable option.

Question: What is the weather like?
Answer: Greece has a Mediterranean climate and one of the sunniest climates worldwide. Weather along the coasts is warm from April to October. The wind speed and sea state are the primary factors that affect whether we will run the trip. If the conditions are dangerous, then we will cancel, and you won't be charged, we can try and re-schedule if possible.

Other listings from Explore Messinia