Crete Cottages: Eleonas Country Village Stone Cottage in Zaros Crete
Crete Cottages: Eleonas Country Village Stone Cottage in Zaros Crete
Lodges & Cottages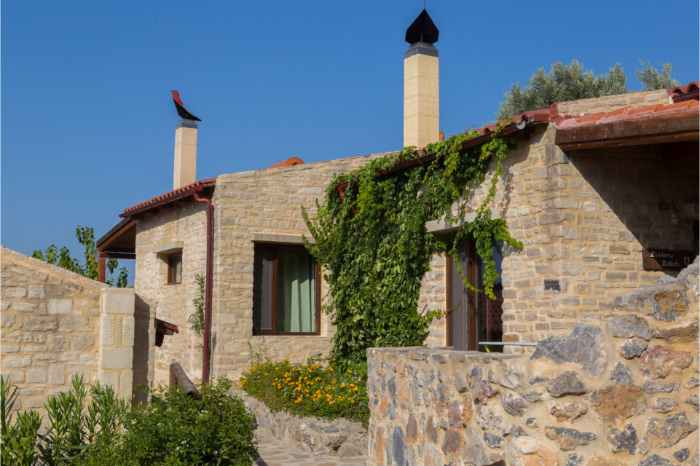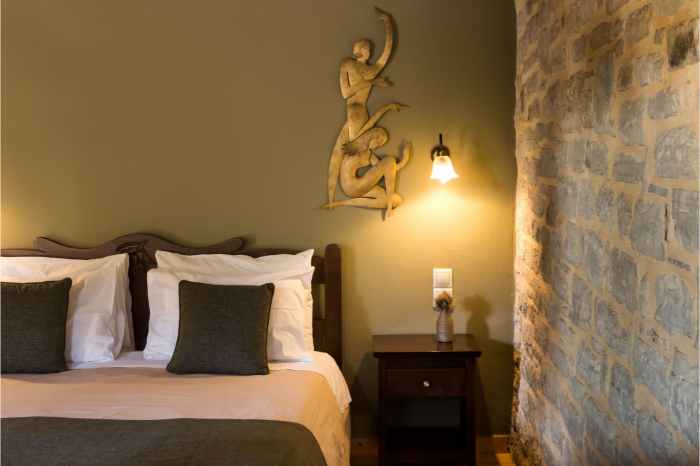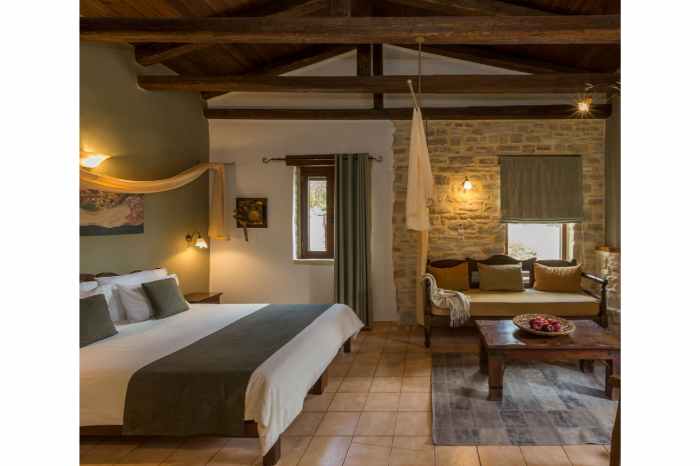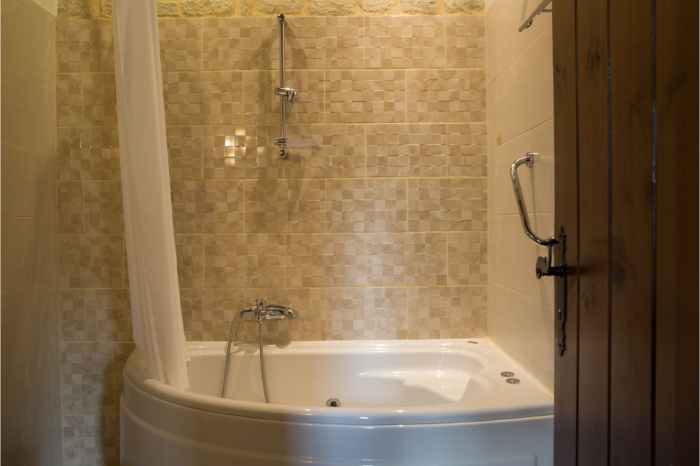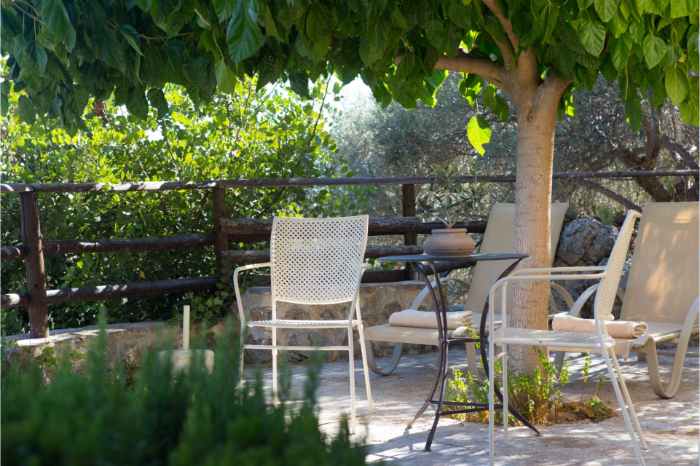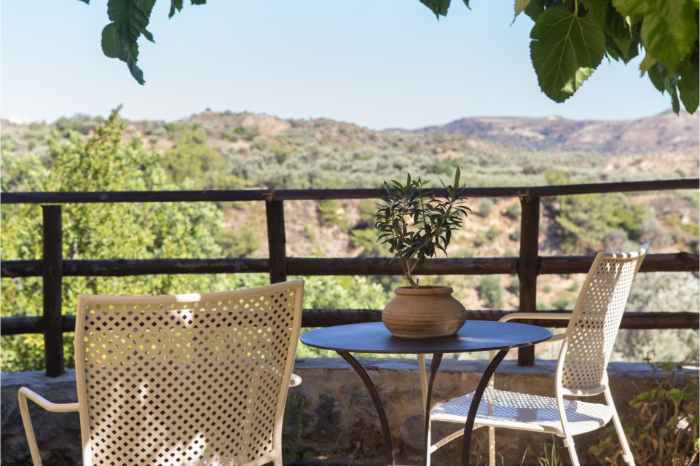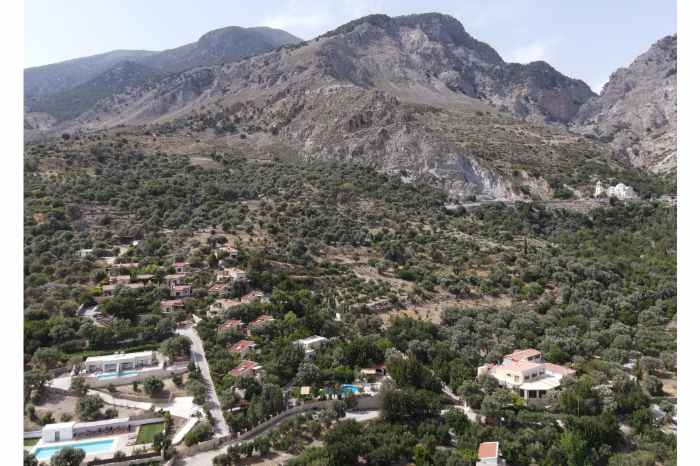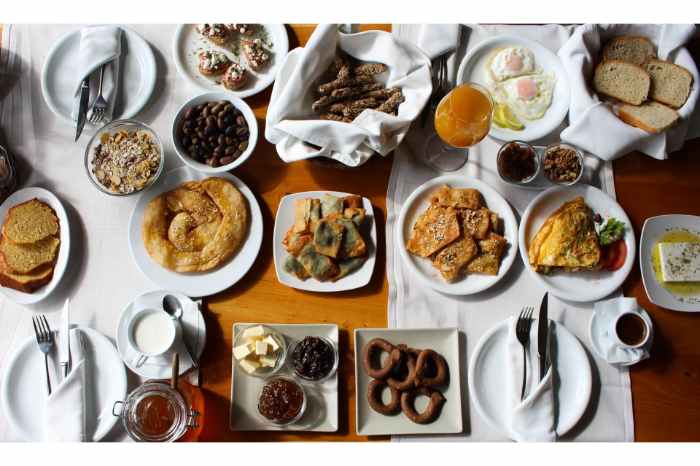 Overview
Embraced by trees, flowers, and plants, the Crete cottage is part of the guesthouses, and villas at Eleonas Country Village, sparsely built in the heart of the olive grove covered with perennial olive trees. In perfect harmony with the natural environment, the stone cottage has been built with stone and wood. Combine your stay with some amazing activities offered and live unforgettable experiences.
Free Cancellation
Free cancellation is available for booking of this Crete stone cottage up to 7 days before the start of your experience
About the property
Built in 2009, the Crete stone cottage is an amazing guesthouse with a total interior area of 32 sq that is undoubtedly cozy and amazingly bright. The traditional stone cottages built with stone and wood, are the perfect fit for the breath-taking natural environment.

Featuring big windows, a comfortable double bed, and a big couch that can be used as an extra bed, the stone cottage is a unique guest room offering you a pleasant and comfortable stay. The main bedroom area is decorated with romantic pastel and warm colors and is decorated in a rustic country style.

The spacious bathroom features a bathtub. You will find also available a refrigerator and a filter coffee machine if you wish to prepare your coffee.

The Crete stone cottage has its private terrace with sunbeds, overlooking the mountains and the gardens and it is an autonomous room that is providing you with all the comforts to experience the most amazing holidays of your life.

The traditional-style interior can accommodate 2 adults and 1 child or 2 children with an extra bed, offering you just about everything.
Included servises & amenities
Free WiFi coverage is available in Cottage and at the Garden
Air condition
Bathroom with Bathtub
Full bathroom amenities - towels (body & face, for each guest ), slippers, hairdryer
Plasma satellite TV- CD player- DVD player
Fireplace for the cold winter nights
Kitchenette (to prepare coffee and tea, not meals), refrigerator
Private terrace, garden furniture & sunbeds
Check-in & Check-out time
Check-in time: From 2.00 pm to 10.00 pm (You need to let the property know what time you'll be arriving in advance)
Check-out time: Up to 12.00 pm
Property rules
Smoking is not allowed
Pets are not allowed
Address & directions
Eleonas is built on the southern slopes of Mt Psiloritis, 1.5km outside the peaceful village of Zaros, and 42km southwest of Crete's capital, Heraklion
Optional things-to-do/Activities
◾ Visit small villages and unique locations in the Cretan mainland, explore the magnificent Cretan nature, and admire the amazing orchids!
◾ Botanically rich, the island of Crete is a unique paradise of rare orchids! Crete has such a rich and diverse flora because of its location - set between the Greek mainland and the coast of North Africa. In Crete, you can find more than 70 species and fourteen orchids are endemic to Crete.
◾ Hiking and Cycling at foot of the mountain Psiloritis
For nature lovers, there are many ways to explore the incredible Zaros including hiking and mountain biking. All routes are signposted.
◾ Starlight Private Dinner
Enjoy a private dinner under the stars with your partner! Taste a special 4-course dinner menu and wine pairing made of deli Cretan products and fine Cretan wines.
◾ Enter the world of fairytales!
Visit a real Cretan farm and get to know the big family: Louiz the donkey will introduce you Nik the pig, the bees, the chicken, and goats! Learn everything about Cretan nature and enjoy a farm - lunch.

On request, we provide free of charge to our guests:
Map of the area with all the trails
Walking sticks
GPS address where Orchids are to be found
Mountain bikes
About the area
Eleonas Country Village complex lies in the shadow of the mythical Mt Psiloritis, the highest mountain of Crete, where according to the Greek mythology God Zeus was raised! Stretched over a lush slope that is covered with perennial olive trees and enormous carob trees, Eleonas Country Village resembles a small village nestled in the arms of Cretan nature, just a stone's throw away from the well-known village of Zaros.
Places of interest nearby
At a 20 km distance from the complex lie the archaeological sites of Phaistos, Gortyna and AgiaTriada, while at 30 km distance there are scattered idyllic beaches each with its own special atmosphere to suit all tastes.