Dubai Hot Air Balloon: 6-hour Combo Tour, Dubai Hot Air Balloon, Quad Bike & Desert Safari
Posted on 2021-08-31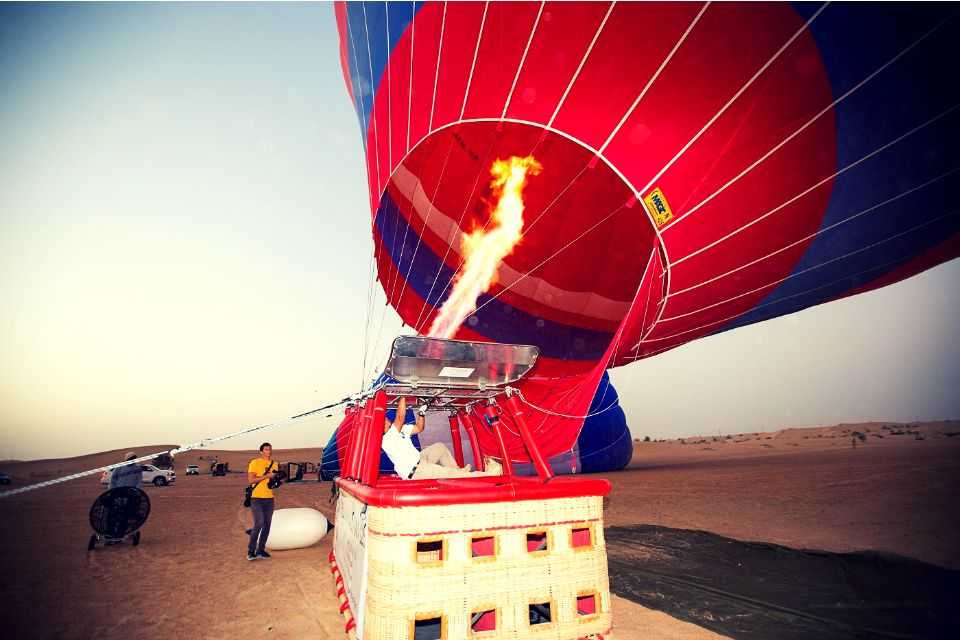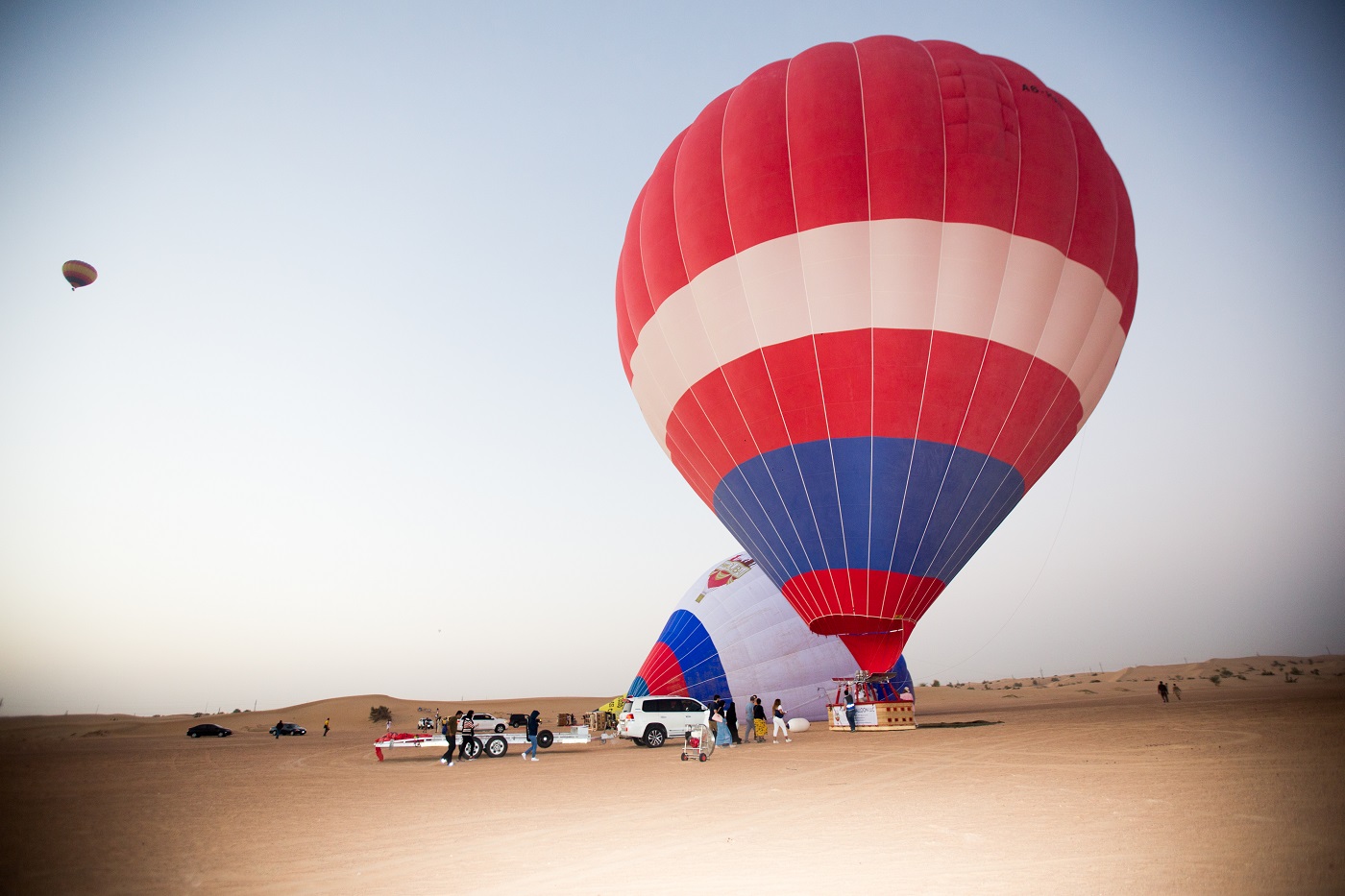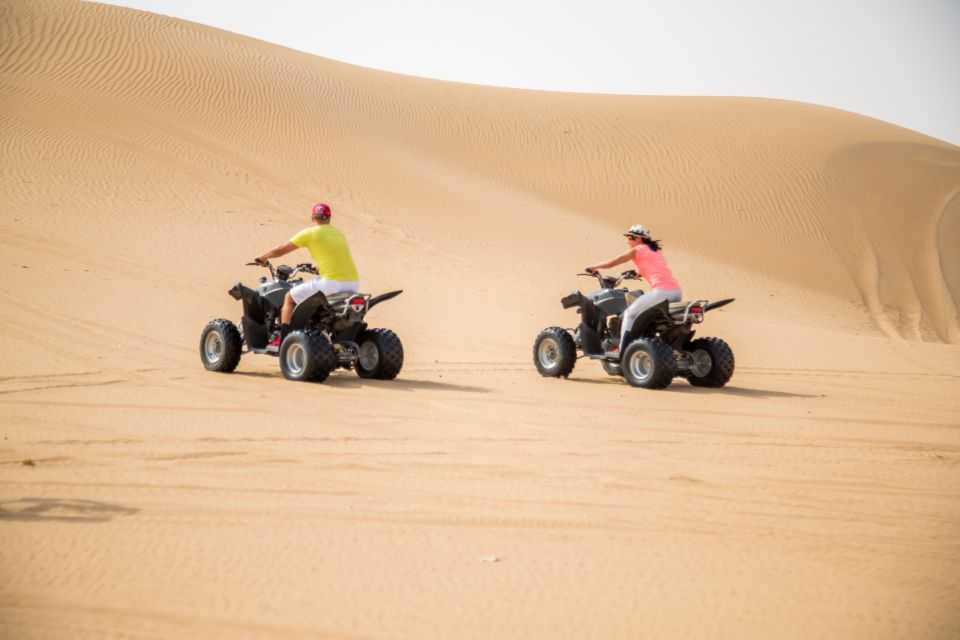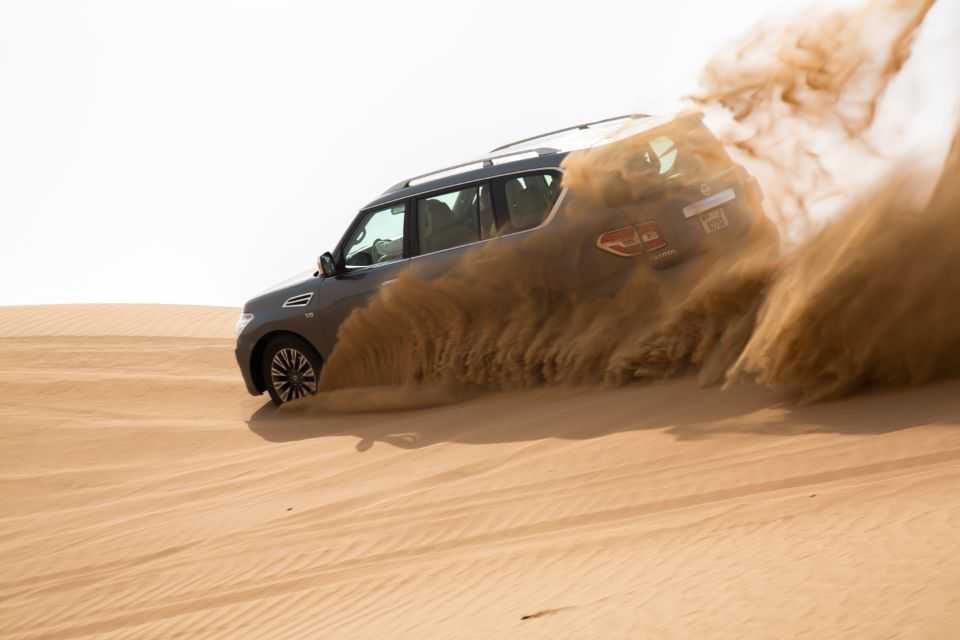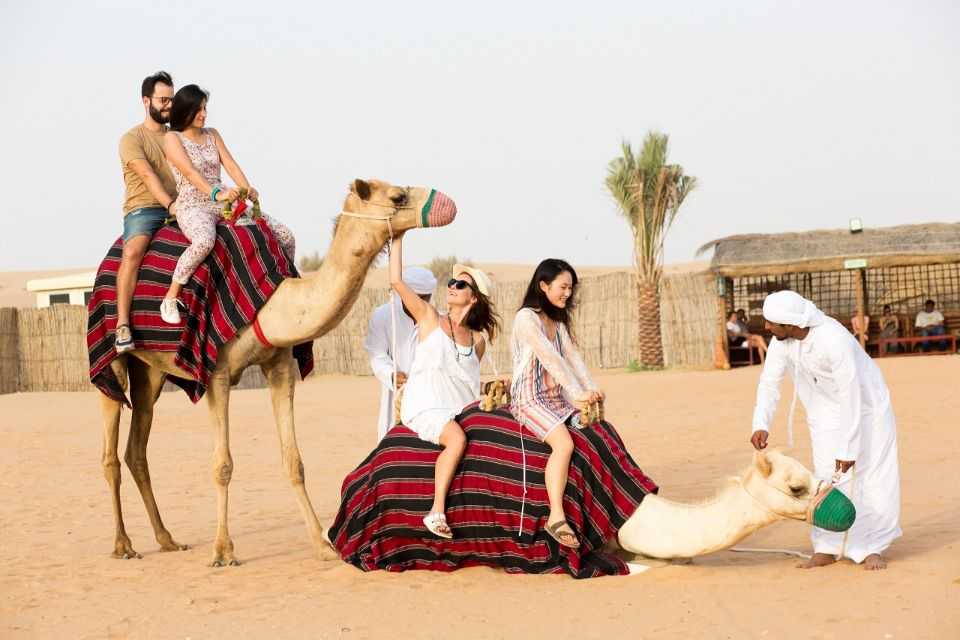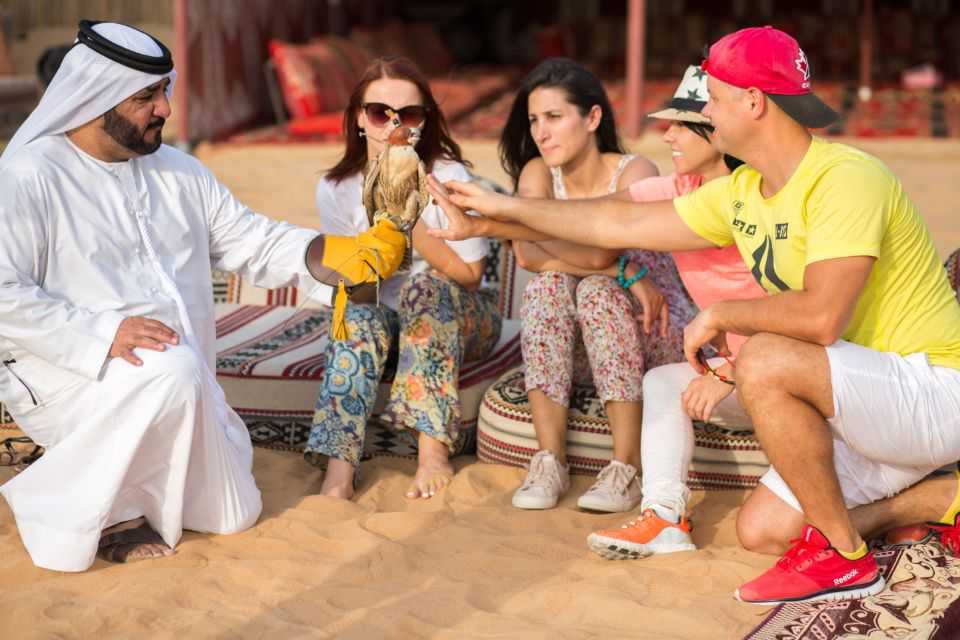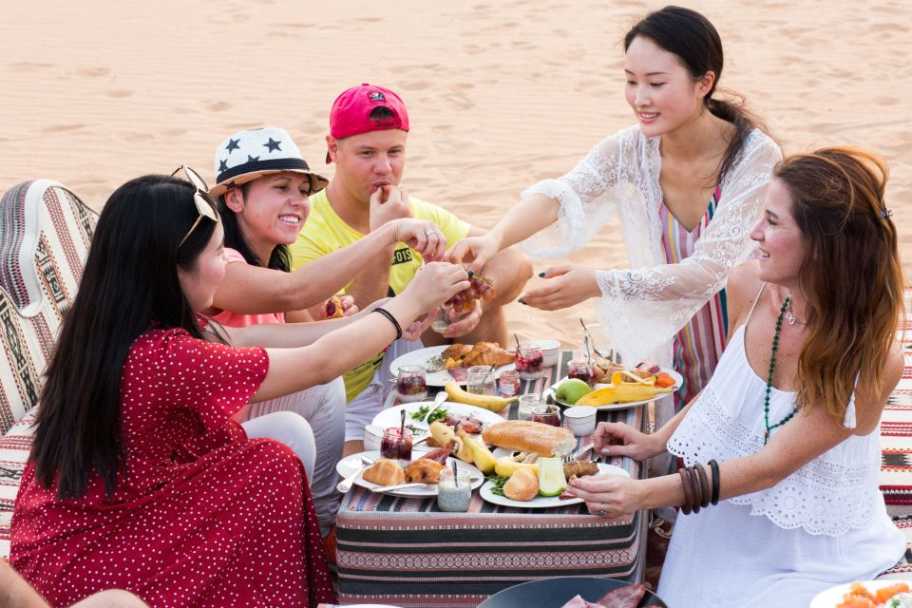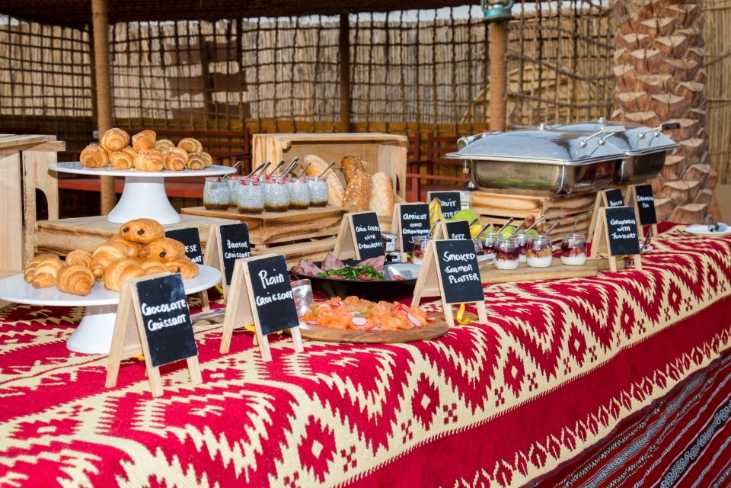 Additional activities/services offered
Overview
Try some of the most exciting activities in Dubai while you are visiting this amazing rich country. Ride above the desert on a Dubai hot air balloon ride and enjoy a mesmerizing view of the sunrise over the yellow sand. Your experiences in Dubai include a quad bike and desert safari experience, followed by a gourmet breakfast post landing in a traditional Bedouin camp along with falcons, horse ride, and a complimentary camel ride.
◾ Try some of the most exciting activities in Dubai including flying on a hot air balloon over the Dubai Desert
◾ See a falcon show after your landing and take photos with the falcon
◾ Enjoy quad bike experience over the dunes
◾ Savor a gourmet buffet breakfast in the desert among local Beduins
About this experience
DURATION: 6 hours
STARTING TIME: 4.00 am
MEETING POINT: At your hotel from anywhere within Dubai City
LANGUAGE/S: English
OPEN SEASON: October to May
MOBILE TICKET: Use your phone or print your ticket
CANCELLATION POLICY: Free cancellation policy is available
WHO CAN COME: Dubai Hot Air Balloon tour is suitable for all above 5. Please note that restrictions apply to seniors over 70, pregnant women, and persons with serious health issues
Description - What to expect
Your Dubai Hot Air Balloon starts early in the morning, before sunrise, with a morning drive to the Margham Desert to catch a glimpse of the magnificent natural beauty all around you. After a quick briefing by the pilot, you'll be driven over the red dunes of the Dubai desert to your hot air balloon take-off location.

Once aboard the basket, you are gradually lifted above the ground marveling at the vast expanse of the desert and enjoying a superb sunrise. Dubai Hot Air Balloon is a once-in-a-lifetime experience not to be missed if you are visiting this fascinating city. After landing, you will be driven back to the Margham desert for dune bashing followed by a camel ride and a quad biking experience over the dunes and photography with a Falcon trainer. Round up your activities in Dubai with an Arabic Style breakfast.
What's included, what's not
✔ Pick up and drop off (only from Dubai on sharing basis)
✔ 40 - 70 Minuted balloon ride depending on weather and ATC Permission
✔ A flying experience certificate signed by the pilot
✔ Group photo with the pilot after landing (Will be sent through email)
✔ Gourmet breakfast in a traditional Bedouin camp
✔ Photography with Falcon
✔ Quad bike experience
✔ Camel and horse riding
✔ Dune bashing
✖ A video of the tour (available on request)
✖ Private transportation for Sharjah, other Emirates or Bab Al Shams, Hatta, and Jebel (available on request)
Departure and Return time
Timing varies depending on the sunrise timing in Dubai and will be notified to the customers one day prior to the balloon ride.

Departure time: Between 03.00 am and 04.00 am
Return Time: Between 09.30 am - 10.30 am
Cutoff time before activity
Prepare for the experience - Important information
◾ The Dubai Hot Air Balloon ride will be on a sharing basis for up to 20 passengers
◾ Transfers are done using our 4X4 vehicles on a sharing basis. However, private transfers can be arranged upon requests from Al Maha, Jabel Ali, Bab Al Shams, Hatta, Dubai, Sharjah, Ajman, RAK, UAQ, Abu Dhabi, and Fujairah at an extra cost
◾ Children should be accompanied by an adult who will have full responsibility for their supervision
◾ Comfortable clothes are required (Warm Clothes During Winter) as the passengers will be climbing in and out of the basket
◾ Bags are not allowed on board the balloon
◾ The maximum weight limit for one adult is 120 KG
◾ All the passengers must submit a copy of their ID (Passport / Any Govt. ID) before the ride
◾ All passengers should sign a self-declaration/an indemnity form before take-off
COVID-19 - Update information
◾ Wearing the mask is mandatory at all times during the tour from the pickup, while on the balloon, and also while being dropped off
◾ Contactless temperature checks are conducted before pickup by the driver as well as on arrival at our take-off location by our Safety manager
◾ Any passenger showing any symptoms of Covid-19 will not be allowed to participate in any part of our tour
◾ Our vehicles and hot air balloons are thoroughly sanitized at all times before each tour
◾ We frequently sanitize all high touch frequency public areas
◾ All passengers must sign the Disclaimer / Indemnity (Declaration) and safety form that they are free from Covid-19 and they do not have any symptoms
◾ Due to Covid-19, the breakfast would be served in packed boxes instead of buffet
◾ As we do not outsource our F&B services, we ensure compliance with the most stringent rules and regulations from local authorities

Other listings from Hot Air Balloon LLC