Around Milos and Poliegos Full-day Catamaran Cruise - 2020
Posted on 18/06/2020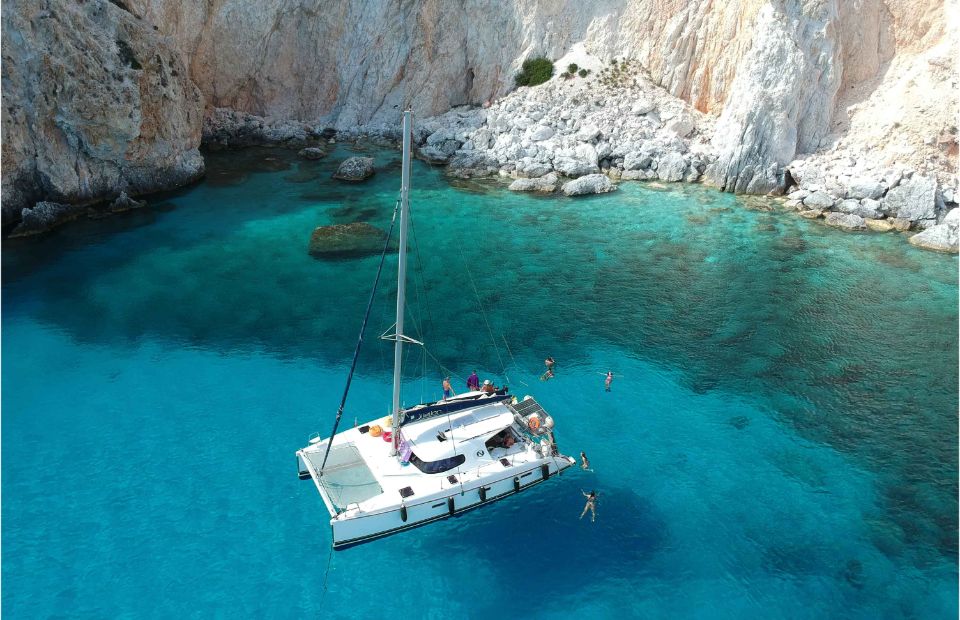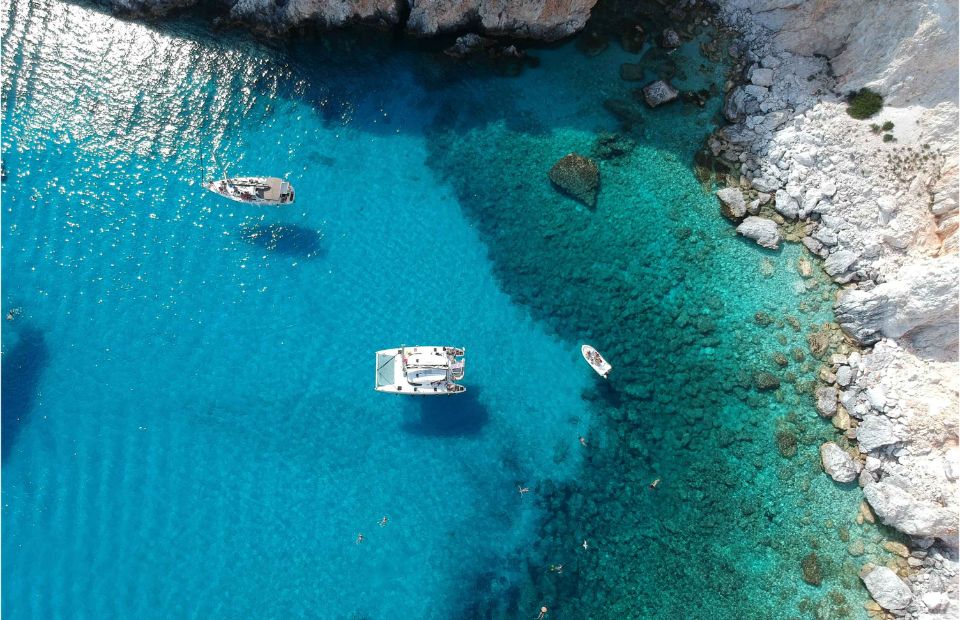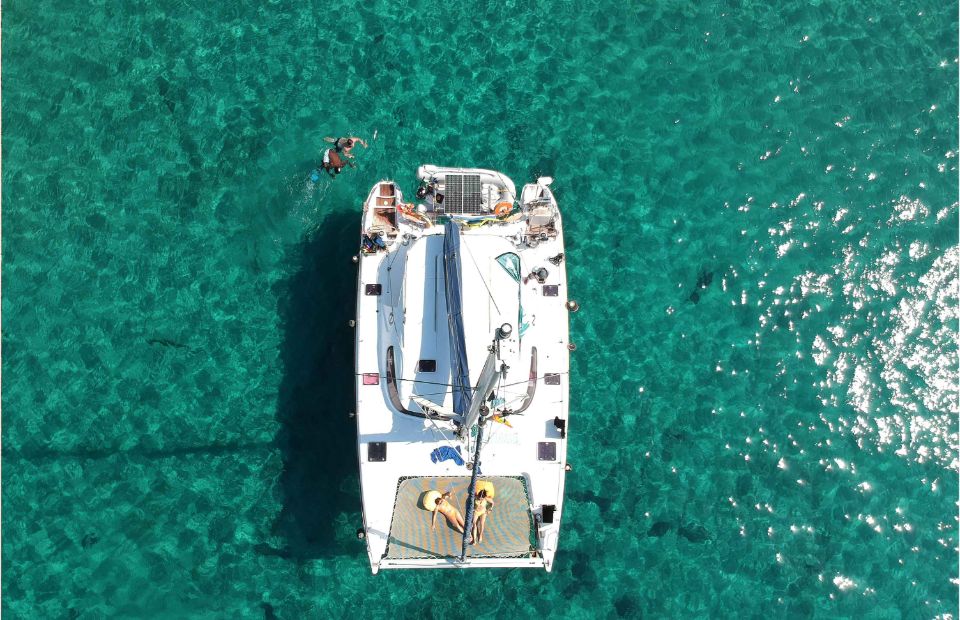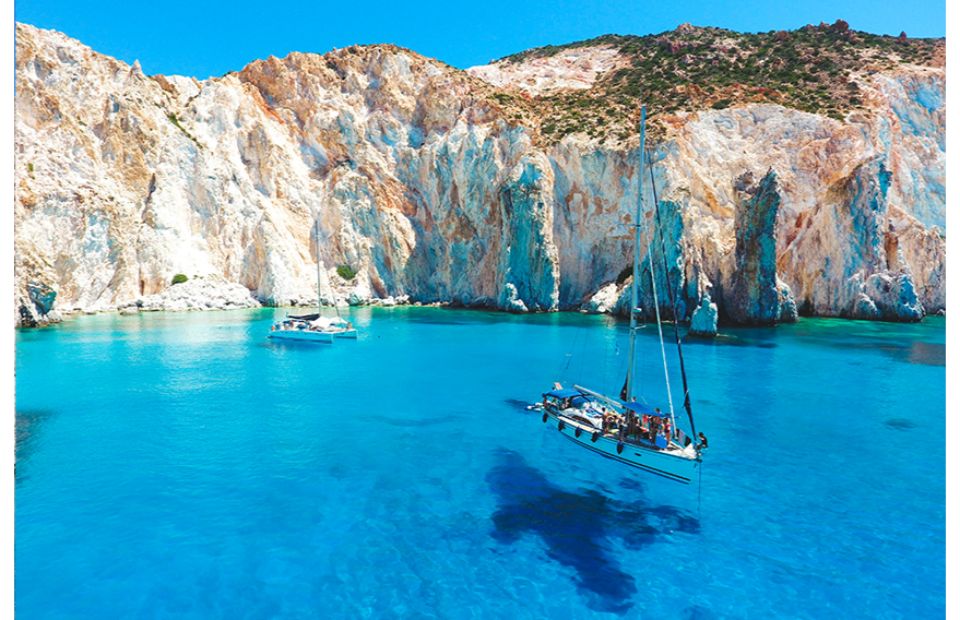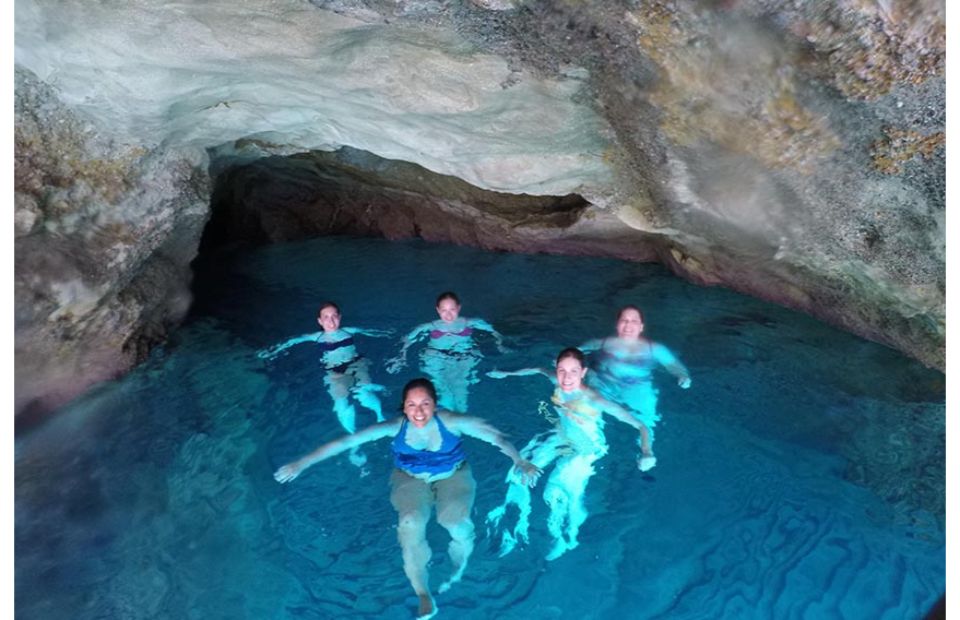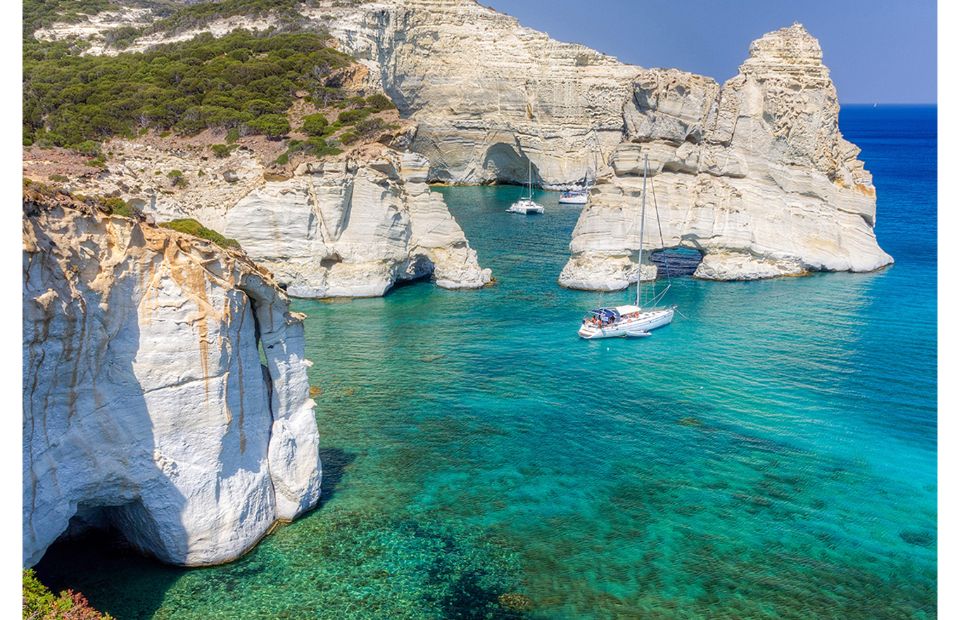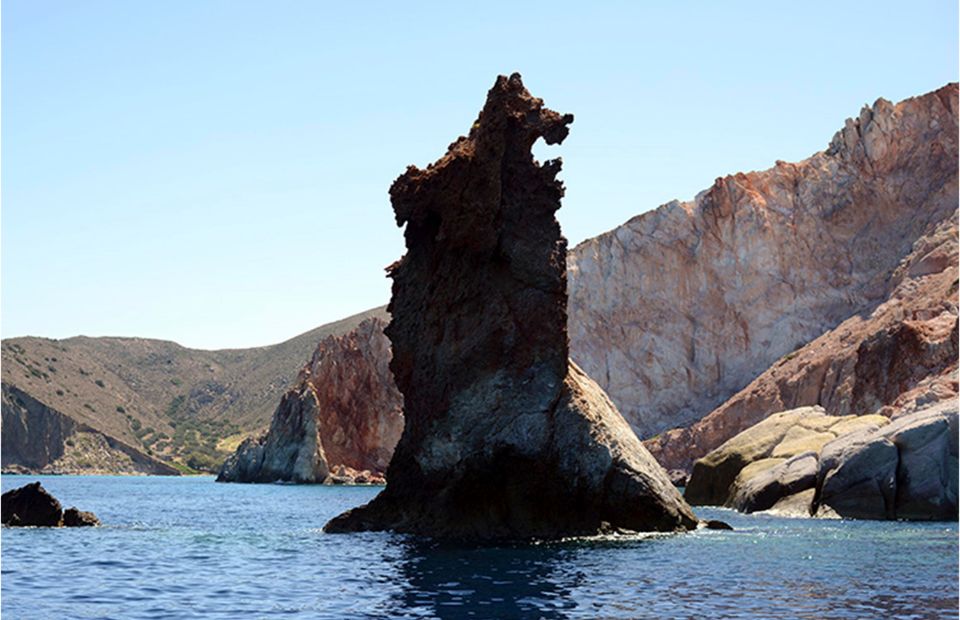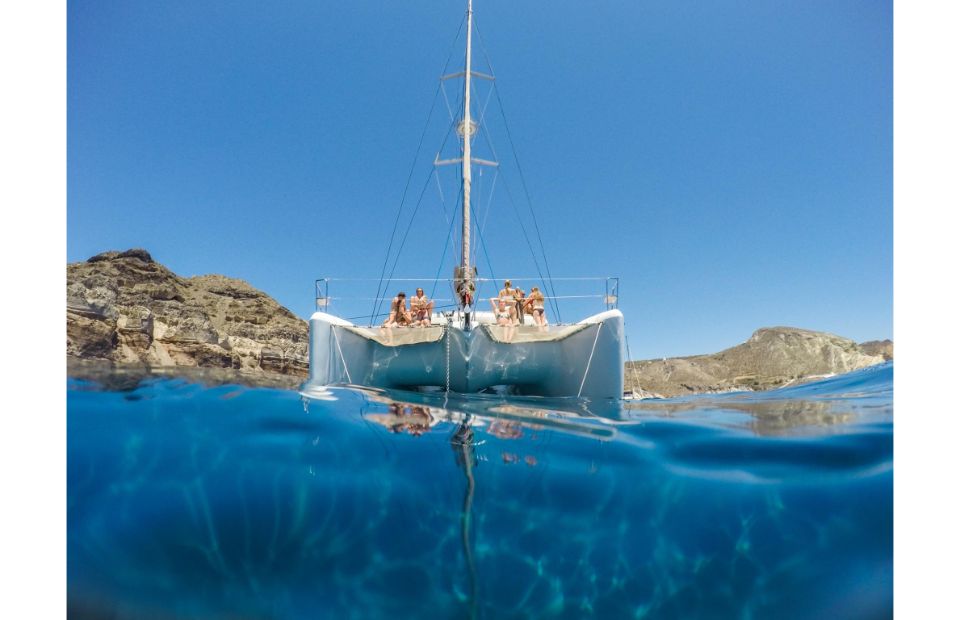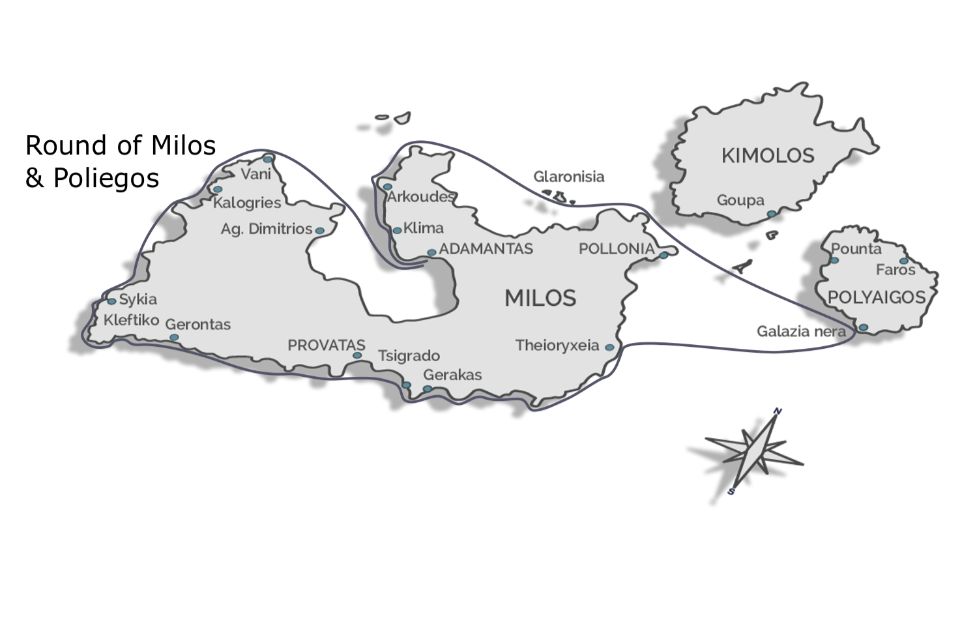 overview
Take a full-day catamaran cruise around Milos and Poliegos and enjoy a beautiful day in the sea. Discover impressive volcanic landscapes, explore Kleftiko and the famous Blue waters, swim, and snorkel in transparent, fluorescent waters.
DURATION: 9-10 hours
DEPARTURE: 9.30 am
MEETING POINT: Adamas port
LANGUAGES: English, Greek
OPEN SEASON: May to September, daily
CRUISE IS SUITABLE: Anyone is welcome. Maximum number of 10 guests
Highlights
◾ Admire views of Christian catacombs and the colorful villages of Skinopi, and Klima, the capital of ancient Milos
◾ Visit Glaronisia and marvel at the rare geological phenomenon of hexagonal-shaped lava rocks
◾ Admire the fantastic transparent and fluorescent blue waters on the island of Poliegos.
◾ Visit the unique Kleftiko, a combination of white and grey rocks creating impressive formations
◾ Enjoy swimming and snorkeling in underwater passages and caves with unsurpassed water clarity
What is included
✔ Your Captain and crew
✔ Full lunch
✔ Drinks & snacks throughout the cruise
✔ Snorkeling gear
✔ GoPro Camera for underwater pictures
✔ Drone photos and videos (weather permitting flight)
Description - What to expect
Start your full-day Milos and Poliegos cruise from Adamas port sailing westwards and see the Christian catacombs, the colorful villages of Skinopi and Klima, the capital of ancient Milos. Snap some beautiful photos and learn from your captain about the geological and cultural history of this fantastic island.

See the impressive 20ft bear-shaped rock and then continue sailing East to reach uninhabited Glaronisia for your first swim stop. See the rare geological phenomenon of hexagonal-shaped lava rocks. Next, cruise to Poliegos, the largest uninhabited Greek island, to admire perhaps the most majestic waters in the whole Mediterranean Sea. Anchor at f Galazia Nera (blue waters) and get amazed by the transparency and fluorescent color of the water. This is a once in a lifetime experience not to be missed.

Depart from Poliegos heading west towards the south of Milos. See the abandoned 1930's sulfur mines at the bay of Theiorychia and admire the unique lunar-like landscape. Snap some photos and continue for your next stop at the inaccessible bays of Firligkos or Gerakas.

Continue your cruise and reach Kleftiko, the highlight of your cruise. Marvel at a unique combination of white and grey rocks, creating one of the most beautiful sceneries in the world. Grab your mask, fins, and an underwater camera and plunge into the water for some refreshing swimming and snorkeling to discover underwater passages and caves. Refreshments and ice-cold beers will be waiting for you when you get back on the boat, followed by a delicious meal.

Continue your cruise to the west side of Milos, and gaze at the impressive cave of Sykia, the biggest cave in Milos. Snap some remarkable photos and continue north to reach Adamas bay. Admire the rock of Vani, an imposing 30-meter tall rock and next to it the old 19th-century iron mine. Finally, reach Adamas port to conclude your cruise at around 19:30.
About the boat
S/Y TASSIS, 40"/12m Catamaran
6 cabins/2 toilets
Safety net, deck shower
Large shaded sitting area with cushions
WiFi
Cutoff time before activity
Important Info
Cruise itineraries are subject to change depending on weather conditions and at the discretion of the captain.
In case of strong north winds which make it impossible to sail the north side, then we start from the south side and the bay of Provatas. Transfer to and from the port of Adamas is offered and included in the price.
In the case of strong south winds, we sail from Adamas towards the north side of Milos and Poliegos.

Other listings from Polco Sailing Cruises
Milos, Greece
Sailing and boat trips
Milos, Greece
Sailing and boat trips