Kos Boat Trip: Full-Day Boat Trip to Kalymnos, Plati and Pserimos
Kos Boat Trip: Full-Day Boat Trip to Kalymnos, Plati and Pserimos
Sailing and boat trips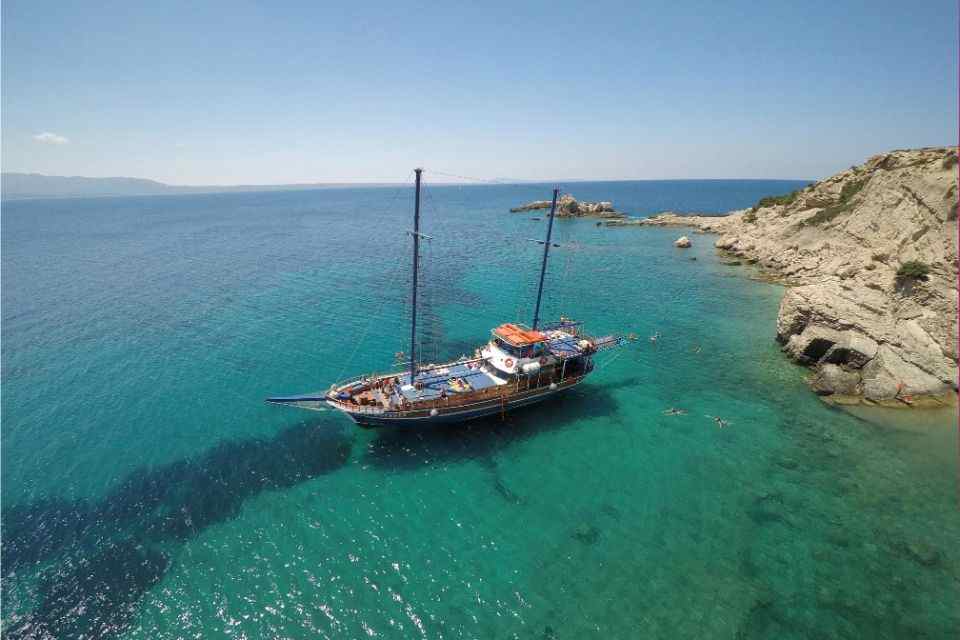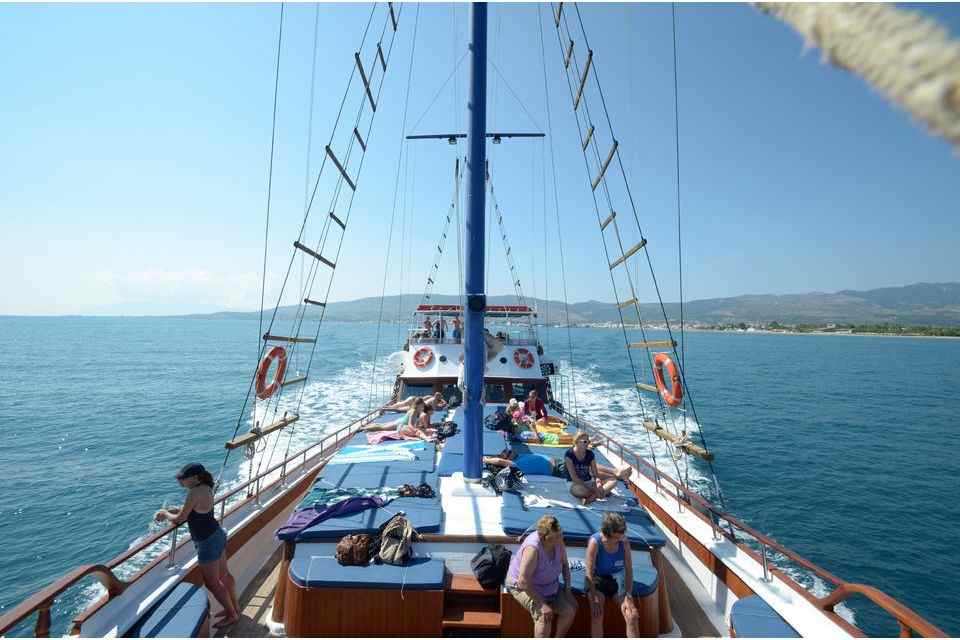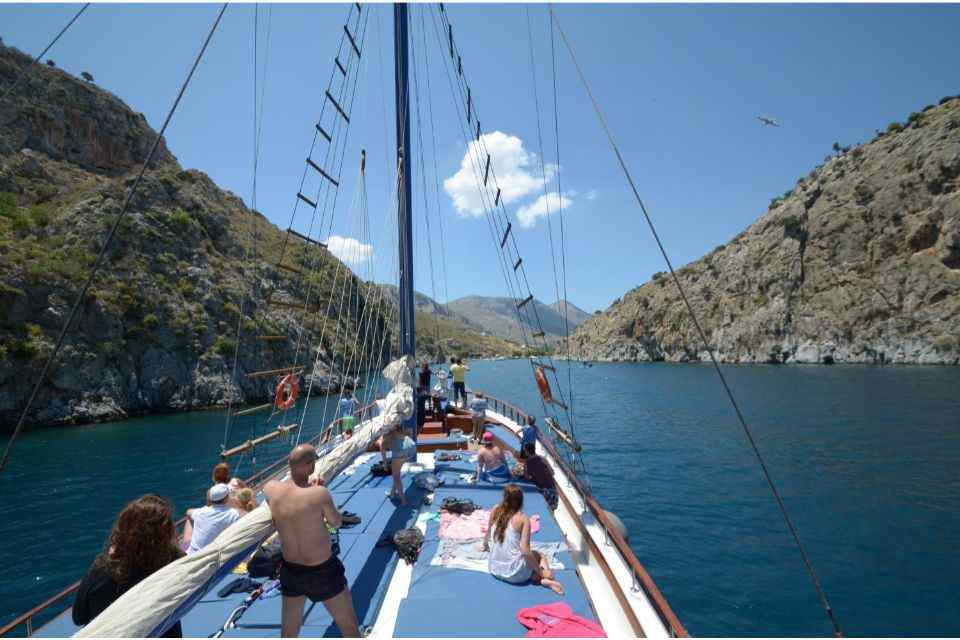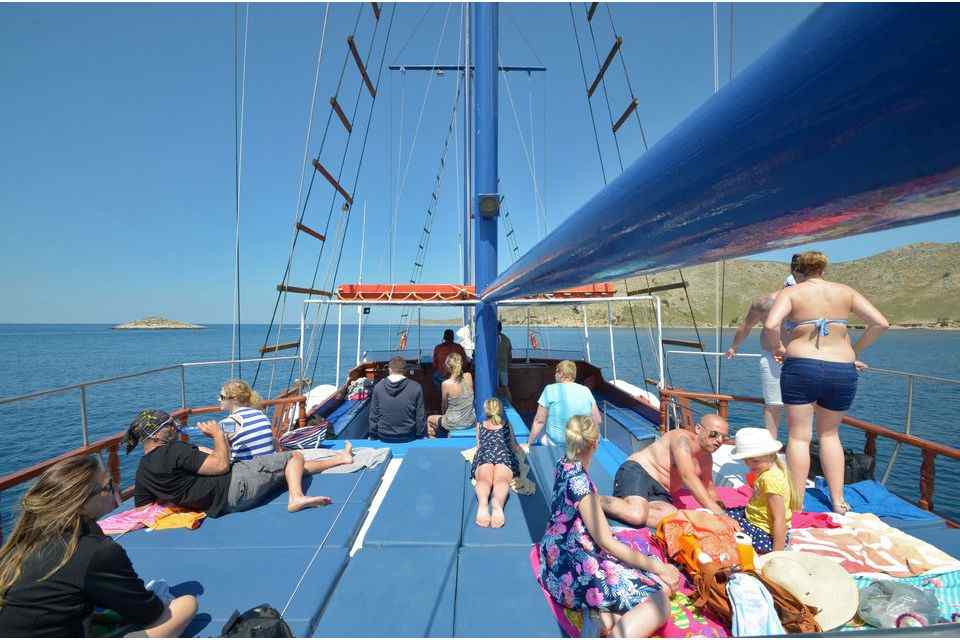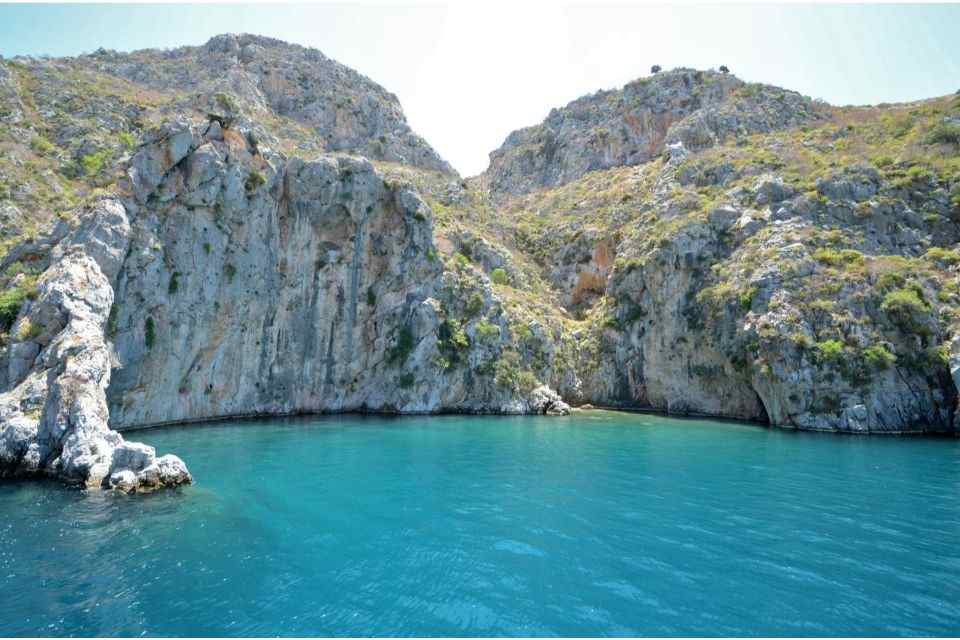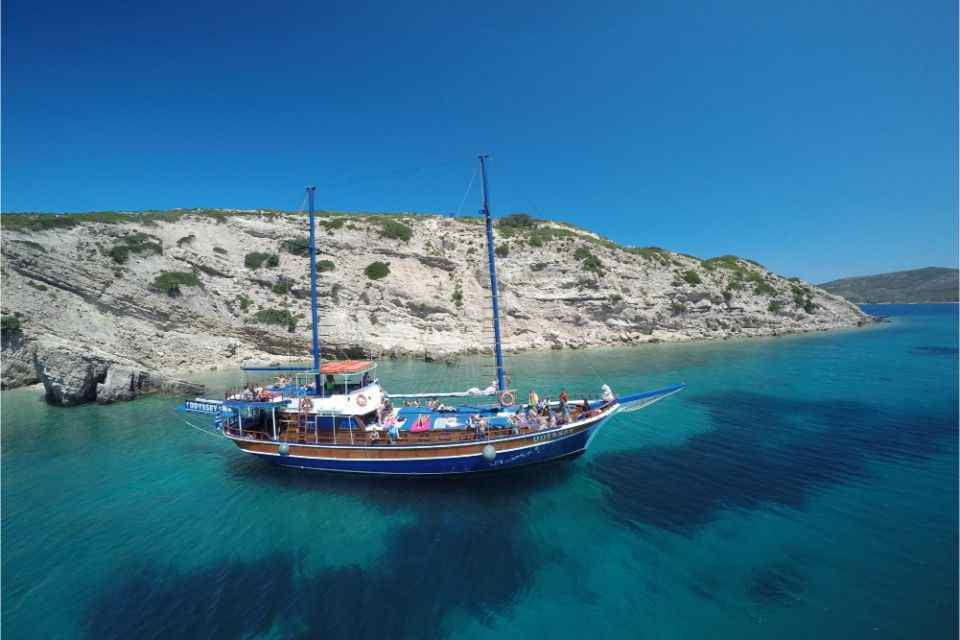 About this experience
DURATION: 7-8 hours
MEETING POINT: Kos Old Port, near Dolphin Square. Please be at the boat by 9:30 am
DEPARTURE TIME: 10.00 am
LANGUAGE/S: English, Greek
OPENING SEASONS: May to October
WHO CAN JOIN: Kos boat trip is suitable for all
Overview
Take a Kos boat trip and enjoy a fun and relaxing full-day sailing cruise to Kalymnos, Plati and Pserimos, three islands adjacent to Kos. During your Kos boat trip take time for swimming, sunbathing, and relaxing on the spacious Odyssey sailing boat. Savor delicious lunch and drink cocktails onboard prepared for you by the crew.
◾ Explore small beautiful islands near Kos and swim in crystal-clear water
◾ Enjoy a tasty Greek meal with vegetarian options available
◾ Sunbathe, dive, or relax on the deck while listening to soft music
About this experience
DURATION: 7-8 hours
MEETING POINT: Kos Old Port, near Dolphin Square. Please be at the boat by 9:30 am
DEPARTURE TIME: 10.00 am
LANGUAGE/S: English, Greek
OPENING SEASONS: May to October
WHO CAN JOIN: Kos boat trip is suitable for all
Description - What to expect
Your Kos boat trip to Kalymnos, Plati island, and Pserimos starts at 10.00 am with a reception by your captain and a briefing about your boat trip ahead. Your first stop is Vathi, a beautiful village on the island of Kalymnos. As the boat enters a beautiful natural fjord, with the valley of Vathi on sight, take the opportunity to capture with your camera some stunning photos of the surrounding gulfs and caves. You will have 1 hour to stroll on the serene alleys of Vathi town and try some local sweets and the famous homemade orange juices.

Upon your return to the boat, a buffet lunch will be ready for you. The menu includes pork or chicken Souvlaki, salad and tzatziki served with bread as well as delicious food for vegetarians. After lunch, your Kos boat trip continues with the chance to see dolphins jumping elegantly and playfully out of the water. sail to your next stop, Plati islet. The boat anchors close to the shore and after the engines stop, you can jump into the water for a refreshing swim around the boat. The sea here is transparently clear and tranquil allowing you to easily see the sandy bottom through the blue turquoise waters. Meanwhile, on the boat, happy hour will begin and the barman will serve refreshing cocktails at low prices.

The last stop of your Kos boat trip is Pserimos island, with its few residents remaining on the island during the winter. You will have one hour to explore the island, swim or relax on the beautiful sandy beaches. As your boat trip concludes it is time to head back to Kos, sailing gently and gracefully under the afternoon Mediterranean sun. You can expect to arrive back at Kos around 17.00 pm
Free Cancellation
Free cancellation is available for this Kos boat trip up to 48 hours before the start of the experience
About the boat
Odyssey is 25.17m in length. There is space for more than 125 guests on board. There are over 40 sunbeds as well as shady places. The boat features a bar and a professional barman to serve you refreshing drinks and cocktails.
What's included, what's not
✔ Your captain and crew
✔ BBQ (souvlaki, tzatziki, salad, bread. Vegetarian lunch is available too)
✔ Snorkeling equipment is available onboard
✖ Drinks and cocktails
Bring with you
For this Kos boat trip experience please bring your personal towel, a swimsuit, sunscreen, and a hat
Health and safety
✔ Provider complies with local legislation and applicable health recommendations with regard to Covid-19 prevention measures
Description - What to expect
Your Kos boat trip to Kalymnos, Plati island, and Pserimos starts at 10.00 am with a reception by your captain and a briefing about your boat trip ahead. Your first stop is Vathi, a beautiful village on the island of Kalymnos. As the boat enters a beautiful natural fjord, with the valley of Vathi on sight, take the opportunity to capture with your camera some stunning photos of the surrounding gulfs and caves. You will have 1 hour to stroll on the serene alleys of Vathi town and try some local sweets and the famous homemade orange juices.

Upon your return to the boat, a buffet lunch will be ready for you. The menu includes pork or chicken Souvlaki, salad and tzatziki served with bread as well as delicious food for vegetarians. After lunch, your Kos boat trip continues with the chance to see dolphins jumping elegantly and playfully out of the water. sail to your next stop, Plati islet. The boat anchors close to the shore and after the engines stop, you can jump into the water for a refreshing swim around the boat. The sea here is transparently clear and tranquil allowing you to easily see the sandy bottom through the blue turquoise waters. Meanwhile, on the boat, happy hour will begin and the barman will serve refreshing cocktails at low prices.

The last stop of your Kos boat trip is Pserimos island, with its few residents remaining on the island during the winter. You will have one hour to explore the island, swim or relax on the beautiful sandy beaches. As your boat trip concludes it is time to head back to Kos, sailing gently and gracefully under the afternoon Mediterranean sun. You can expect to arrive back at Kos around 17.00 pm