Dubai Dinner in the Sky Experience
Posted on 04/11/2020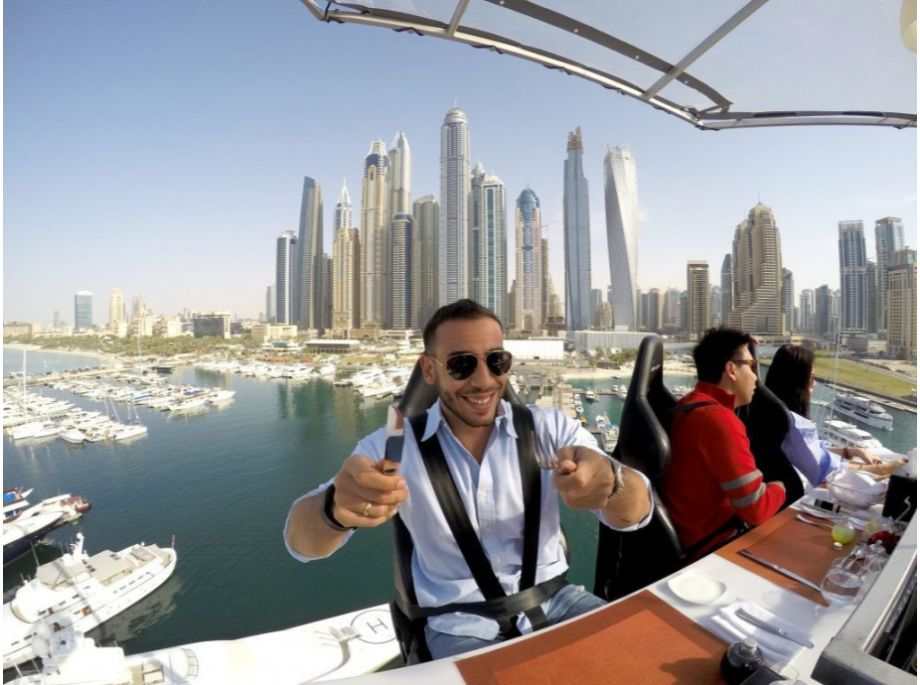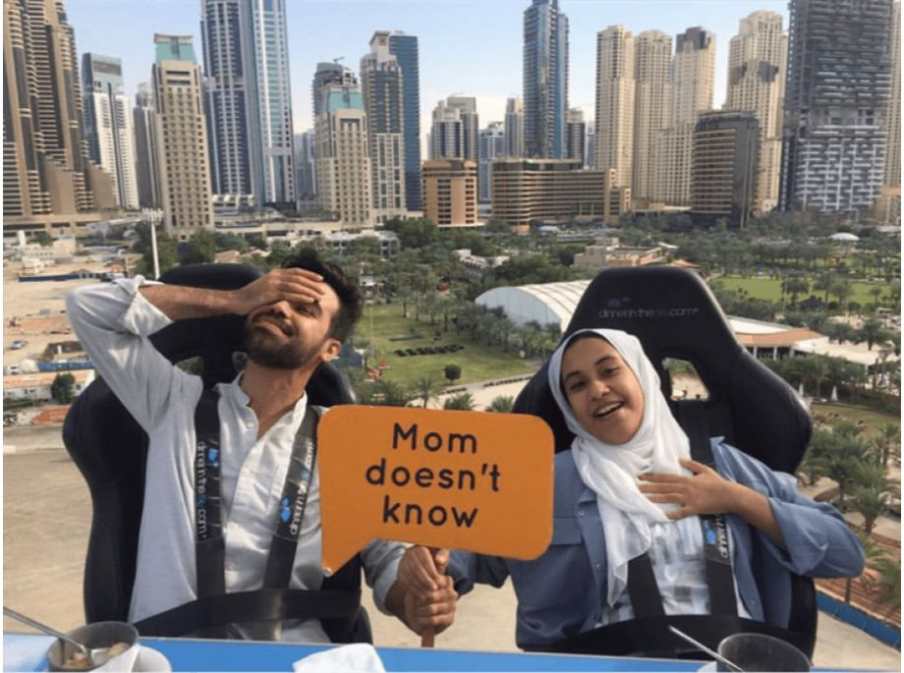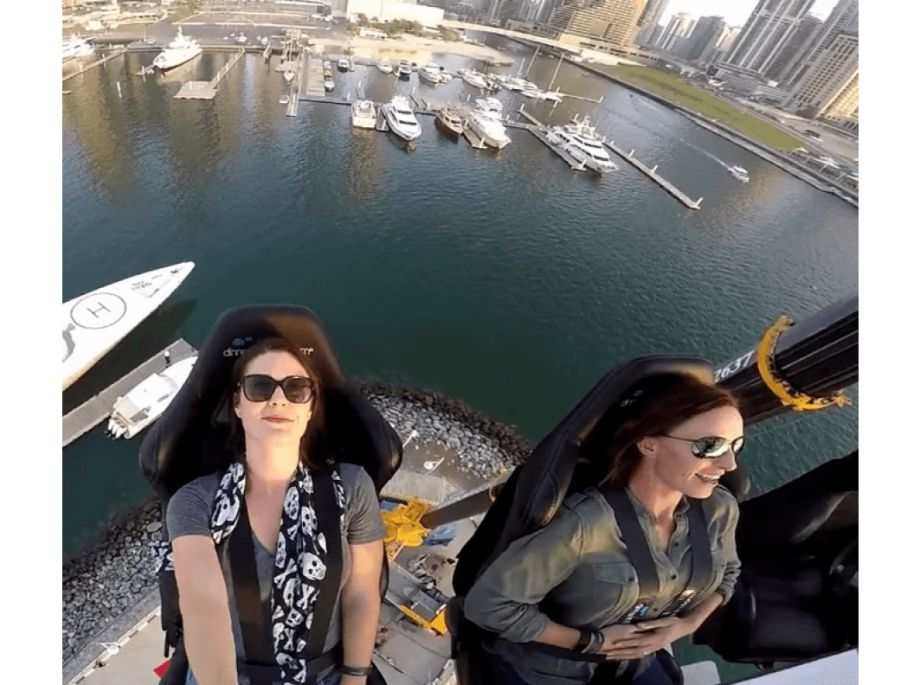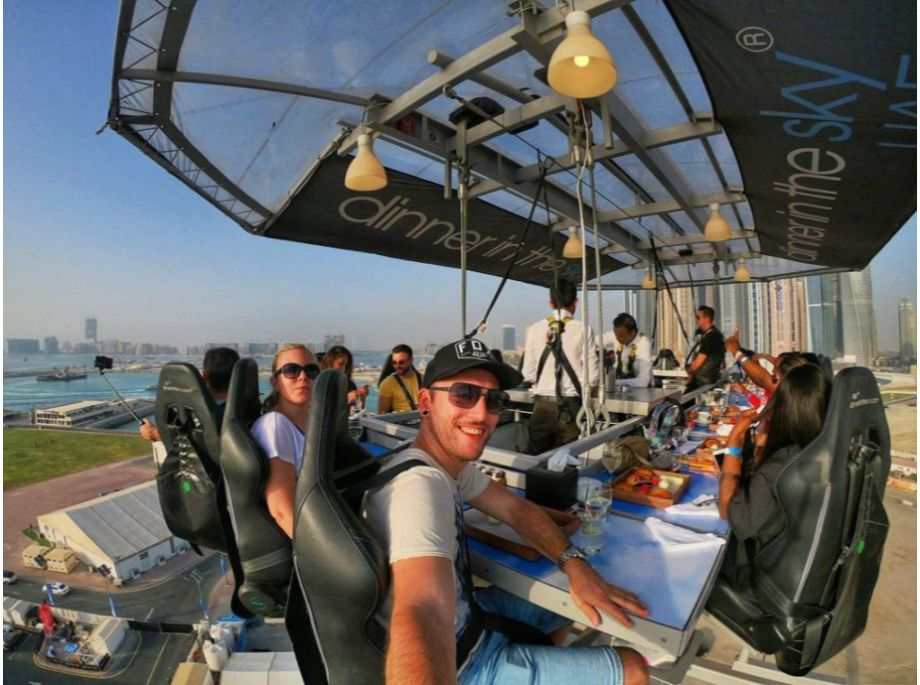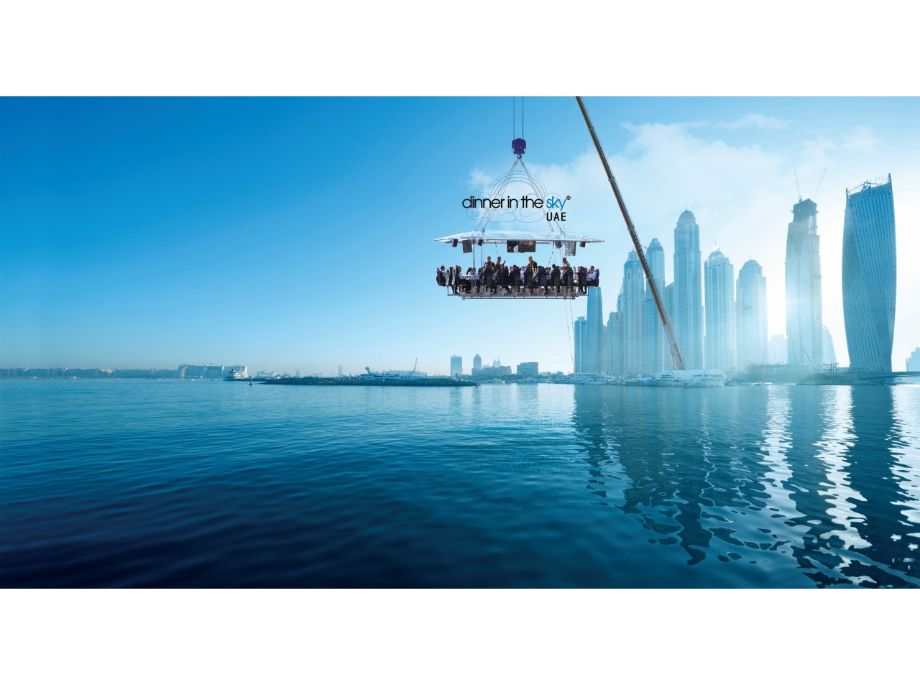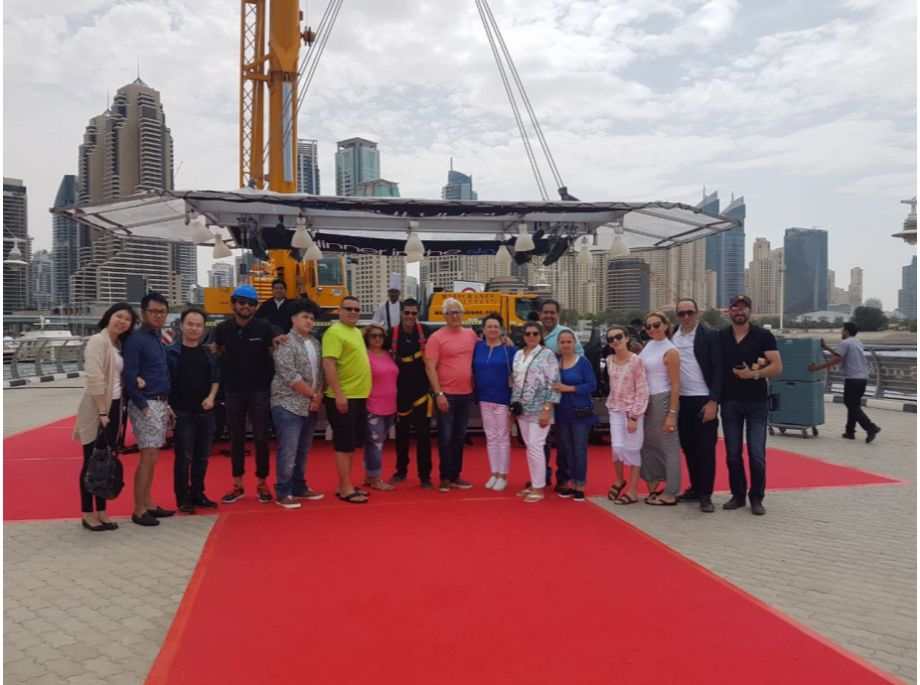 overview
Entertain yourself with dinner in the sky in beautiful Dubai, 50 meters up in the sky, and enjoy an unusual and fascinating experience. Try a delicious meal served on a table suspended above the city and appreciate some of the best panoramic views of Dubai Marina and Palm Jumeirah.
◾ Enjoy a 3-course dinner in the sky, around a table suspended 50 meters above the city
◾ Appreciate some of the best views of famous Dubai's landmarks
◾ Share with your friends and family this unique experience and take unforgettable selfies
Good to know before you go
DURATION: Each session is for 1 hour in the sky
STARTING TIME: 2:00 pm onwards, five different sessions on offer
MEETING POINT: Dubai Marina, SkyDive area
LANGUAGE/S: English, French, Arabic
OPENING SEASONS: From 17th October 2019 till 31st May 2020
WHO CAN COME: The minimum age to participate in this activity is 8 years old. Participants must be at least 1.2 meters tall and weigh no more than 150 kgs
What is included
✔ Three-course lunch or dinner
✔ Soft drinks, coffee and tea
✖ Hotel pickup and drop-off
✖ Alcoholic drinks are not served
Description - What to expect
While you are visiting Dubai, you must not miss one of the city highlights: Dinner in the sky. Take part in this unique experience and enjoy perhaps the most unusual meal you ever had, on a table suspended 50 meters in the sky by a special crane.

Once you are up in the air, the chef will serve you with a 3-course menu (starter, main course, and dessert). You can choose your main course, starter, and dessert in advance while booking between beef, chicken, fish, or Tortellini Pasta. All drinks, juices, soft drinks, coffee, and tea are included in the price.

While you are up in the sky enjoying your meal, the table will be rotating to enjoy a 360 degrees view of the city of Dubai and the most famous landmarks, including the imposing city skyscrapers the Dubai Marina and Palm Jumeirah.
Cutoff time before activity
Opening seasons
Please note specific availabilities as follows:
From 17 Oct - 4 Nov: Only dinner sessions are available
From 5 Nov - 15 Nov: Only lunch sessions are available
From 16 Nov - 24 Apr: All sessions are available
From 24 Apr - 31 May: Ramadan time (make your request)
Important Info
Dinner in the sky is offered in the following sessions:
Lunch: 2.00 pm to 3.30 pm and 15.30 to 17.00
Dinner: 18.30 to 20.00, 20.00 pm to 21.30 pm and 21.30 pm to 23.00pm

Menu
Starters
Burrata Salad (Heirloom tomato, fresh Burrata, basil leaves, balsamic caviar, extra virgin olive oil)
Or
Middle Eastern Set (Hummus, Beetroot mutable, Vine leaves Chicken Mosakhan, Cheese sambosak, Lamb Kibbeh With Arabic cocktail bread)

Main course
Oriental Beef (Slow cooked beef served with Buttered seasonal vegetables on a bed of pomme mousseline & Doukka)
Or
King Fish (Pan-seared kingfish served on a bed of fragrant puy lentil with saffron sauce and potato)
Or
Corn Fed Chicken (Sous vide chicken breast served on a bed of creamy truffle polenta & sweet potato mile feuille)
Or
Tortellini Pasta (Tortellini stuffed with Butternut Squash Served with a Robust Blue Cheese Sauce, Crunchy Snow Peas.)

Dessert
Chocolate Fudge Cake (Chocolate Dome with sticky date & toffee pudding Served with hot chocolate and nitrogen Ice cream)
Or
Fruit Pot Pouri (Exotic fruits salad with berries and cream)
Or
Live Made Vanilla & Blueberries Ice Cream, liquid nitrogen, Coffee.

Please let us know your preferred meal and session at least 24 hours in advance
Wear appropriate and comfortable clothes according to the weather conditions

Other listings from High Sky Events Managment