Amsterdam Culinary Tour: 2.5-hour Self-Guided Nine Streets Culinary Adventure
Posted on 2021-05-09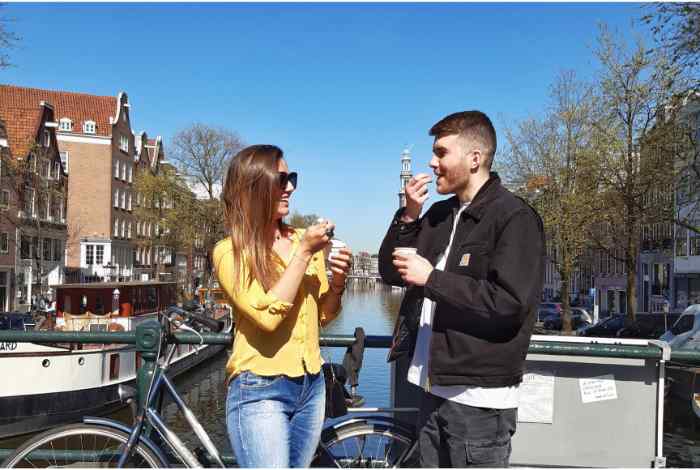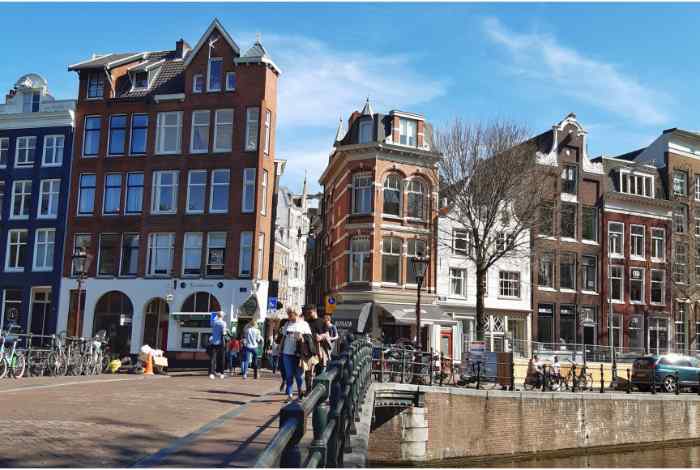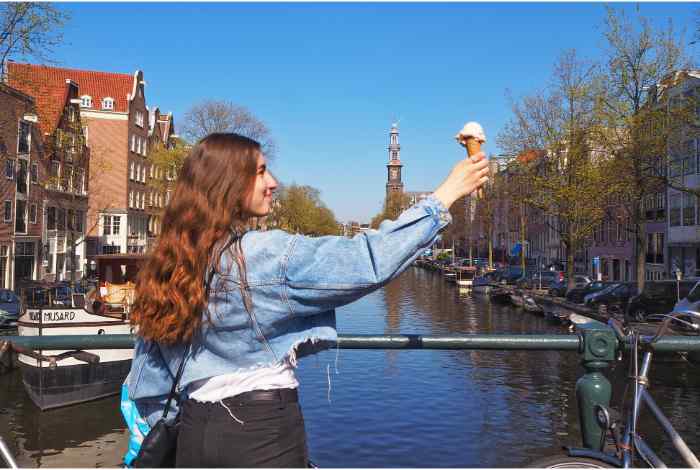 Overview
Try an unusual and fun 2.5-hour, self-guided Amsterdam culinary tour and walk through the famous Nine Streets to explore and taste the multicultural metropolis. Embark on a culinary tour meant to introduce you to food and tastes from all over the world. In this treasure hunt, the FOOD is the treasure!
◾ Experience a culinary hunt through the famous Nine Streets
◾ Enjoy sweet and savory bites from different cultures around the world
◾ Explore Amsterdam in an unusual and fun way
About this experience
✔ Health & safety measures apply
✔ Small group of up to 10 guests
✔ No booking fees

DURATION: 2.5 hours
STARTING TIME: 11.30, 12.00, 12.30, 13.00, 13.30 & 14.00
MEETING POINT: At the Restaurant Prins van Oranje, located at Prinsengracht 178
LANGUAGES: English, Dutch, German and French
MOBILE TICKET: Use your phone or print your ticket
OPENING SEASONS: All year round
WHO CAN COME: Amsterdam culinary tour is suitable for anyone able to walk a small distance of about 2 km. Wheelchair accessible
Free Cancellation
Free cancelation is available for this Amsterdam culinary tour. Get a full refund for up to 24 hours before your experience starts
What's included, what's not
✔ Snacks or drinks at every spot
✔ Directions to the next spot
✔ Remote assistance via WhatsApp
✖ Live guide, it's a treasure hunt!
Description - What to expect
Step into the footsteps of the famous Nine Streets neighborhood in Amsterdam with this exciting treasure hunt! Find the coolest places to eat & taste something special at every place on this fun Amsterdam culinary tour! Savor delicious snacks and at every stop discover the clue how to find your next destination. Explore this amazing neighborhood in the most playful and tasteful way!

Your Amsterdam culinary tour starts at Restaurant Prins van Oranje, opposite Anne Frank House. From there, everything will become more clear… or maybe not, in which case you'll have to do your best to find the next bite because you don't want to miss it for sure!

The Nine Streets area is known for its quaint little streets with artistic boutiques, beautifully located in the middle of Amsterdam's canal belt, about 5 minutes walk from the famous Dam Square. The whole route takes between two and three hours. So make sure you don't plan too tightly with any subsequent activity.
Bring with you
Help us take better care of the environment by bringing your own (reusable and sealable) cup on this tour!
Prepare for the experience - Things to know before you go
◾ Please be present 15 minutes before the departure of the tour at the meeting point. Reservation in advance is mandatory
◾ Vegetarian options are also taken into account at almost every spot
◾ Please note this tour does not give you any special entrance priority. If other customers are waiting you will need to wait in queue for your turn
COVID-19 - Update information
✔ Provider complies with local legislation and applicable health recommendations with regard to Covid-19 prevention measures

Other listings from 360 Amsterdam Tours