Corfu Scooter Tours: From Corfu to Palaiokastritsa Scooter Tour
Posted on 20/01/2019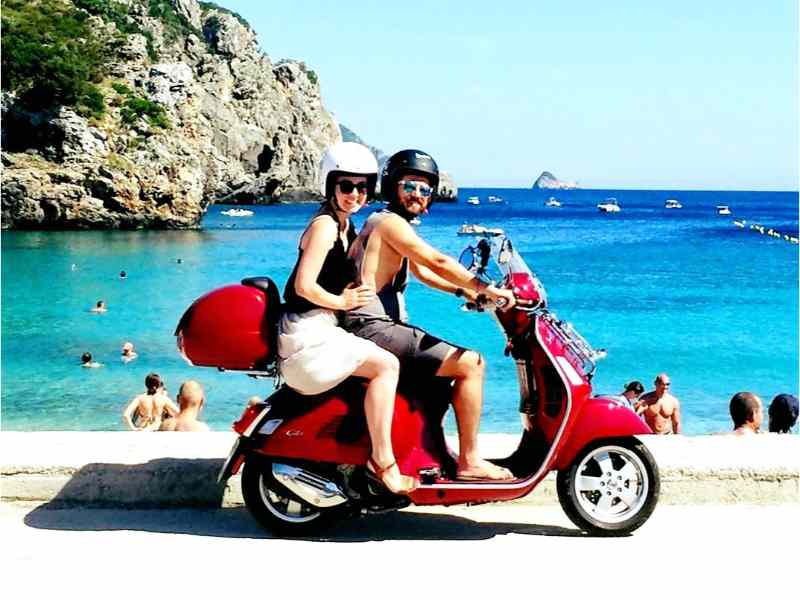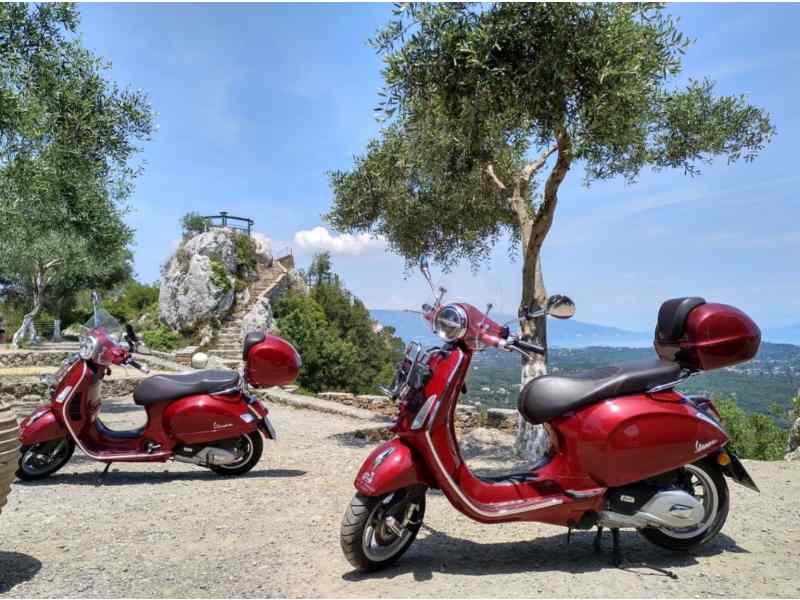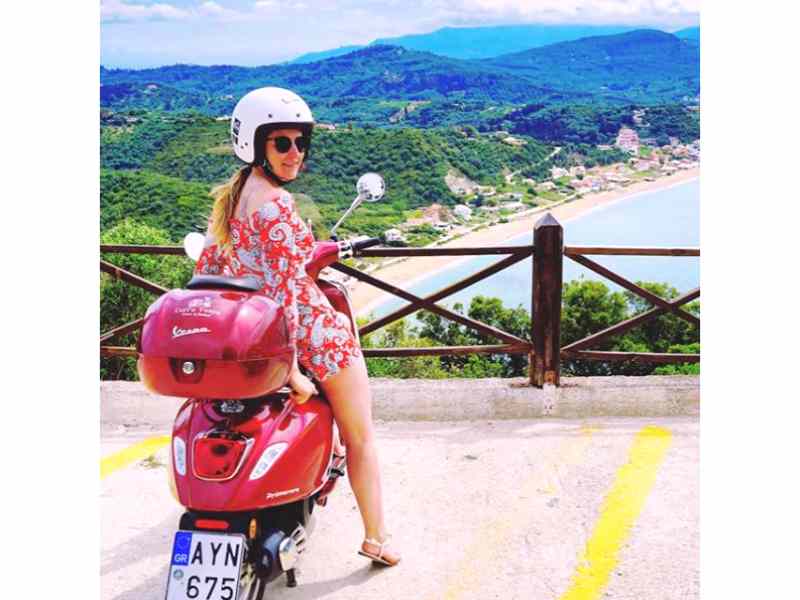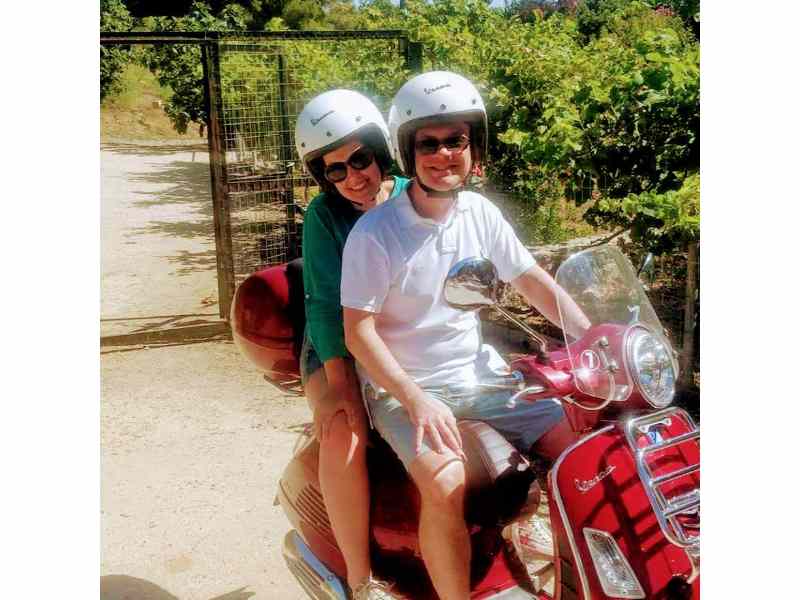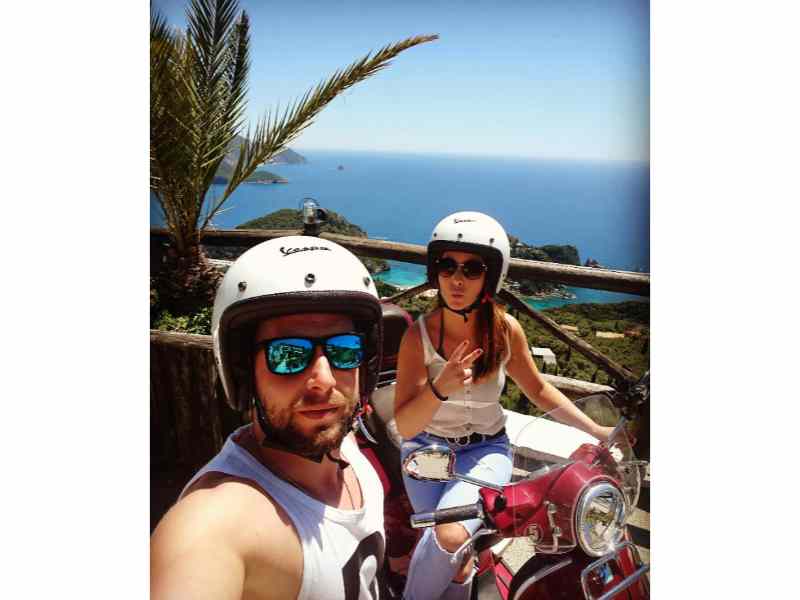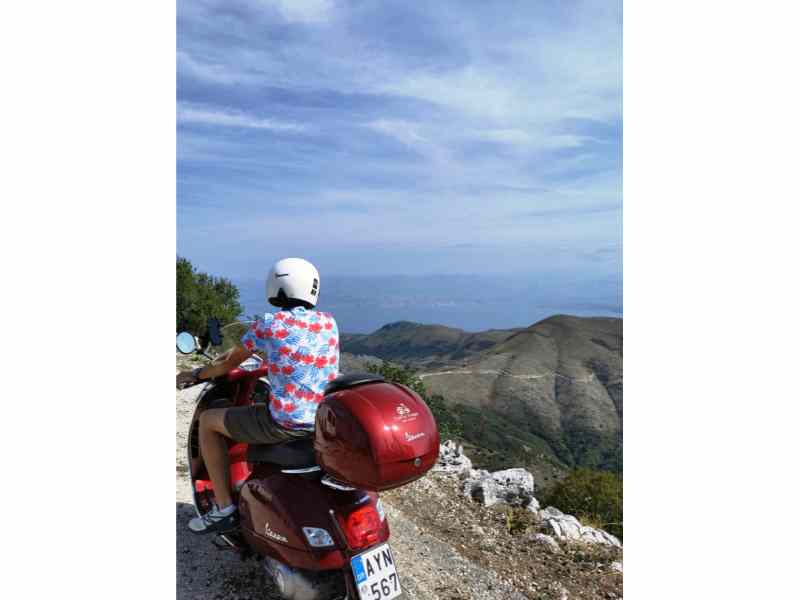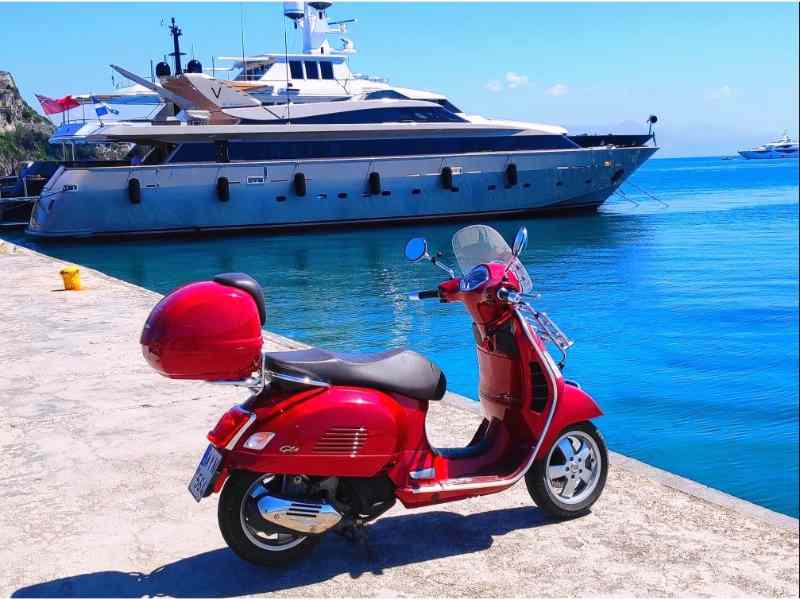 Additional activities/services offered
Overview
Take a scooter tour and explore Corfu and Paleokastritsa with ease and fun! Feel the breeze on your body as you drive your Vespa scooter accompanied by your guide. Discover beaches and picturesque villages and visit a Byzantine Monastery and castle on this joyful Corfu scooter tour.
◾ Visit Palaiokastritsa Byzantine monastery dates to 1228
◾ Ride through traditional villages Lakones, Krini, Makrades, Doukades
◾ Visit Angelokastro byzantine Castle dates to 1272
◾ Enjoy a typical Corfiot lunch
◾ Several stops for photo opportunities will be made along the way
◾ Magnificent ride through the old town of Corfu
About this experience
DURATION: 6 hours
DEPARTURE TIME: 10.30 am
MEETING POINT: Corfu Vespa Tours and Rental, Ioani Theotoki 67, approximately 10-15 minutes walking distance from the port
LANGUAGE/S: English, German, Greek
OPENING SEASONS: All year-round, Mondays and Thursdays
WHO CAN COME: Corfu Scooter Tours is suitable for everyone with a driving license
Description - What to expect
Start your scooter tour from Corfu and drive along the scenic country roads through picturesque villages before you reach your main destination, the famous Palaiokastristsa. The place is a well-known location on the island and is surrounded by olive groves and Cyprus trees. On the northern side of Paleokastritsa lays the 12th-century Byzantine monastery of Theotokos. The monastery is notable for its ceiling carving of the Tree of Life.

Riding through the traditional villages of Lakones and Krini you will visit Angelokastro, a Byzantine castle set on a steep hill with great views of the whole island. During your Vespa scooter tour, you will make several stops to take photos of the amazing scenery. You will end your tour with a hearty typical Corfiot lunch that includes a fine selection of original local dishes.
What is included
✔ Your 125cc Vespa, helmets, and Fuel
✔ A Vespa top case to store your helmets or backpack, camera, etc
✔ All entrance fees
✔ Lunch and drinks
✔ Third-party insurance for civil liability
✖ Hotel pick-up and drop off
Who can come/Other requirements
For riding a Vespa Scooter 125 cc you are required to have:
◾ A European driving license A, A1, A2 or an international driving license A, A1
◾ Experience in driving motorcycles or scooters
◾ Accept and sign terms and conditions (Agreement and Liability release waiver)
Cutoff time before activity
Prepare for the experience - Important information
For backseat passenger, an extra 55.00 euros charge applies payable on the spot

Other listings from Corfu Vespa Tours & Rental
Corfu, Greece
Food and Wine experiences
Corfu, Greece
Day trips and Excursions